Making lemonade out of lemons is how Anna Ongpin describes luxury Filipino property developer Alphaland's journey through the COVID-19 pandemic.
"We had to find a way to keep our employees and not lay people off," the company's Vice Chair and Director tells The CEO Magazine.
On Balesin Island, a private island off the coast of Luzon and site of the company's flagship development, Balesin Island Club, that meant using the unexpected downtime to focus on expanding its organic farms.
"Our employees were put to work clearing the land and planting fruit trees and all different kinds of vegetables," she explains. "That's what kept them busy for the months of lockdown."
Now, two years later, the business is reaping the rewards. "We're harvesting the produce for use in our restaurants and we're able to sell the excess," she reveals.
In the interim, the team has also started a premium poultry farm, with breeders from Germany and the Czech Republic, to be self-sufficient in eggs, alongside a raft of ducks whose eggs are also used for balut, a Philippine delicacy.
"There's a lot more camaraderie now and appreciation for the challenges that all the other business units face."
"Even though we had to shut down the whole club for many months, we were not idle during the COVID-19 crisis," she says. "We were able to retain our workforce and now we're stronger for it."
Ongpin found herself overseeing the response from San Francisco, where she was stuck for seven months of 2020. She smiles at the memory of how quickly she learned to master videoconferencing tools.
"I was zooming four times a day with different business units," she recalls. "It was a way of staying in the loop but also keeping us together, boosting morale and taking care of each other."
In Makati Place, Alphaland's high-rise multipurpose development in Makati that also serves as its headquarters, employees were able to stay in on-site dorms. "We had our own bubble," Ongpin explains.
Slowly, the silver lining emerged. "For the first time, all of our different business units would hear about what everyone else was doing."
And it's a practice that has carried over to today. "There's a lot more camaraderie now and appreciation for the challenges that all the other business units face," she reveals.
Master Plans
The pandemic has also driven demand for local investment – "it's more of a sure thing", Ongpin says by way of explanation.
For Alphaland, nowhere more is this being felt than its Baguio Mountain Lodges development, a site 1,600 meters above sea level in the middle of nature. "Out of the 300 homes that we are planning to build, we've already sold 123 lodges," she explains.
Currently, the development sits at 82 hectares but Ongpin explains that it continues to buy new land to expand. And aside from the six-bedroom homes and quadruplexes – "freestanding units with four homes each", as she describes them – the company has also come up with a smart way to use pockets of land with great views that are too small for a larger home: three-bedroom A-frame log lodges.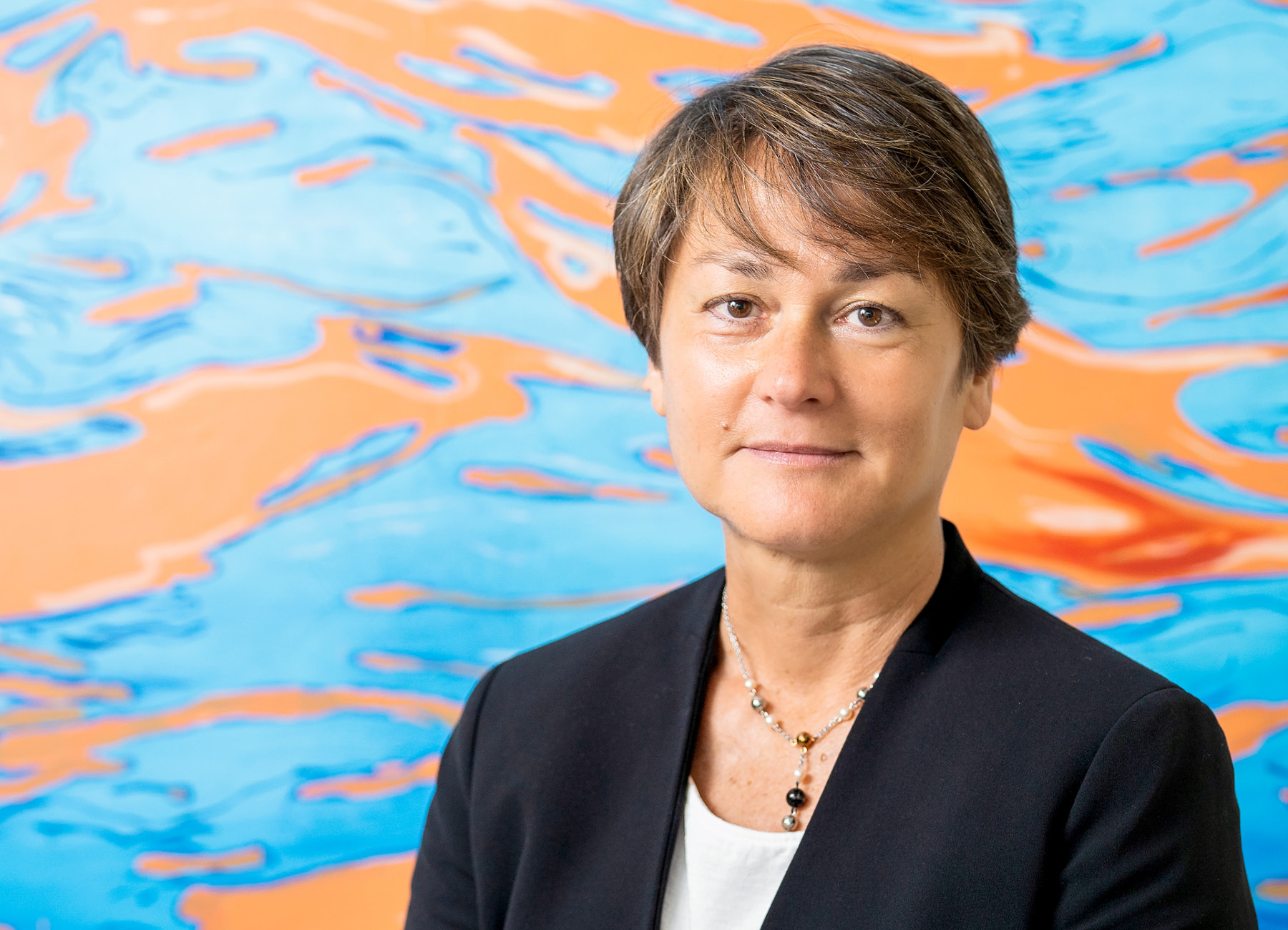 "Even though we had to shut down the whole club for many months, we were not idle during the COVID-19 crisis."
"They're much more space efficient and fit in these odd pockets of land," she says of the design. The initial plan is to build five of these properties. "We haven't started construction yet, but we've already sold two of them."
Along with luxury residences modeled on cozy alpine chalets, the on-site facilities are being expanded to include a larger clubhouse with at least three restaurants, a spa, karaoke ("of course," Ongpin says with a smile) and 20-odd rooms that will be put on the market.
"On Baguio, it's full speed ahead, especially since the road has now been paved," she adds, noting that it's just a 15-minute drive from Baguio City to the development.
Island Life
Running alongside the Baguio site is the construction of an integrated resort on the island of Patnanungan, around 40 kilometers from Balesin. "It's a big island and we own 750 hectares of it," Ongpin explains.
Still in the early stages of development, she reveals that the jetty has been built and the runway is currently in construction. "Once it's finished, the runway will be 2,500 meters so it'll be able to take jets from around Asia and Australia," she says.
When visitors arrive, they'll be able to enjoy the Alpha Beach Club, or ABC, a bar and grill with a large pool and cabanas on the beachfront. "That will be ready by the end of the year," she notes.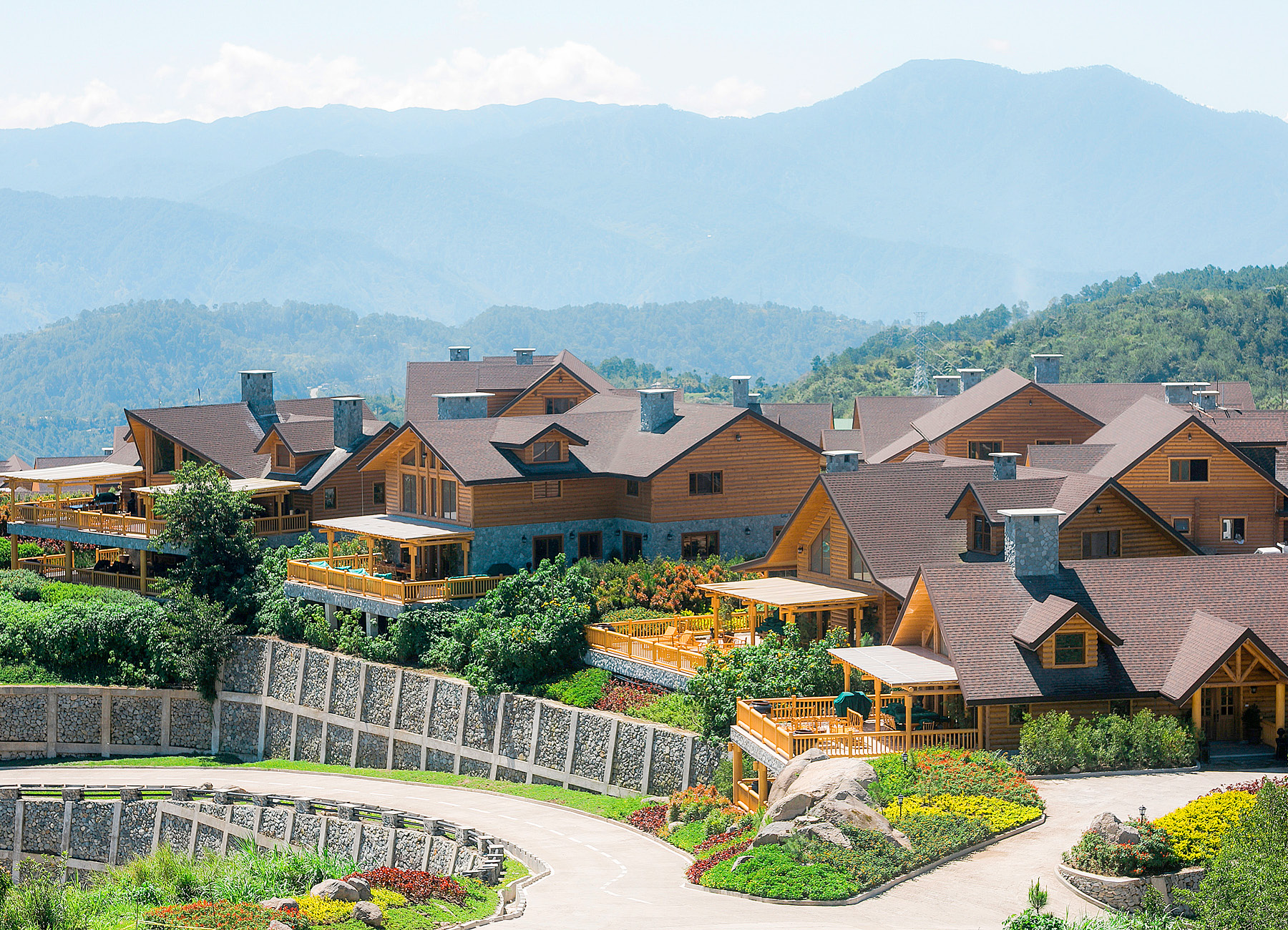 "On Baguio, it's full speed ahead."
"It'll be open to the public, but our initial plan is that it'll be an amenity for Balesin members to go and hang out for the day. If you're on Balesin already, you can get there by chopper in seven minutes, or by Balesin's 38-meter superyacht, which will take a little longer, but you'll be in the lap of luxury. We have also purchased a hydrofoil, which will transport you there in 45 minutes."
The project name is Balesin International Gateway, or BIG. "We like all these acronyms," Ongpin admits. "Eventually, we plan to build five hotels that we hope to partner with major hotels to operate, as well as a championship golf course because, unlike Balesin, Patnanungan has underground water. We'll also have a commercial center with single-family homes that anyone can buy."
World-Class Facilities
For a company known for its dynamism, "five simultaneous projects is never enough", Ongpin admits with a laugh. Other projects in the works include the construction of the Balesin Football Center, with a FIFA-standard football pitch, as well as a grandstand and lounge.
"What we plan to do is to invite and attract professional and semi-professional international football teams, particularly in Europe and North America, for warm-weather training in their winter because it's ideal," she explains. "Alongside the world-class sports facilities, they'll have luxurious accommodation, a gym, and privacy and security."
---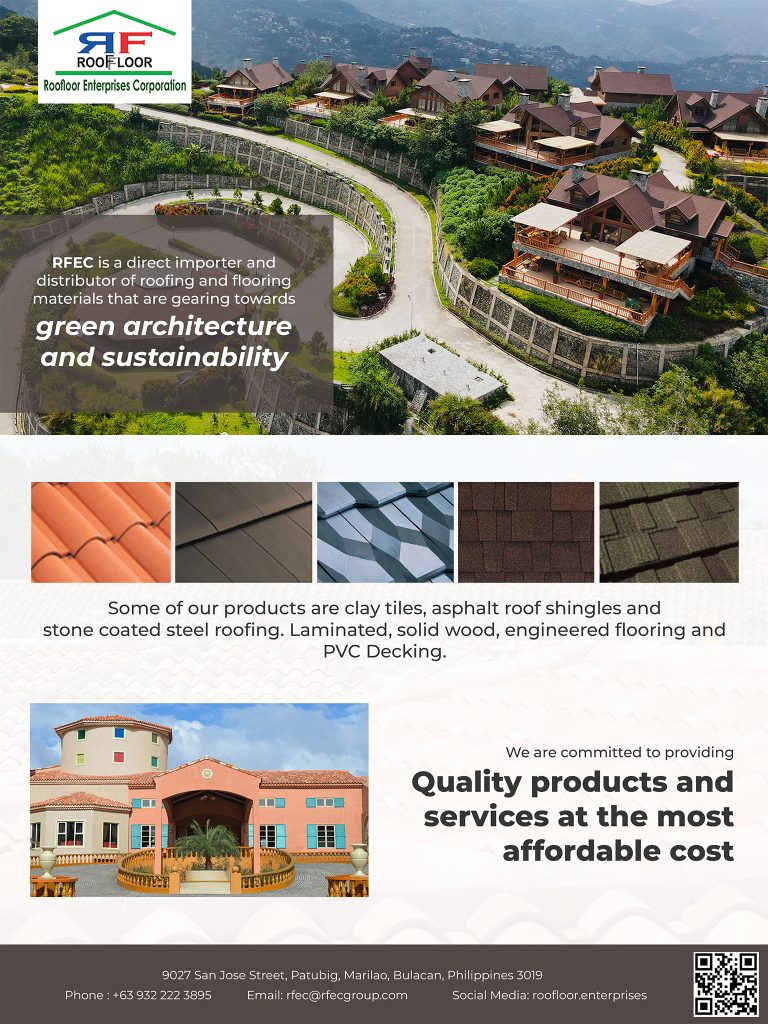 "The opportunity to work with Alphaland necessitates quality and excellence in every detail of the project. This is alongside our continuous dedication, passion and hard work to deliver the best in our products and workmanship." – Glenn P Laquiores Jr, President, Roofloor Enterprises Corporation
---
Advertisement
Work is also continuing on Balesin on the construction of Legacy Villas, eight private eight-bedroom villas with individual pools situated between the Royal Villa; a vast, 14-suite venue for weddings, family gatherings and corporate functions; and Phuket, one of the island's seven villages, each one named (and styled) after a global hotspot.
"These villas will overlook Lamon Bay, and will be over 4,000 square meters each on 3.75 hectares," Ongpin confirms. "They will all have a view of the sunset with decks over the rocks and stairs leading down to the water, very much in a European style." A new concept, she hopes the first villas will be complete in the next six-to-eight months.
Despite these new projects, the total amount of the island that Alphaland has under development still remains less than 10 percent. "We'll never develop more than that because the attraction of the island is that it's 90 percent pristine forest and beach," she points out. "We're very committed to leaving the majority of the island untouched."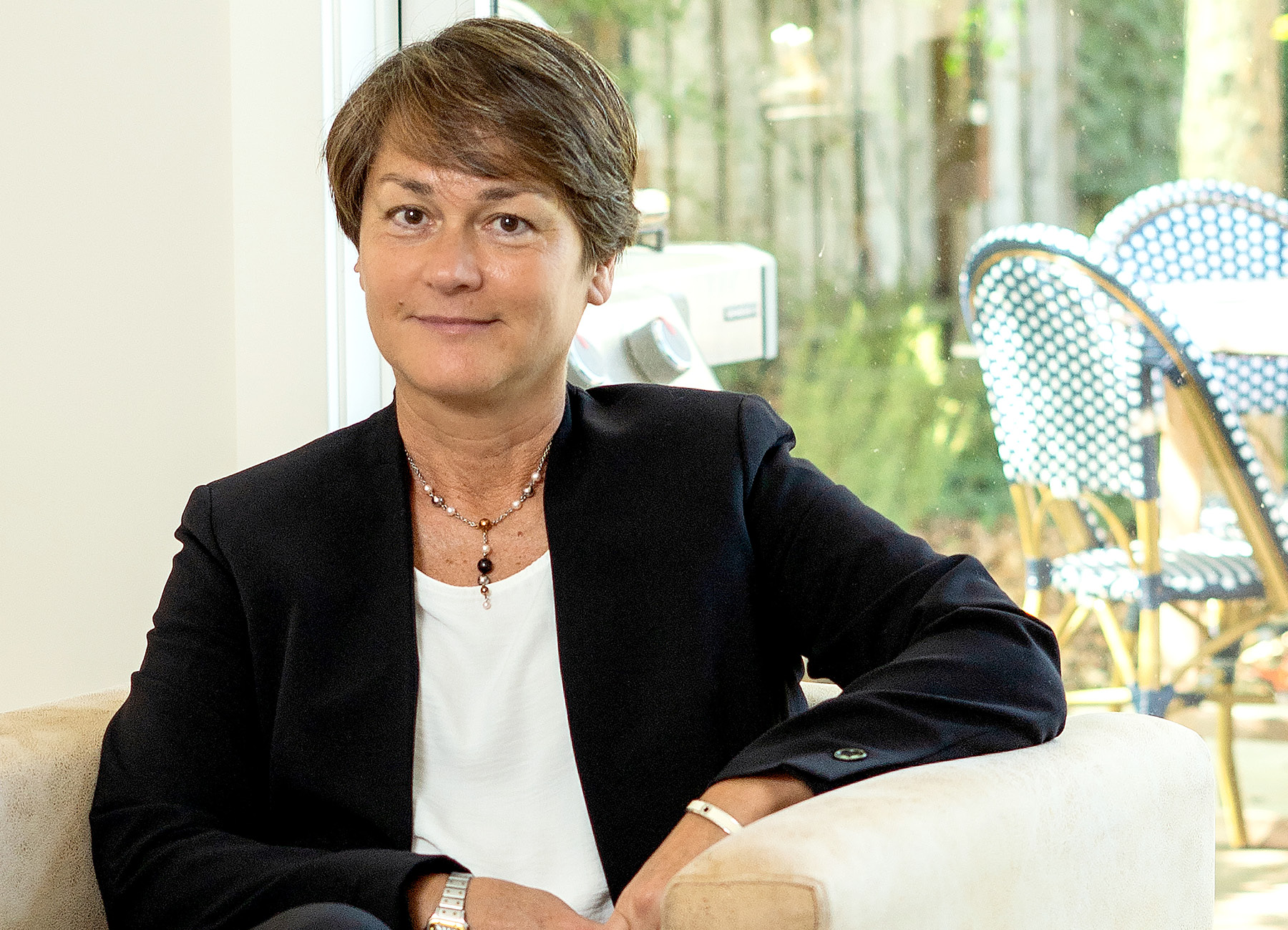 "We're very committed to leaving the majority of the island untouched."
It's a sentiment that is echoed in Ongpin's description of the philosophy that has guided Alphaland since its establishment in 2007.
"It has been our aim since inception to leverage what the Philippines has to offer because we believe there's a lot of potential in the country," she says.
"We're not interested in branching out to other countries. There's so much opportunity here that it'll keep us busy for a long time."
"We at FCB are glad to have developed a great partnership with Alphaland. The team's dedication to providing the best products and services to clients has inspired us and we hope to maintain this relationship for many years to come." – Adonis Centeno, General Manager, FCB Curtains and Blinds