Embarking on a digital transformation journey is increasingly necessary for companies that want to stay ahead of competitors and offer a better service to clients. As CEO Nordics of consulting firm Capgemini, Anil Agarwal understands the value of becoming a digital-first enterprise. Through his 10-year tenure, he has worked in many roles and in the process gained insights into almost every level of the firm.
"We've gone on a significant transformation journey since my time in the group. Today we are truly leveraging our global capabilities for the benefit of our clients," he says.
As a direct result of implementing a successful transformation strategy, Capgemini is now able to leverage more talented staff from around the world to improve how it delivers services to clients. 
"This has been a significant transformation for us and it has paid dividends. For example, it has enabled us to have much larger relationships with global organisations and markets. Capgemini hosts global industry and the transformation that we have achieved has allowed us to have meaningful relationships as an innovator with our clients," Anil shares.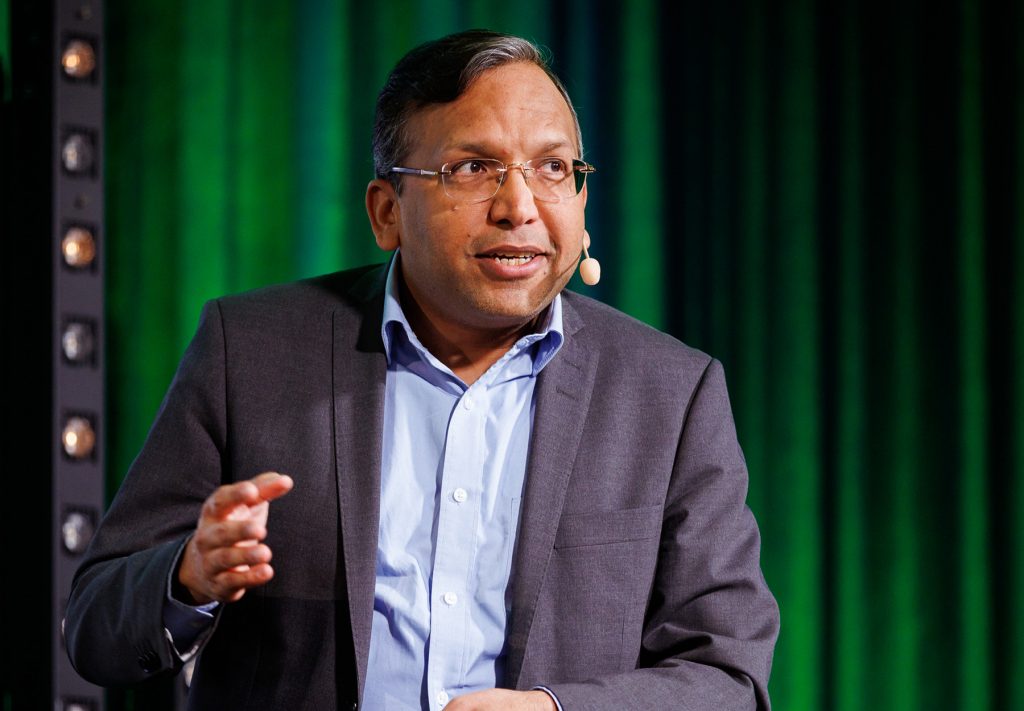 "We've formed a series of applied innovation exchanges across the world."
Building on the strengths the company has developed thanks to its transformation plan, Anil is now focusing on growing even further. Overall in the Nordics, Capgemini ranks second in terms of market share and is constantly looking for innovative ways to increase its customer base.
Anil is aware that to be a leading business, it needs to be able to retain topnotch talent that enjoys working for it. "The first thing that talent expects from us are great opportunities to learn, to develop their capabilities and have different kinds of experiences that enrich their profile," he explains.
In-demand employees expect a lot from the companies they work for, as well as wanting these enterprises to share the same values they do. Large investments are made by Capgemini in corporate social responsibility issues, according to Anil. "The talent of today is not just motivated by the work they do but they also want to fulfil the responsibilities of operating with other stakeholders," he says.
For Anil, being a leader means constantly looking for areas where innovation can make a real difference to the customer experience. Rather than focusing on one aspect of Capgemini to enhance, the firm is working hard to be a leader in the engineering space as well as in cloud and data.
"Our ambition is by 2025, 20 per cent of our revenue should come from data and internet services. Our belief is our clients will leverage data and monetise data to launch new products and services," he reveals.
To meet these ambitious targets a number of partnerships have been set up to ensure that innovation is embedded across Capgemini. Depending on the problem the client needs support for, Anil and his team can mobilise the network of startups and technologies they have at their disposal.
"We want to make a meaningful impact."
"We've formed a series of applied innovation exchanges across the world, with two of these being in the Nordics. Each of these exchanges specialises in a certain topic. For example, we are working with Techstars, an American seed accelerator, towards bringing in innovations around sustainable energy solutions."
Another is Informatica, which specialises in enterprise cloud data management. "Informatica is a world leader in its field and has developed its functions from ETL into a whole portfolio in data management," Anil shares. "The combination of Capgemini and Informatica is very strong as Capgemini has for many years developed the knowledge to implement Informatica in an optimal way – based on best practice."
By being known as a connector that can offer a range of powerful services to clients, Capgemini hopes to be able to solve even the most complex challenges that its customers come to it to fix. "We are involved in all of these initiatives because we want to make a meaningful impact and enable our clients to operate as sustainability as they can," Anil says.
Increasing Diversity
Ensuring the workforce at Capgemini is made up of the most talented and skilled staff is only possible when all people feel comfortable at work. Anil strongly supports initiatives that seek to boost diversity, and is investing in a range of inclusion and diversity programs.
"One of our main goals is to support gender diversity. This means we want the best women in the job market to prefer us as an employer. We're aiming to have 40 per cent of our talent pool being women," he says.
"Our partnership with Capgemini is focused on customer success. Each engagement has 'customer first' as the guiding principle and projects grounded in our shared focus on continued innovation. We are obsessed with building and delivering solutions that accelerate our joint customer's journey to data masters as they digitally transform their business." – Lisa Oreland Murby, Nordic Leader, Informatica