When speaking with CEO Angus McDonald about Barbeques Galore, one word arises much more than any other: passion.
"The one thing that really struck me when I joined Barbeques Galore was the level of passion and engagement of the team members I interacted with," he tells The CEO Magazine.
"There are people across our network that have been here for over 40 years, when the business is only 45 years old, so literally since the very beginning.
"The passion and energy they bring, the pride they have in our brand and the role we play as an Australian retailer is something that I think is pretty amazing and unique."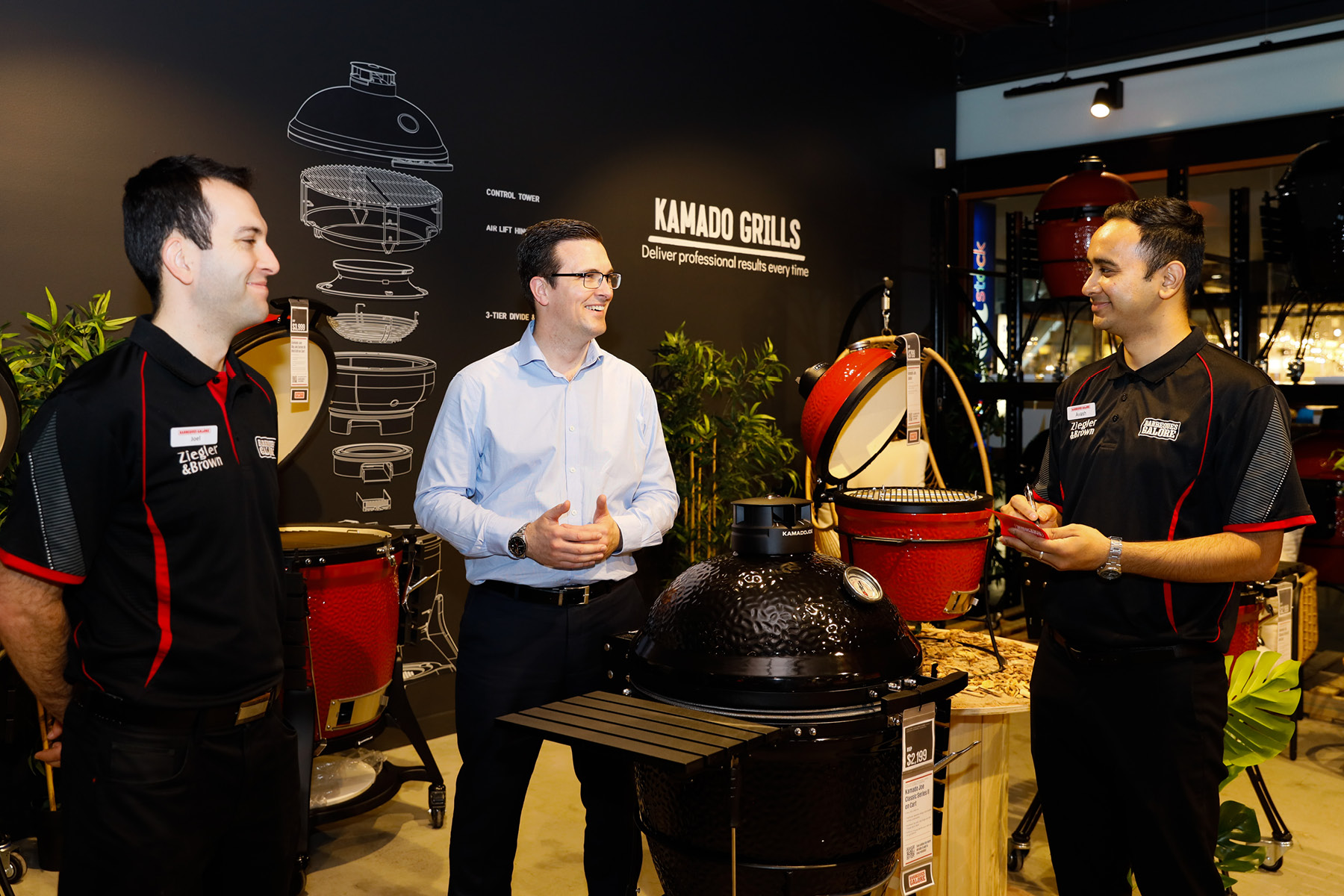 "Our purpose is to bring people together around the flame."
In fact, McDonald believes that his team's passion and unparalleled expertise in the barbecue and lifestyle category is what sets them apart from their competitors, not only within Australia, but the world.
In its quest to define itself as the premiere barbecue retailer in Australia, Barbeques Galore not only boasts an extensive range and staff whose knowledge is unrivaled, but also continues to position itself at the forefront of innovation.
Pioneering Design
Over the past few years, Barbeques Galore has upgraded its in-store experience.
"We've gone from a store design that I would call very rational and very logical, which was basically rows of steel barbecues, into something that is now a much more engaging environment that guides the customers through the different elements of our category and the different styles of cooking," he says.
McDonald explains that the new and improved layout, which has been achieved in conjunction with property management company LPC, is about inspiring and educating the customer about the endless possibilities when it comes to barbecuing.
This kind of immersive retail experience is truly one-of-a-kind within the industry, and a source of distinction for the company, so much so that it received a Sydney Design Award for the store design.
"We're really proud of that, and I think that's where we are breaking the mold in terms of doing something that's pretty out there and unique to the Australian market," McDonald says.
---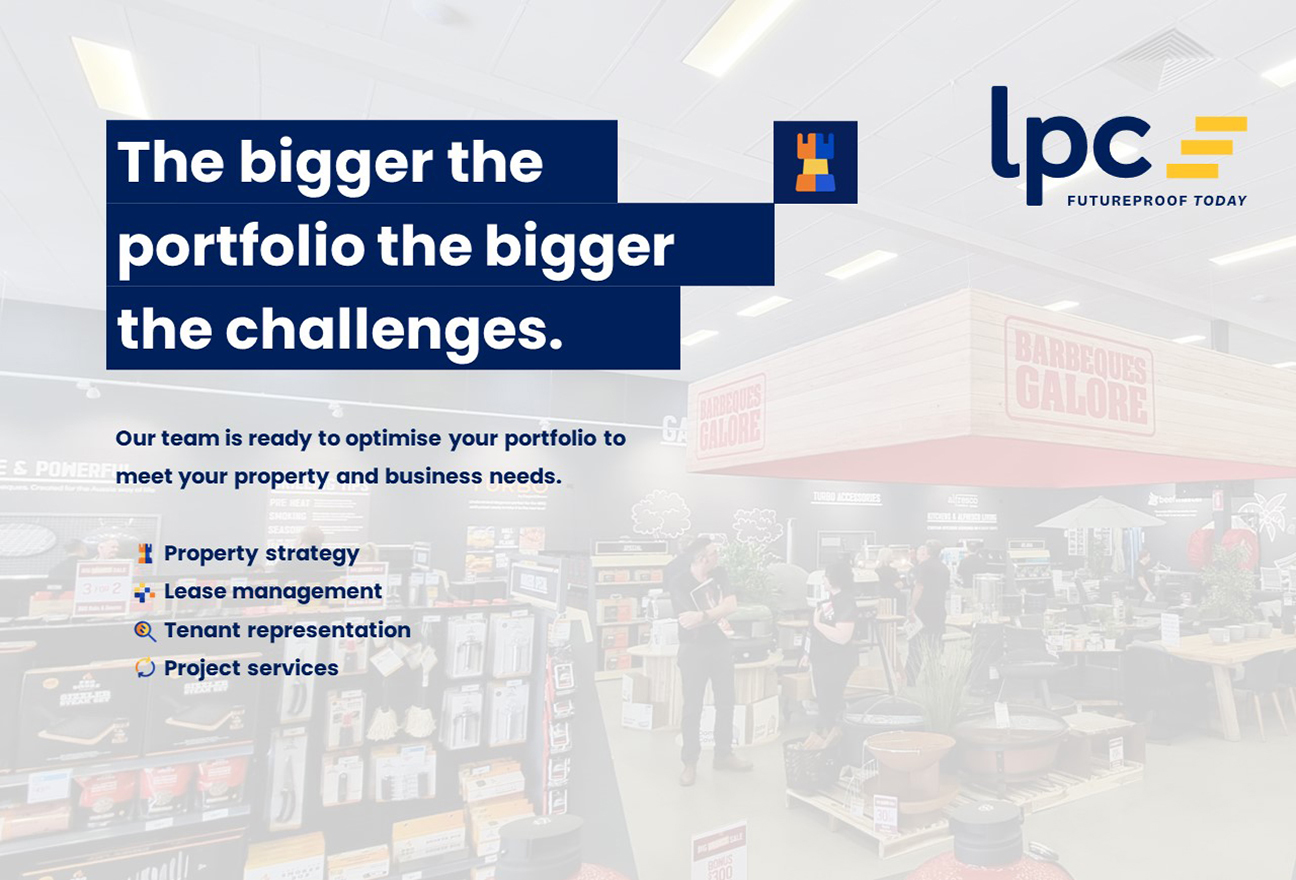 "Working with Angus McDonald and the team at Barbeques Galore in delivering the store network strategy is truly rewarding. The collaborative and innovative business environment and dedication to a strategic plan aligns with LPC's values, creating a highly rewarding partnership." – Ken Lam, Director, LPC
---
Advertisement
This "significant transformational journey" that it's been on for the past three-and-a-half years has meant that Barbeques Galore has had to prioritize investing in systems and processes, as well as being much clearer about its strategy and customer value proposition.
By carefully refining its mission statement and ensuring a clear strategic plan for the future, the business has been able to guarantee a seamless customer experience across the board.
"Our purpose is to bring people together around the flame, and that recognizes that significant role our product plays in people's homes as a center of human connection," McDonald says.
"The mission really talks to the importance of our role as a leader in the category, the importance of our range and our product, and making sure that we continue to lead on new, innovative and exclusive products as well as the importance of the integration of different touchpoints of our brand.
"We've made significant changes to our range and are accelerating our capability to deliver more new and innovative products into our range every year."
Broad Appeal
As a one-stop shop, Barbeques Galore prides itself on catering to all segments and demographics.
"That's everything from the person who's buying a great entry-level barbecue for a few hundred dollars through to the person who absolutely wants the best of the best and is looking for the very top tier, highest-quality materials for the built-in kitchen that they're putting out the back of their home," McDonald says.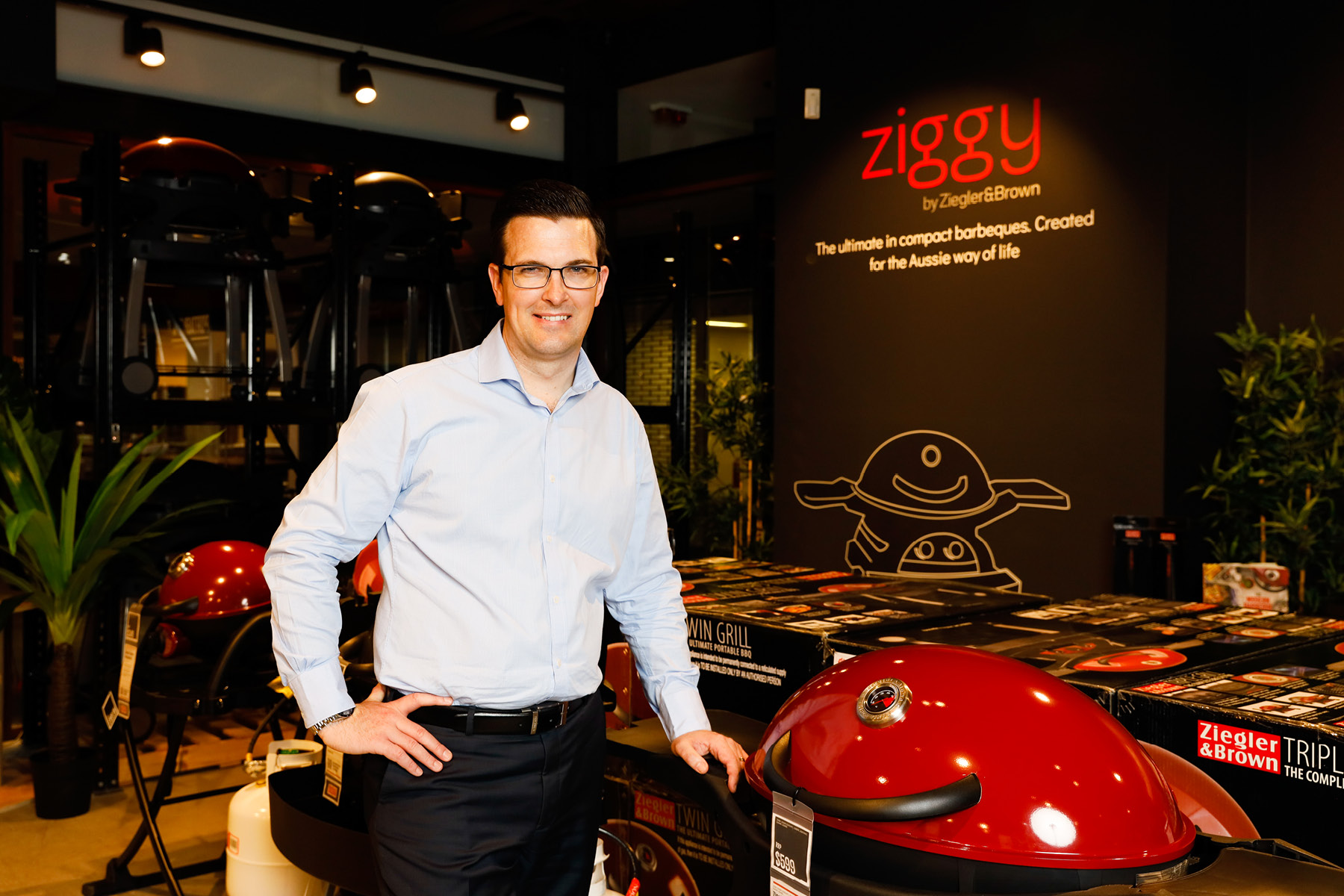 "The way that we work together around setting clear shared objectives and then working to bring that to life has been something that I've been really proud of over these last few years."
"So we've got a product in our business that sells for over A$30,000 [US$19,060], but we've also got some that start from as little as A$99 [US$63] for a barbecue," he says.
"That's supported by a full range of accessories and consumables, so wherever the customer is on that spectrum, we're helping them to get the absolute best out of it and to help them to really embrace and enjoy the opportunity to experience barbecuing at home."
With the introduction of a loyalty program over the past year, Barbeques Galore is continuing to explore ways to reward and involve its customers.
"We see some huge opportunities to do a lot more with that in terms of building a much richer ongoing relationship with our customers," McDonald says.
"That extends into doing in-store experiences, cooking lessons, getting to do those sorts of events and activations where we can bring our community together to really help them learn from each other and learn more about what we're able to do in the category."
---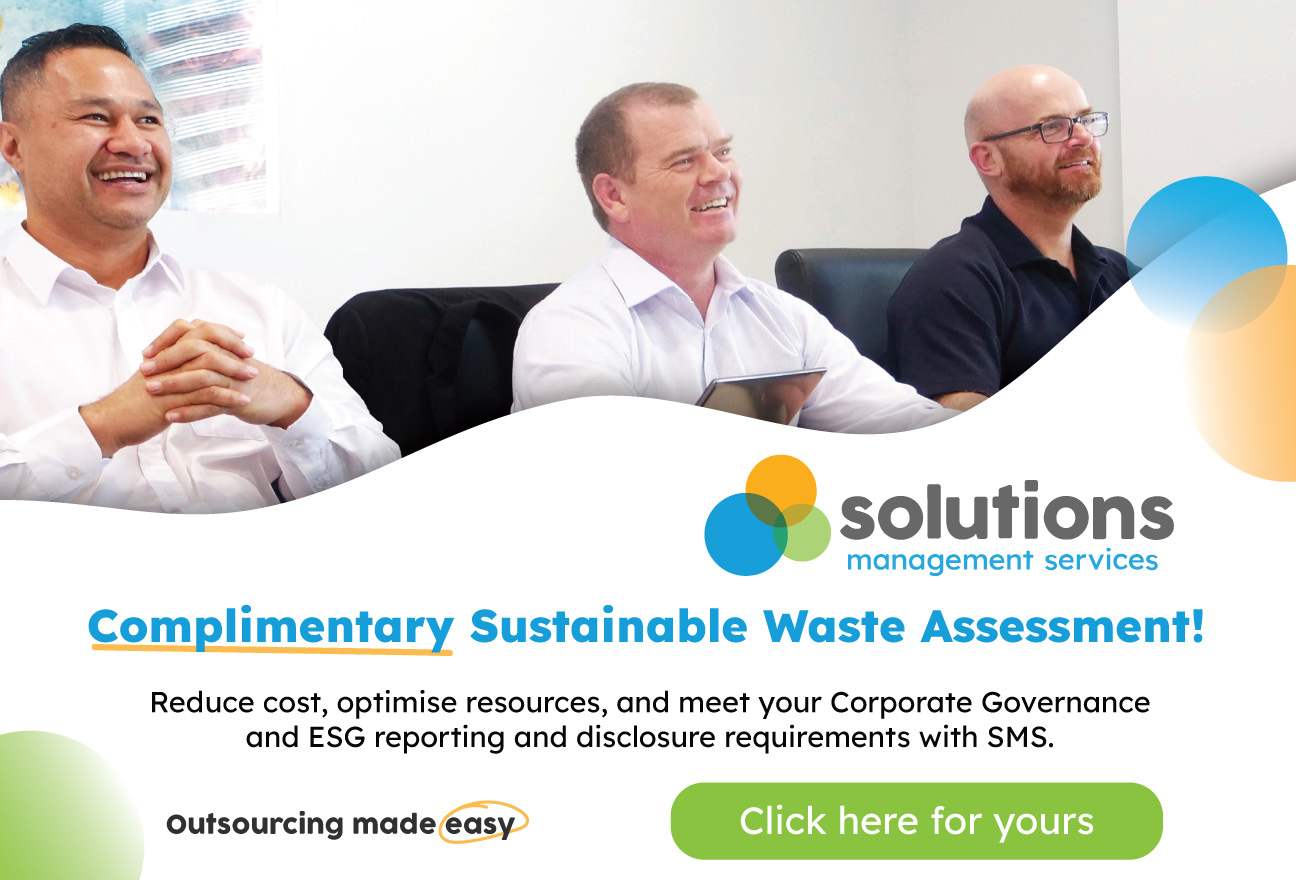 "Working with Barbeques Galore has been exceptional. The company's commitment to quality and sustainability resonates with our values of helping our clients meet their ESG and CSR goals, fostering a strong and mutually beneficial partnership built on excellence and shared objectives." – Vincent Johnston, Managing Director, Solutions Management Services
---
Advertisement
Recently, several stores held events where enthusiasts were able to learn how to cook the perfect steak on a barbecue, the tutorial ending with all attendees sitting down to enjoy the meal together and sharing insights and learnings with those around them.
"So we think there's a lot more possibilities around that customer connection and building a stronger relationship over time," McDonald adds. "We're always looking at other ways to increase our offering and that's really anything that happens before or after or with the barbecue."
Perfect Alignment
When it comes to the companies that Barbeques Galore choose to do business with, McDonald explains that the alignment of values, and working toward similar objectives is essential.
"Something that I believe very strongly is in building solid but also transparent partnerships," he says, highlighting a tie with management service provider Solutions Management Services.
"And we are working to build a strong culture of trade partnerships in the way that we work with our suppliers. We don't call them suppliers, we call them trade partners. And that's a very important point to make.
"The way that we work together around setting clear, shared objectives and then working to bring that to life has been something that I've been really proud of over these last few years."
From long-term relationships that have endured over decades to fresh but equally fruitful partners, Barbeques Galore has developed successive years of growth together across all aspects of the organization, both those working across the brands it sells, as well as the partners engaged in other elements of the business.
"It's something that's a very emotive part of how customers connect with the people around them, and that's rich material for a retailer to work with."
However, McDonald emphasizes that the company is now looking to really focus on "moving from quite a diverse base of suppliers of all sorts to an increasingly strategic group of key partners", including those selling specialty barbecues as well as others in the accessories and lifestyle product arena, such as D-Still premium glassware.
"We've really sought to be as open as we can about our aspirations for our business, the goals that we're setting, the opportunities that creates, but also the places where we really need to dig in and work hard together to help deliver some shared success."
McDonald again comes back to that word that has dominated his conversation with The CEO Magazine, and that he ultimately sees as the defining factor in the success of Barbeques Galore.
"For me, the opportunity to work with people that have such a great connection, passion and energy, and help them to be the best version that they can be of themselves, and for us to make Barbeques Galore the best it can be is something I find pretty fulfilling and satisfying," he says.
Indeed, Barbeques Galore has successfully recognized that many Australians who own a barbecue are likely to use it in a social setting.
"They love having family and friends gather around to enjoy a meal together, to share stories, to share experiences," McDonald says.
"This is something that our customers can get really engaged with, get really excited about and can become a really important part of their lives. As a retailer, that's really powerful stuff to work with.
"It's something that's a very emotive part of how customers think about themselves and the way that they connect with the people around them, and that's rich material for a retailer to work with."