When asked about how other roles in his career have helped him in his current role at Adani Wilmar, Managing Director and CEO Angshu Mallick says his experience has given him a firm foundation across the board.
"I am comfortable in my capacity. I understand retail and sales, and I have worked with all the distributors. Most of my big distributors have been here for 20 years, I know them personally, I know their families," Angshu tells The CEO Magazine.
It's rare to find a business executive who can go beyond business insights and chronicle the entire journey of the brand throughout the years. Angshu shares how the Chairs of Adani Group and Wilmar Group, at the time two up and coming companies in India and Singapore, met over breakfast in late 1998 and realised how closely their goals aligned with each other. Wilmar had the expertise in palm oil production and Adani had the port infrastructure in Mundra, Gujarat.
From setting up the country's first 600-tonne plant and building direct pipelines from the port to the factory to importing Turkish automation technology and finally creating a packaging line called Fortune – Angshu witnessed the meteoric rise of Adani Wilmar from close quarters.
"We had the advantage of various quality checks in large capacity, higher automation and speed. On top of that, advertising and building a brand around Fortune helped us become the highest selling, branded edible oil company in only two years," he proudly shares.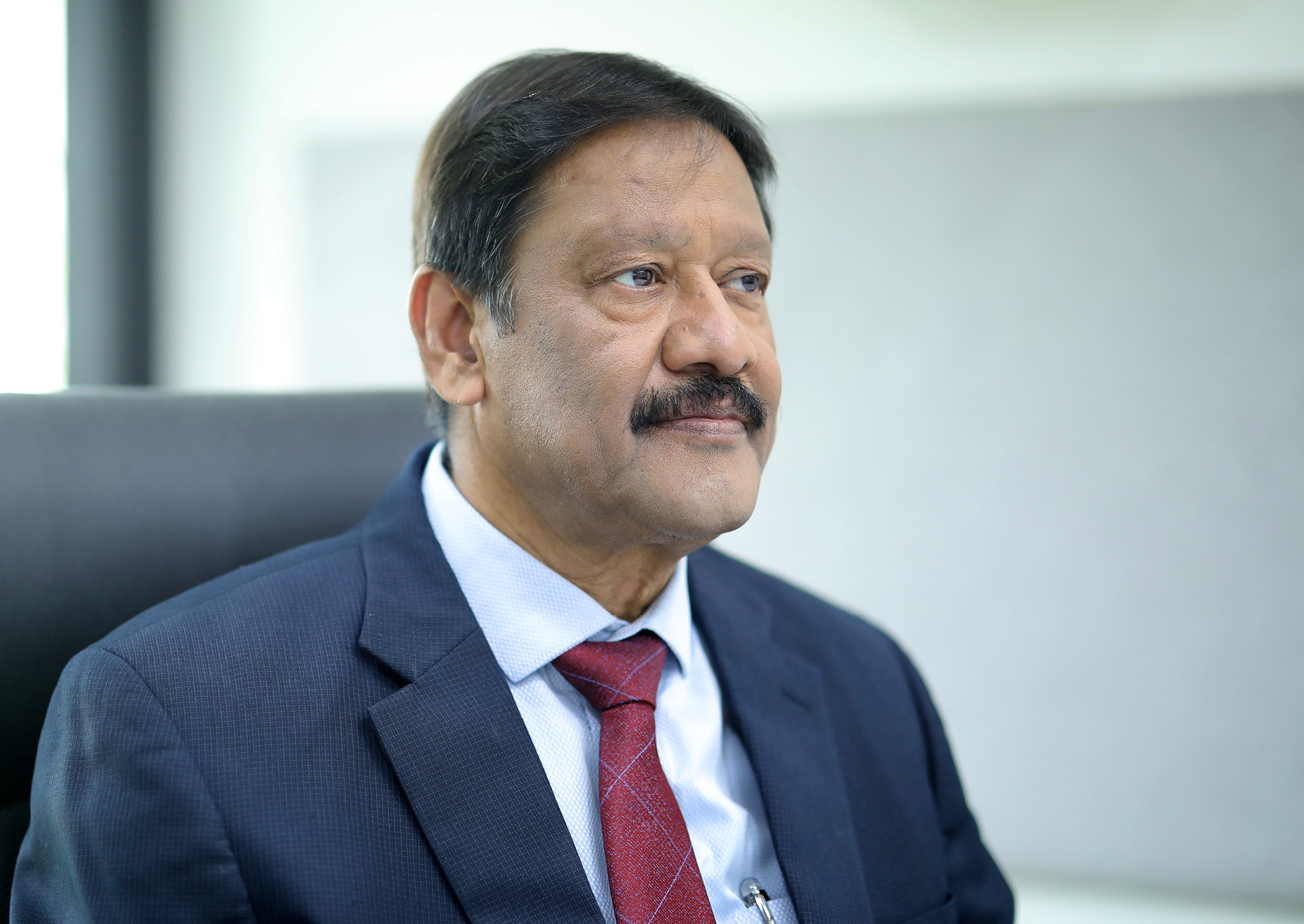 The young generation likes to invest in quality food and our staples are the essential basket of food that we all consume daily.
Even though 65 per cent of Adani Wilmar's business is centred around various types of edible oils, Angshu is actively venturing into food and industry essentials. "The young generation likes to invest in quality food and our staple is the essential basket of food that we all consume daily," he says.
Being a leader in the market also comes with various challenges. According to Angshu, there are four areas the company continues to improve. The first is the procurement of raw materials, which is affected by Indian and global climates every year. The second is fine-tuning manufacturing and automation to save packaging costs and increase shelf life. The next challenge is improving logistics and the supply chain for freight costs. And the final challenge is optimising product distribution in rural markets.
"As a company, we have been working on these four things for the last 22 years," he explains. "And in 22 years, we have created competencies, we have created expertise, and we have created teams that understand the goals and are improving the processes."
Lasting relationships
When asked what he sees as the key measurements of success, Angshu says the one major factor is the people. "We have a very strong senior management and middle management who have all worked with the company for more than 10 years," he says. "The decision-makers allow the teams to see the future and give them a free hand in living up to the expectations of the stakeholders."
Similarly, Adani Wilmar has built long-term partnerships with suppliers. It supplies edible oil from six top companies including Cargill, Bunge and Wilmar. "The stand-out feature of our relationships with other manufacturers is the supply of specific products that match their requirements." Angshu says.
---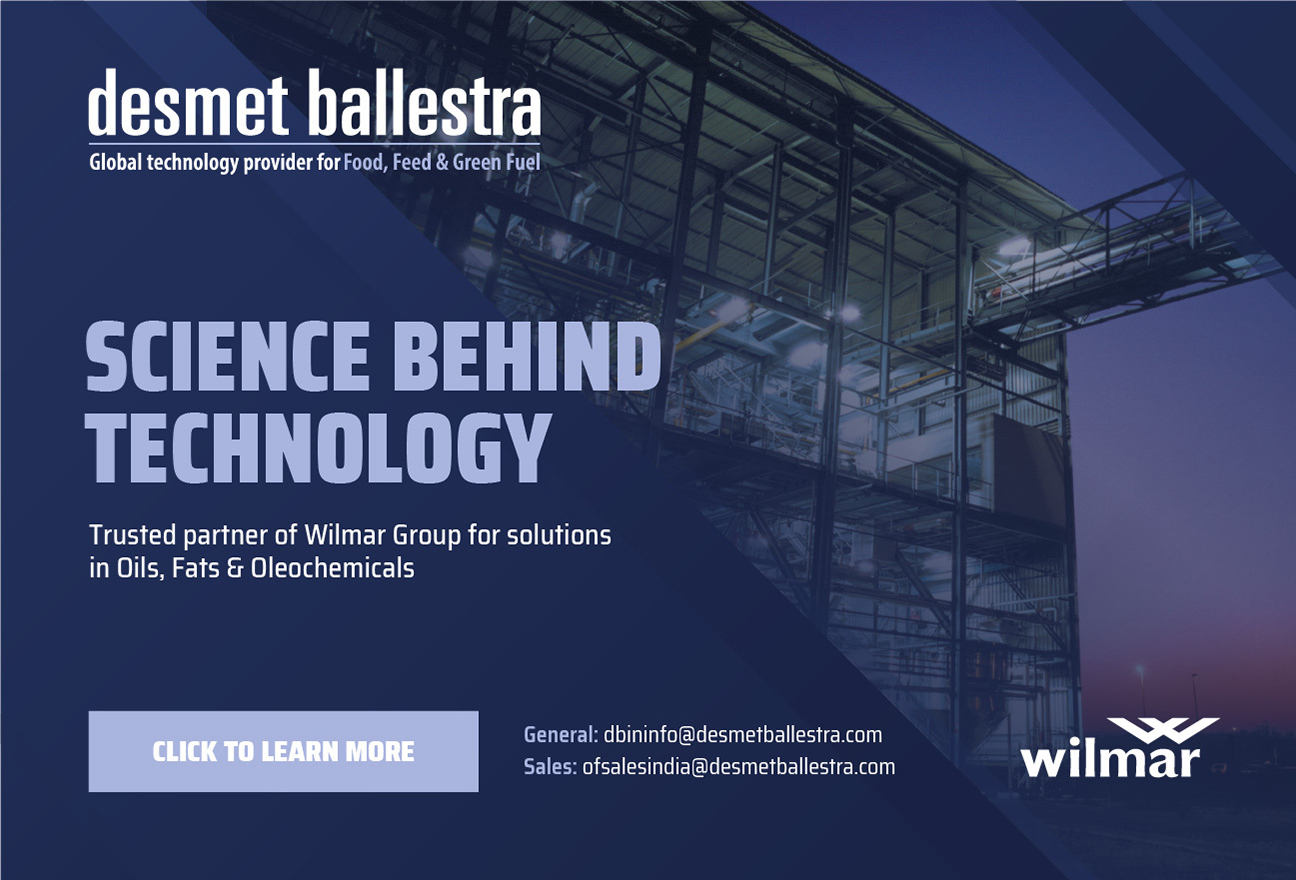 "Adani Wilmar has trusted Desmet Ballestra India for building its capacities in oleochemicals for 12 years, as well as working together for multiple refineries. We value its patronage and look forward to continued cooperation in oils, fats and oleochemicals." – Anurag Bhatnagar, CEO, Desmet Ballestra India
---
Advertisement
Adani Wilmar has years of partnerships with companies such as Britannia, ITC, Nestlé, Cadbury and Parle. The key suppliers offer global perspectives for commodity purchases and help Adani Wilmar mitigate commodity risks.
The company is also deeply invested in the development of the country. The supply chains and the distribution networks have been built in a way to foster growth at the grassroots level. In fact, the company's corporate social responsibility program is one of its biggest brand differentiators. Fortune SuPoshan is a community-based project that has uplifted thousands of malnourished people via sustained diet and awareness campaigns.
Spreading into the Indian household
After becoming the largest supplier of edible oils in India, Adani Wilmar looks to expand its portfolio to cater to the Indian kitchen. Angshu is focused on enhancing local oilseeds such as groundnut, soybean and mustard. The company is also looking to improve the capacity and health specification of wheat and then extend it to make suji, noodles and pasta. "We can add fortified rice, low GI rice, and then ready to eat and ready-to-cook rice variants such as Chinese crackers, Mexican rice and even lemon rice," he says.
Angshu says the company has decided to steer clear of dairy products. "That is one sector that we didn't want to invest in, because dairy is a different ball game. It needs excellent procurement systems and connections with the farmers are very important. So I think we will be staying out of that sector as of now," he confirms. "We are working on the type of consumption that is going to happen with the new-age consumers. And in three to five years. we hope to be pushing ourselves in the food area."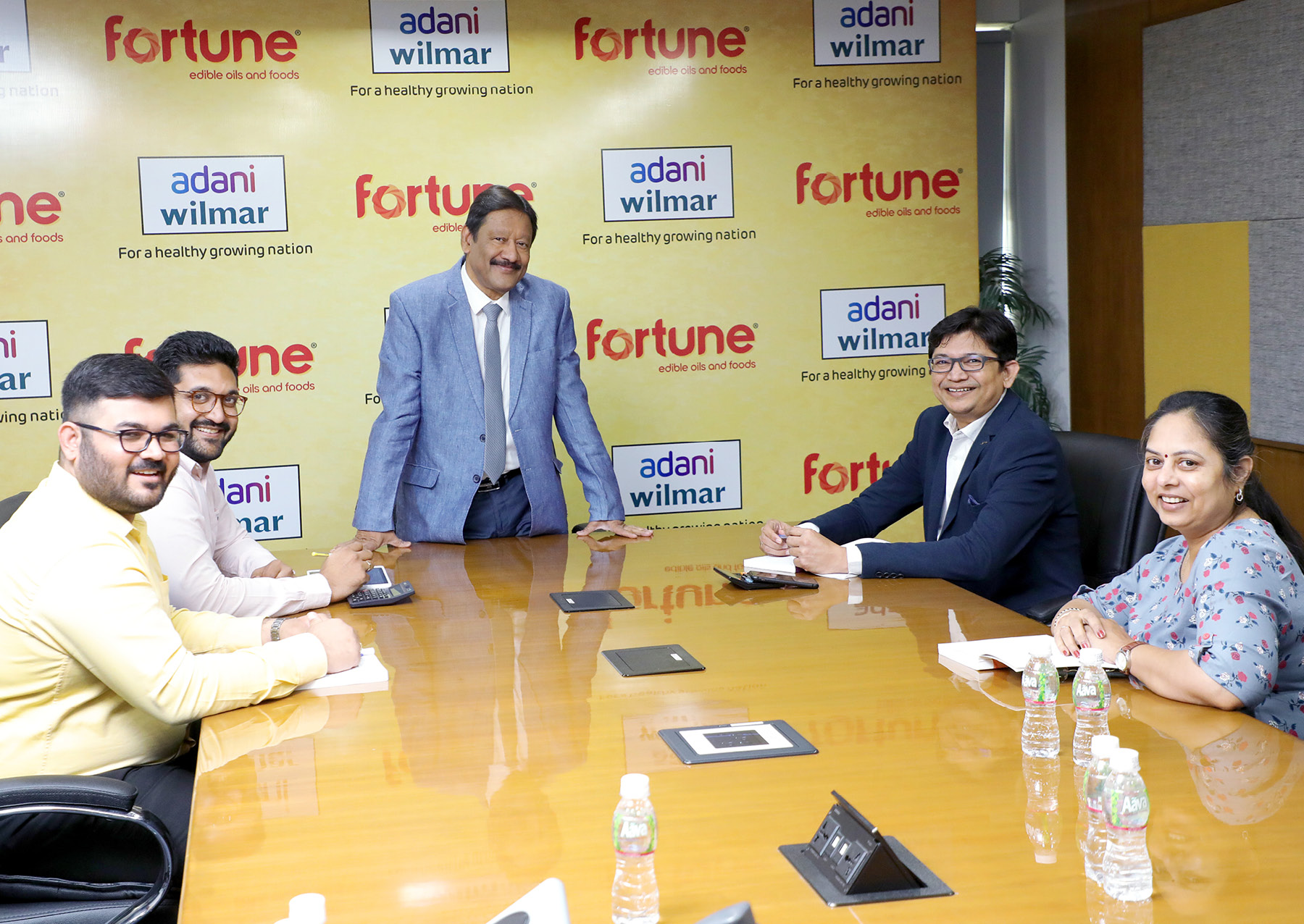 Big Ambitions
"Adani Wilmar wants to be one of the largest food fast-moving consumer goods companies in the country," Angshu says. "When we started our business in 1999, we promised that we would become the largest edible oil player in the country. And in two years, we became the largest brand. And after that, we always kept on increasing our capacities ahead of the competition."