The consumers of today are caught between two worlds. One is a realm of lived experiences – dining, shopping and entertainment – that demand the customer's presence to work as intended. The other is a world of illusion, where shopping, live events and high-quality food can be made available to us from the comfort of our couches.
Recent events have hobbled the former; the latter has exploded in popularity as a result. But neither is marked for death anytime soon, and it's believed a hybrid of both will be the experience of the future.
How that will look, sound, taste and feel is a matter for another time. For now, it's up to the world's arsenal of marketers to determine precisely how to let the world know what's on and where.
"In 2022, marketers will be challenged by the unintended consequences of new consumer behaviours impacting how we advertise and engage," predicts Angela Tangas, CEO of dentsu ANZ. As consumers face these two warring impulses – the urge to meet and do things in the real world versus the convenience of home delivery – brands will craft hybrid experiences, with real-life experiences having a strong digital component.
BRAND RECOGNITION
At the intersection between brands and consumers is dentsu, the Japanese advertising juggernaut that has become one of the largest ad agencies in the world. The advertising industry is in something of a state of flux – it must keep pace with technological innovations and new media while meeting the evolving needs of consumers.
It's an environment that is at once exciting and treacherous to navigate, even for industry long-termers. Angela, a 20-year marketing and communications veteran, had recently vacated an executive role at iSelect when she joined dentsu ANZ as Chief Commercial Officer in 2018. "I was responsible for identifying new ways to grow and optimise the performance of the business," she shares.
"More than just growing, we want to be a force for growth and good."
Angela's ascent within the company was rapid to say the least; her experience and success as CCO made her the perfect candidate for CEO, a role she took on in 2019. Before her sprawled the dentsu international, which by that time had grown into an unwieldy cluster of brands and goals that were no longer aligning in the best possible way.
"This was a company with more than 26 brands and a lot of duplicate capability that was actually inhibiting our ability to invest to grow," Angela recalls. "A services business requires the lens of the client – our customer – to be put over everything. How do we make our customer experience as frictionless and flexible as possible to respond to the changing needs of brands in the largest period of change we've seen in over a lifetime?"
A COMMON PURPOSE
The challenge left Angela undaunted. "When I became CEO, we'd experienced some major headwinds in our media business and were in the middle of building our customer experience management practice," she says. "This stabilisation and simplification enabled us to commence our much-needed transformation journey."
Most importantly, Angela made sure the company could rally around a common purpose. With the chaff discarded, the new, streamlined dentsu ANZ was able to get on with the job. "We're now a 1,200-strong growth business, committed to being the most relevant client partner and employer of choice, solving the biggest problems of today and exploring the opportunities of tomorrow. We want to be that first client call, the first place talent thinks of when looking for their next gig – always."
Angela's rich industry experience has imbued her with a unique and deep understanding of the modern nature of building brands. "It's a customer-led world," she says. "And I'm passionate about how data and technology can be used to build brands and unlock new possibilities for clients."

dentsu History
dentsu has been in the business of building trust since 1901 – that's a lot of trust. The firm began life as Japan Advertising under the direction of Founder Hoshiro Mitsunaga, a former war correspondent who dreamed of starting his own news agency. He began Japan Advertising to cover the costs of the news side of the business, but in 1936 ad revenue won out and the company, by then known as dentsu, made advertising its primary focus.
After World War II, Japan underwent a cultural transformation. Influenced heavily by its American occupiers, the nation quickly adopted commercial television. It didn't take long for this to become the preferred 'new media' for brands rebuilding both revenue and reputations, and dentsu's fourth President Hideo Yoshida saw an opportunity for his company to become the go-between.
In the decades that followed, dentsu boosted its profile and those of its clients at the 1964 Tokyo Olympic Games (a relationship that continues today) and a series of national-scale events. By the mid 1970s, dentsu had become the biggest advertising agency in the world. In 1988, dentsu became the first ad agency to surpass sales of JPY1 trillion (A$12.4 billion).
As the 21st century continues to take shape and 'new media' is new all over again, dentsu is a global business with a shared aim – to inspire trust, drive loyalty and connect consumers to brands in ways that create emotional connection, loyalty and lifetime value.
TEAM EFFORT
Indeed, Angela's time with clients has given her insight into the challenges faced by today's companies struggling to get a foothold in consumers' minds. "They have to balance the delivery of seamless, connected customer experiences with achieving sustainable, profitable growth," she points out. "I'm focused on growing dentsu by bringing the best of the network to our clients and partners in easy, meaningful ways through a creative mindset."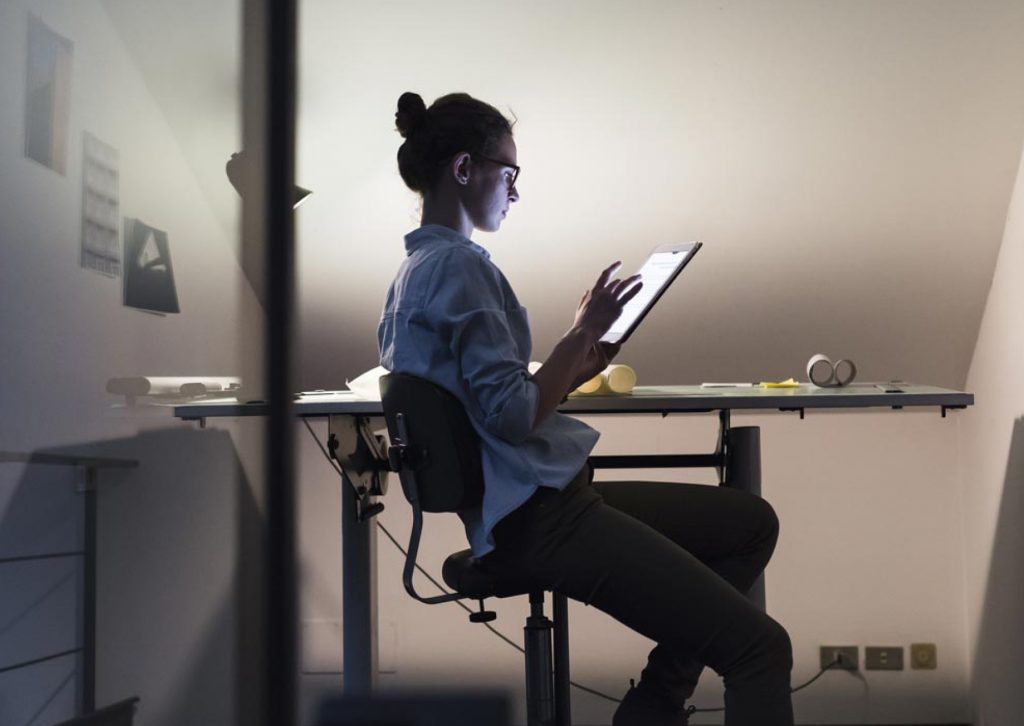 "Trust fires the growth of society, so we must be in the business of building trust."
That begins with providing clients with borderless access to a network of capabilities spanning creativity, media, data and technology. "I am driven to deliver total experience outcomes for clients and partners," she says. "Through an approach we call 'teaming' – a collective focus and approach to work – we drive diversity of ideas through creativity, loyalty through relevance and lifetime value through performance."
Its mastery of these three pillars of advertising, as well as its ability to find new sources of growth, have put dentsu ANZ on track to become the most integrated media and marketing services company in Australia and New Zealand. "In ANZ we have a goal of doubling in size in the next three years," Angela reveals. "But more than just growing, we want to be a force for growth and good."
GOOD VIBES
When Angela became CEO, she was determined to create a workplace like no other. "I wanted to challenge assumptions about the industry, and create a place where people feel supported and enabled to do great work for our clients," she says.
To do so, Angela and her leadership team devised and implemented the 'Be The Best You' policy, which includes flexibility in balancing the intersection between work and life, mental health support, school holiday programs and diversity education programs around topics such as neurodiversity and gender. Under the philosophy, dentsu ANZ has also partnered with the Code Like a Girl organisation to develop and drive the next generation of female coders and technologists.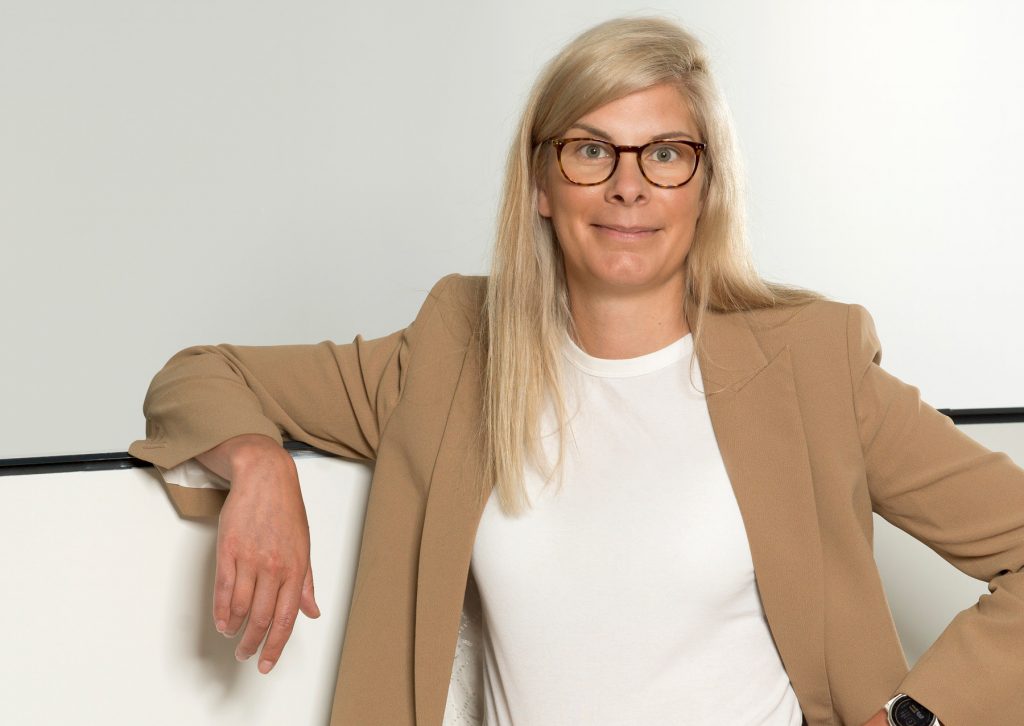 Even more significantly, the policy includes a reconciliation action plan, which Angela says is dentsu ANZ's commitment to Australia's First Nations people. "We want to see meaningful progress, so we're working closely with our partners to provide diversity, understanding and education," she explains.
"As a company built on innovative and creative thinking, there's so much we can learn from First Nations people, so we actively engage with these communities through our indigenous PR business with empathy, open-mindedness and patience, making us well-placed to take the most powerful, positive and mutually beneficial actions for all."
BRANDING UP TO BE COUNTED
It's initiatives like this that are hallmarks of Angela's "piece by piece" approach to building the dentsu ANZ brand. "I like to think we're quiet achievers in a way," she says. The company has been deliberately quiet for almost two years while it's worked to transform the business from multiple agencies to three practices. "These are connected by what we call our 'integration layer'," she explains.
"We are in the business of transformation so it's clearly important to ensure that we had done this within our own business before sharing it with the outside world."
Angela believes that building a brand from the inside means building it for your people first. "As a people business, diversity of experience, of thought and how we work together is our competitive edge, creating never-befores every day," she stresses. "You can no longer have a disconnect between what a brand promises and what a customer, community or employee experiences."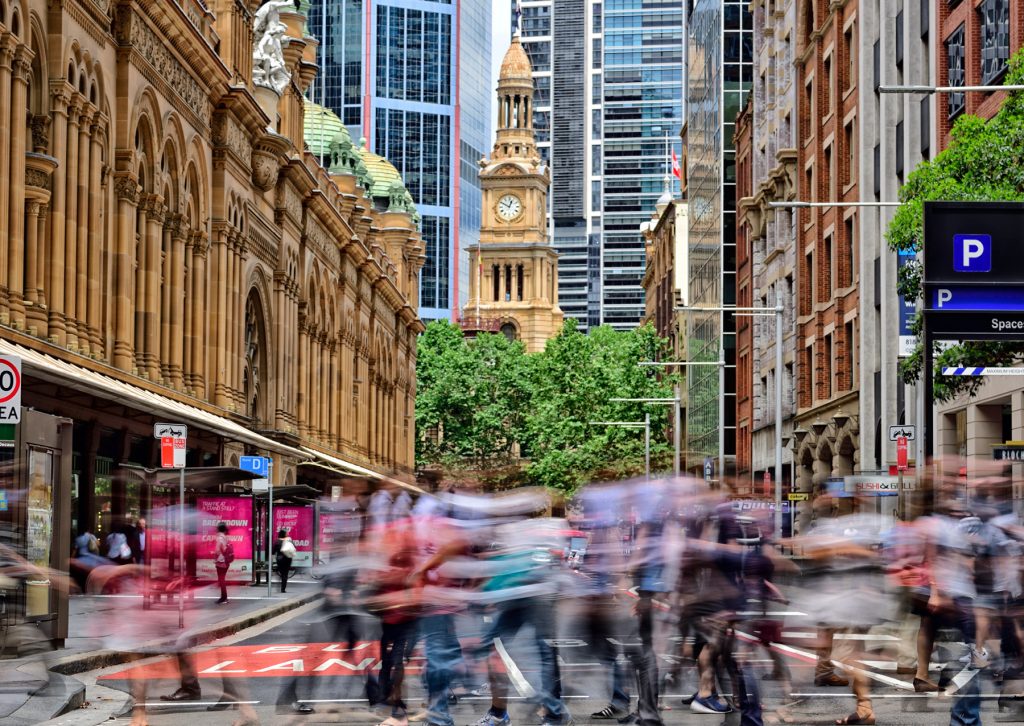 "We all have to be future ready, which means we need to be connected, adaptive and understanding."
This approach has been born out by dentsu ANZ's own employee engagement results, which have shown a substantial increase in scores across the board. "Most importantly for me is that during this difficult time, our team said their wellbeing was at 77 per cent and equality was at 80 per cent," she shares. "We've still got a job to do but that was very pleasing."
The transformation has in no way slowed dentsu ANZ's growth, however; third-quarter 2021 results show a 20.5 per cent growth in Australia alone, largely attributed to continued strong performance in its Creative business, followed by a 10.2 per cent jump in the APAC region in the second quarter. "While we've been quietly working away, our focus has been on where and how we go further with our clients, and attracting the right type of new client that shares the same beliefs we do," she adds.
THE DENTSU DIFFERENCE
While the company's size and success have made it a giant in the industry, Angela believes there's much more that sets it apart from the competition. "We're proud to be different and that starts with our people. We believe in equal opportunities for everyone," she stresses. "We will not define people by their race, gender, sexual orientation, age or ability. We stand for equality, breaking down biases and challenging the status quo."
It's individuality that makes dentsu ANZ great, she explains, and the company's proven ability to read the room and appeal to the customers of its clients also has a use internally. "Traditional consultancies know business – we know people," she says. "We know what drives behaviour, and through these relevant, deep and strategic insights we help transform businesses – including our own."
Additionally, it has committed to a series of targets over the coming years, including gender equality at all levels of the business by 2025 and net-zero emissions by 2030.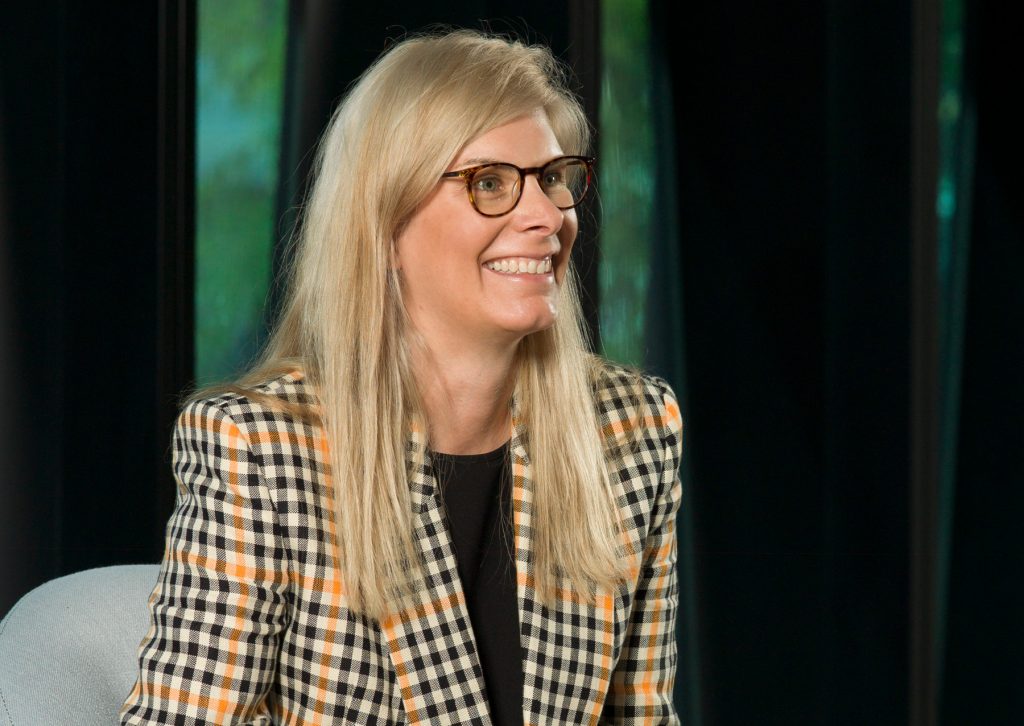 Becoming a Successful Leader
Angela shares her thoughts on what makes a great CEO. "I think every individual brings something unique to the table, but there are a few attributes that are key to being a successful CEO," she says.
"Connecting meaningful partnerships with our people, partners, clients and the advertising industry."
"Celebrating great work, client activity, industry and competitor wins, global trends and initiatives."
"Championing for meaningful progress made real; diversity, equity and inclusion; women and tech and leadership; social good."
"Elevating the work of dentsu beyond our traditional competitor set."
"The topics that matter, from women in leadership to transformation and change, getting the balance between business, people and culture."
"Additionally, drive, purpose and passion are obvious; the ability to lead and not manage; supporting the people around you to be the best they can be. Some days I get it right, others I get it wrong. Being human is also part of the job description."
MARVELLOUS TEAM-UPS
The transformation of dentsu ANZ has led to stronger partnerships with stakeholders both internal and external. "In a services-based business we know the importance of retaining and attracting the best talent," Angela confirms. "As a society, we've undergone a transformative power shift from employer to employee. As employers, we need to embrace this if we want to attract and retain the best talent."
Beyond the dentsu walls, relationships with alliance partners such as Salesforce and Adobe are stronger than ever. "We have dedicated client leads in every area of the business whose sole function is to support, foster and deepen our partner relationships," she says. "Relationships are key to everything we do. True partnerships create a win for the client and a win for our respective businesses. They help deliver on the dentsu difference."
And at the heart of all of these partnerships, as well as the very work dentsu does for its clients, is trust, according to Angela. "Trust fires the growth of society," she insists. "Our clients demand the best and our mission is to help them unlock their competitive advantage by delivering total experience outcomes – every day. So we must be in the business of building trust."
A TRANSFORMATIONAL STYLE
When you're building trust, it helps to have a foundation of trust to build upon. In Angela, dentsu has precisely that. "I like to think I have a reputation for being a trusted, fair and driven leader who's committed to building high-performing teams and consistently challenging myself and my people to deliver positive results," she says.
Lacking an agency background, her style of leadership is different to what her team may have experienced in the past. "I lead through a transformational style," she reflects. "My team and I are elevating dentsu in a way that will challenge the deeply held assumptions about this industry."
As the 21st century continues to unfurl in strange and unexpected ways, Angela believes it's important to be prepared. "We have to remember, change will never be as slow as it is right now. We need to win and grow, and we know that our future is in understanding and pre-empting clients' needs and consumers' desires," she explains. "The same applies to talent – we must seek out the future, not wait for it.
"We all have to be future ready, which means we need to be connected, adaptive and understanding of our clients and their consumers."