Whether you live in one of Victoria's cities or out in its regional areas, chances are you'll have taken a ride on a bus operated by Dyson Group of Companies.
The bus company services 45 metropolitan routes, with regional bus services and 11 depots in Victoria as well as southern New South Wales. And that's just for starters.
"We offer contracted government school services. We offer private school services. We offer coach services to assist large rail operators like V/Line and TrainLink. We provide support to major infrastructure projects," Managing Director and CEO Andrew Jakab tells The CEO Magazine.
"When parts of the rail line are down, we provide rail replacement services and, of course, we also offer fit-for-purpose or purpose-specific charter services for different groups such as tour groups or special events."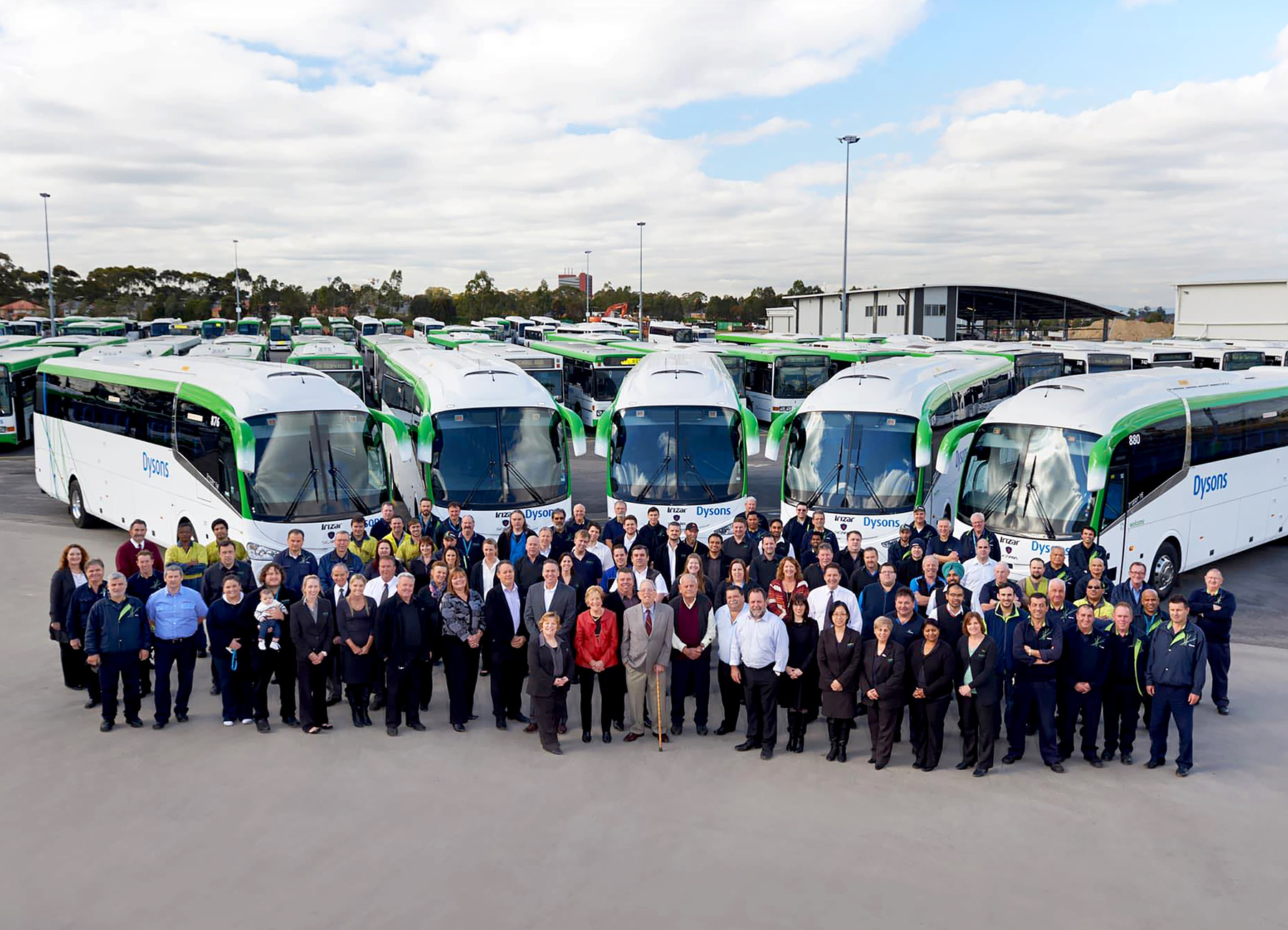 "I was really the beneficiary of the distilled knowledge of three long-standing members of the business who were able to guide me in my initial months."
Jakab was appointed CEO in March last year when the Dyson family made the unprecedented decision to hire the company's first Managing Director and CEO from outside the family.
Although it was somewhat daunting to take the helm of a 70-year-old family business, early interactions with Shane Dyson, Neil Dyson and Lance Deacon before he even came on board meant Jakab was able to establish the 'rules of the game'.
"We set out how we would conduct ourselves so that when I joined the business, everyone was absolutely clear on their respective roles and that, when things needed to be discussed, there was a way we had agreed to do that," he recalls.
"Of course, there are formal board structures, but I was really the beneficiary of the distilled knowledge of three long-standing members of the business who were able to guide me in my initial months."
Driving Change
Such guidance proved invaluable as Jakab hit the ground running, immediately faced with the transition to a new enterprise resource planning system.
"The financial, sales and operations planning processes in the business are now integrated with other corporate functions like payroll, and that process was a major undertaking for the business," he explains.
He also had to prepare the business for the expiry of its current contracts in 2025. Of its 700-strong fleet, around 400 buses are used in the metropolitan area, with many of those operating across their 45 contracted route services in Melbourne.
---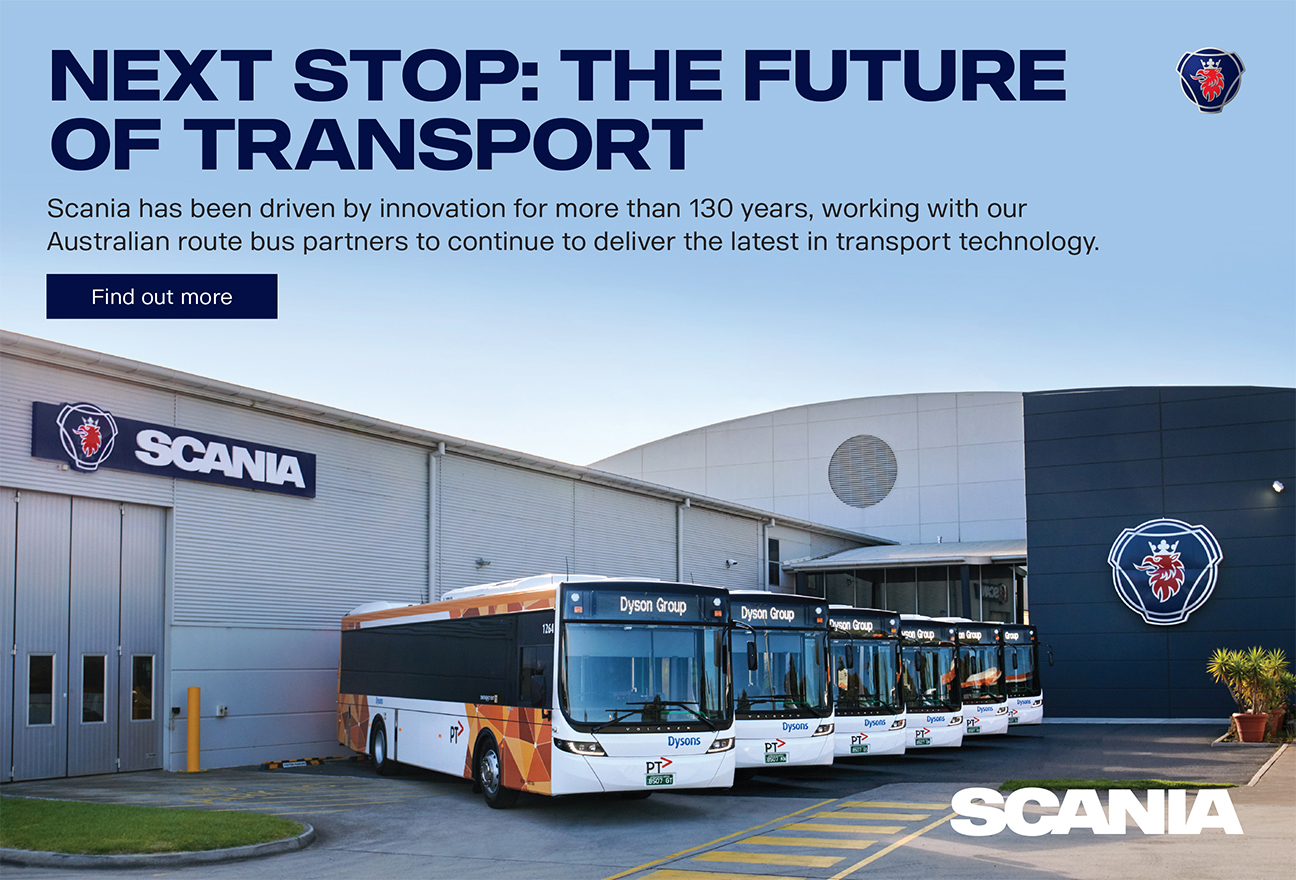 "Scania Australia is a proud business partner of the Dyson Group, delivering more than 350 safe, efficient, reliable and durable buses across 38 years, ably backed by our company-owned Parts and Service network based at our Campbellfield Head Office." – Julian Gurney, Sales Director – Buses and Power Solutions, Scania Australia
---
Advertisement
This year Dysons has an opportunity to participate in a recontracting process for 30 percent of the metropolitan bus network.
"We relish the opportunity to demonstrate value, while leveraging the world-class quality of our depots and fleet," Jakab says.
"We aspire to develop a trusted partnership with the government as we offer a low-risk transition to a cleaner and more sustainable bus fleet."
According to Jakab, it is important that big plans are grounded in reality.
"We already have the team, installed capacity and network know-how that puts Dysons in a strong position. After 71 years of diesel bus operations, we are ready for the transition to a decarbonized, digitized future," he says.
"Reforms from one fuel source to another and into a more digitized and data-driven business have been key features of the initial part of my time here at Dysons."
The Shift to Electric
Dysons is already trialing electric buses and has also configured one of its regional depots at Shepparton for electric bus operations in the region.
"In addition, we'll be looking at the electrification of our major metropolitan depots over the course of the next 18-months-to-two years as we make the transition to a full electrified metropolitan fleet," Jakab says.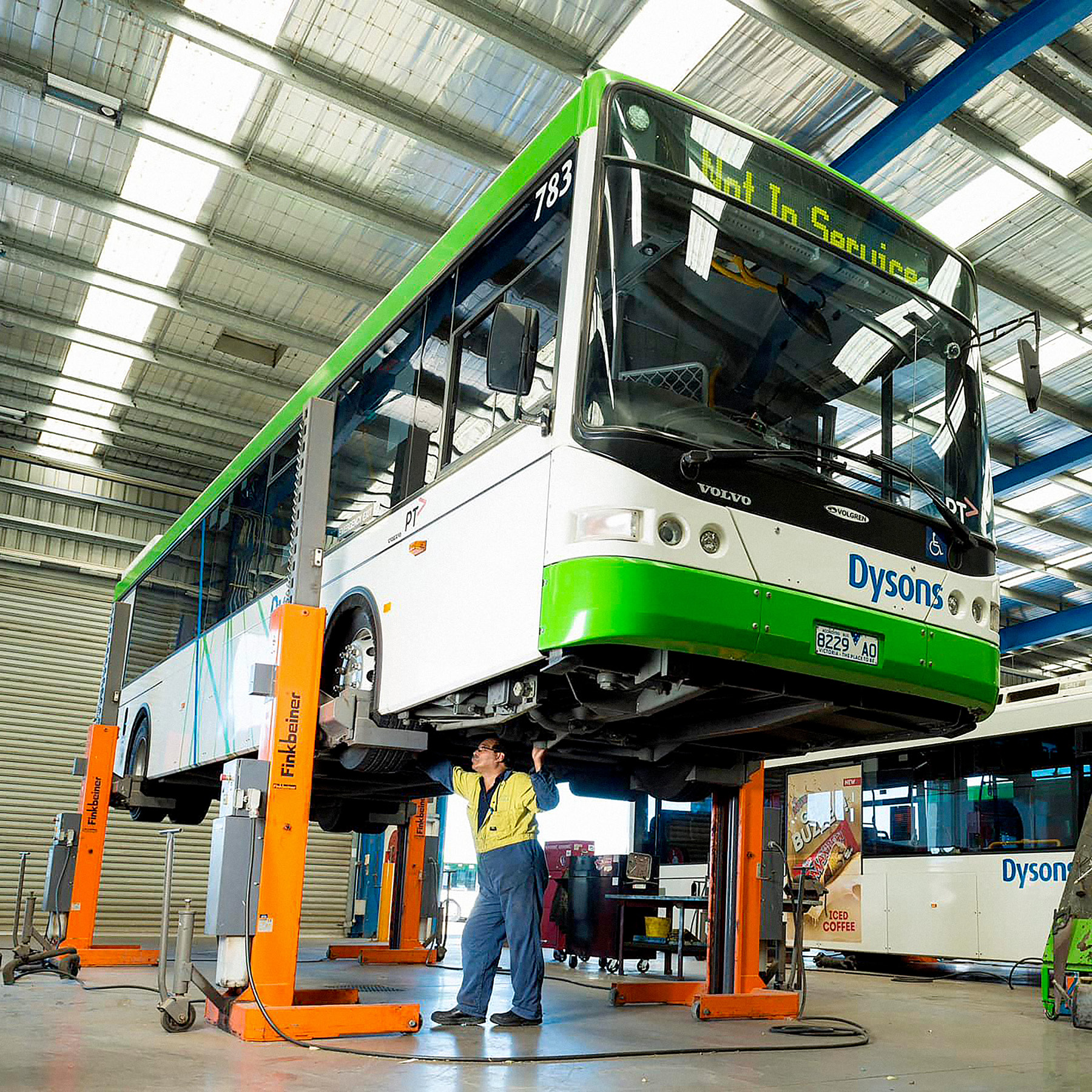 "We'll be looking at the electrification of our major metropolitan depots over the course of the next 18-months-to-two years as we make the transition to a full electrified metropolitan fleet."
"This means that we are considering various infrastructure solutions to ensure that we've got connectivity with the grid and the major substations on the grid that will support those depots.
"At Dysons, we are very fortunate to operate depots that are very close to the grid and major substations, which reduces the capital cost of that transition."
The commercial benefits of successfully shifting to electric vehicles are clear, but Jakab sees Dysons also taking something of a leadership stance during the transition.
---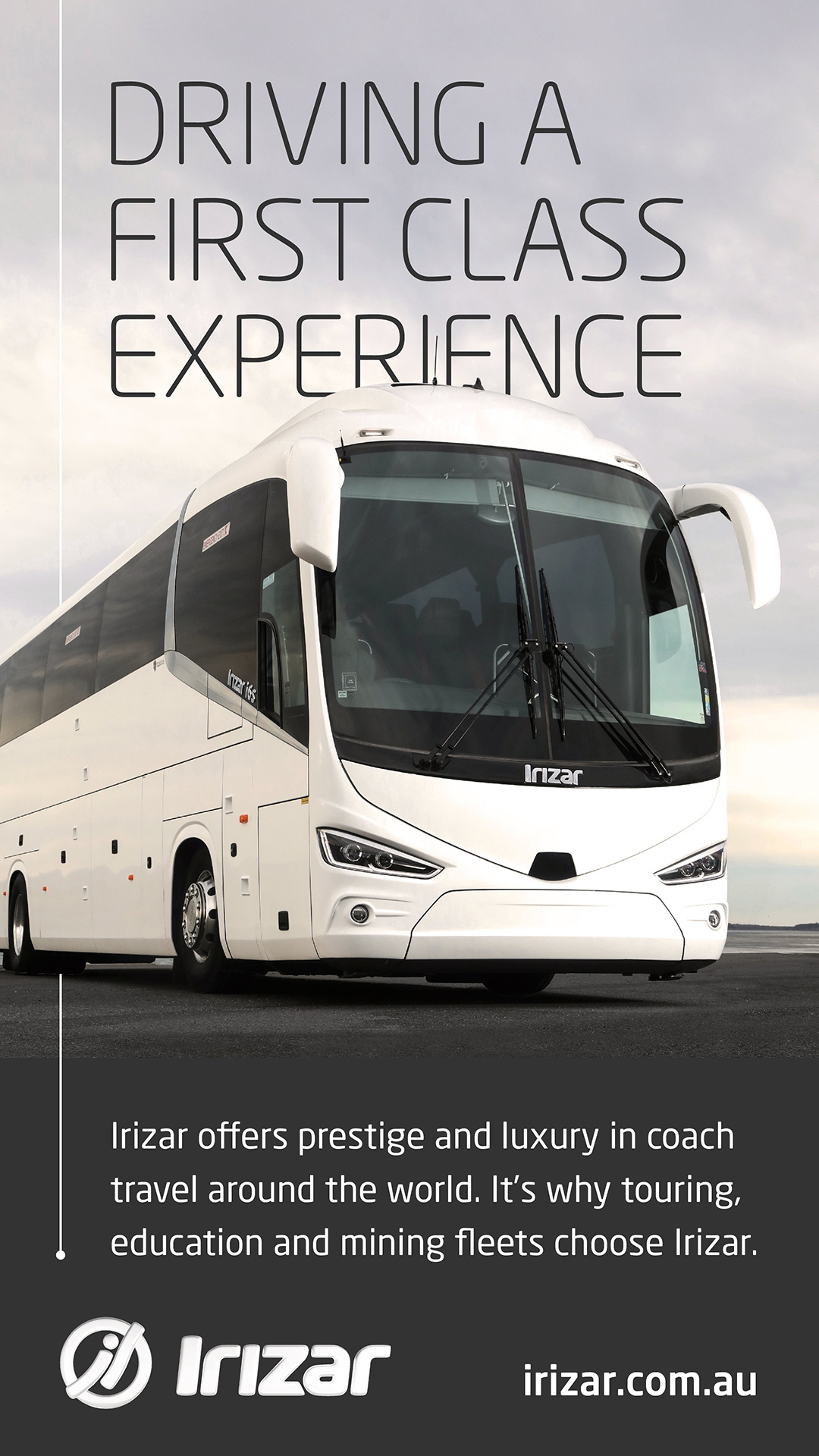 "With our long-standing partnership, we recognize Dyson for its leadership in the school, coach and V-line customer experience. Dyson is always open to innovation and safety with a customer-first approach. With its strong family values, it's a great partner to work with." – Steve Heanes, Managing Director, Irizar Asia Pacific
---
Advertisement
"Dysons fully supports the Victorian Government's goal of net zero emissions by 2045," Jakab explains "Achieving this has important ramifications for the passenger transport industry.
"To achieve this goal, a transition from diesel to electric buses is required. A diesel bus typically has a lifespan of 18–23 years and so for this reason, the government has adopted a phased approach to the transition. Under this approach, all newly acquired buses on Victoria's public transport routes are to be zero emissions from 2025."
He notes that this approach will allow the manufacturers of new electric bus technology to adjust over time and avoid disruption to the supply chain caused by a sudden 'block obsolescence' scenario.
"It is important that we work with bus suppliers to support this transition to enable operators like Dysons to adopt the new technology with zero impact on the traveling public," Jakab stresses.
Partner Power
This prioritization of its partnerships is another important component of Dysons' winning formula.
Important partners include body building firms such as Volgren Australia and Irizar Australia, Yutong Australia, Vehicle Dealers International, as well as vehicle manufacturers Volvo Bus Australia and its largest supplier, Scania Australia.
"Each of these companies has supported Dysons' growth aspirations with coaches and low floor buses capable of operating in Australian conditions and to Australian standards," Jakab says.
"I think it's very hard today to compete without having strong partnerships with suppliers. If you can achieve a strategic partnership with suppliers, based on an equitable sharing of risk and reward, that enables you and positions you to be able to meet competitive threats and also make the necessary transformations to remain current and relevant in a changing marketplace."
"Our partnership with Dyson has been exceptional, marked by shared achievements," Volgren CEO Thiago Deiro explains. "Since 1997, we've supplied 312 Volgren buses, nearly half of Dyson's entire fleet. We remain committed to fostering a lasting partnership, embracing new technology amid market changes for the years ahead."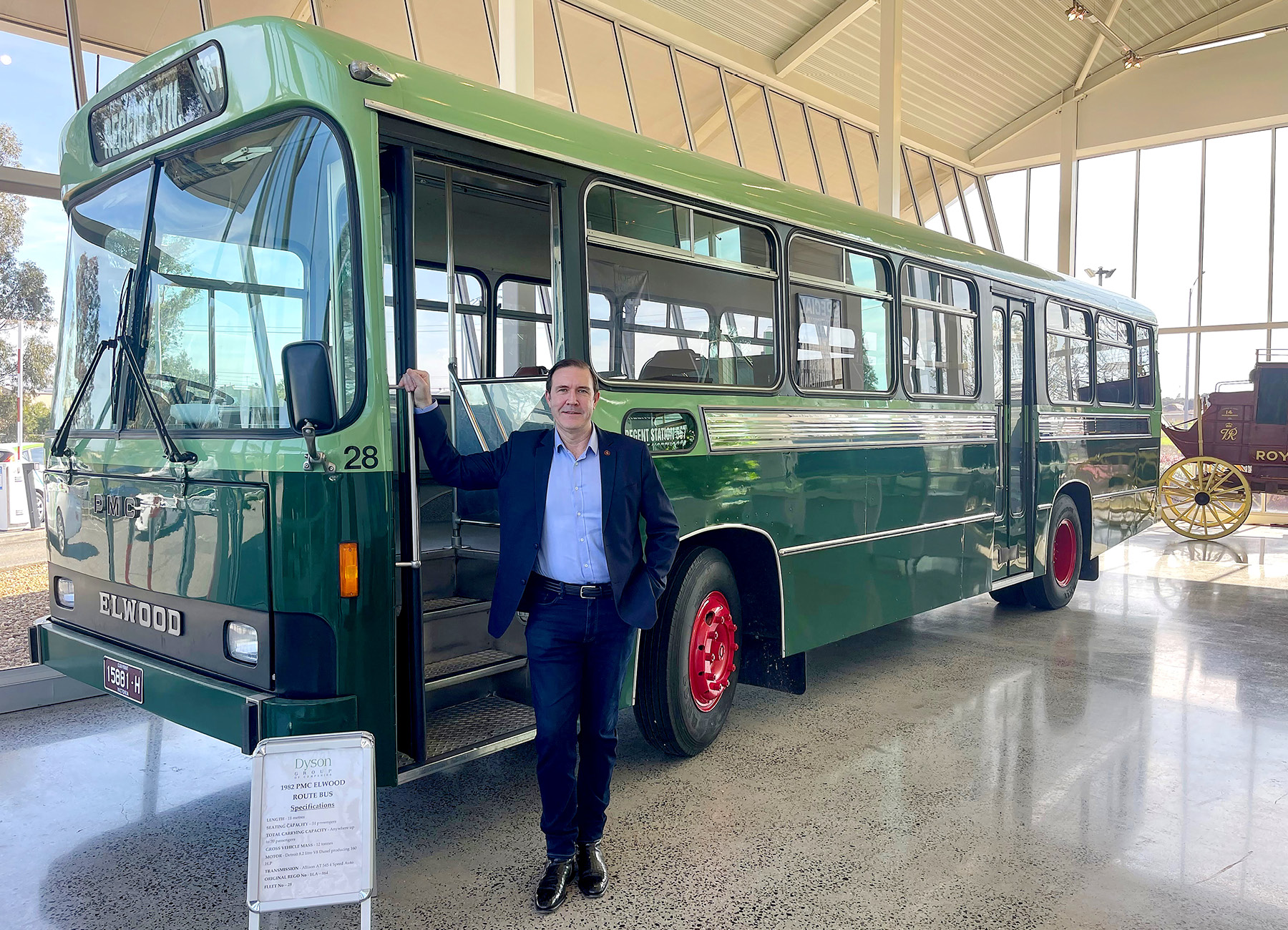 "There is no doubt that technology in the bus industry is changing all the time and innovation is key."
Dysons' loyalty to its suppliers is reflected in the service that it receives in return, he continues, giving the company access to new technology it otherwise might not be able to access.
"There is no doubt that technology in the bus industry is changing all the time and innovation is key. In the circumstances where you've got a supplier who can rely on you to be a trusted partner, then that is a motivation for them to bring innovation to the table," he says.
"Innovation is the key benefit from long-standing supplier relationships. And it's not just innovation in and of itself, it's innovation that is directed to the needs of the business in a competitive landscape."
---

"Volvo Bus is proud to work with Dyson Group of Companies, sharing similar values and goals, consistently offering high-quality, safe, reliable and sustainable transport solutions. It's more than just the bus; we're enduring business partners, in it for the long run." – Mitch Peden, General Manager, Volvo Bus Australia
---
Advertisement
While there is 'competitive tension' between different operators, there's also a propensity to share learnings from different trials and technologies across the industry, according to Jakab.
"I think it's fair to say that Dysons is not alone in wanting to ensure that no passengers are left behind in, say, a metropolitan bus network, and for that reason where there are trials that different operators are conducting, there's a real willingness to share the learnings from those different trials," he says.
"That might be a trial of an operating mode or it might be a more flexible ride service or different technology.
"There's a willingness, for the benefit of the traveling public, to try and cooperate so that the road to reform is not such a difficult road and one where the public can rely on a high level of service as the standard."
Inspiring Loyalty
Its strong position within the industry means that Dysons now employs around 1,300 people across Victoria and relies on a mix of casual and part-time workers as well as full-time.
"What we find is that makes the business quite attractive to a range of employees," Jakab says. "One of the focus areas for the business is to increase female participation in our workforce, and we find that the different avenues to work in our business are attractive to women."
The company culture is another great lure, earning Dysons a great deal of loyalty among its people, he says.
"Their passion is incredible and it's not unusual to have employees with 30 or even 40 years of employment history with the company," he says.
"It's a real credit to the company that it's been able to maintain a loyal, committed and focused workforce in an era where people no longer have a vocational commitment to their work and are more prone to look for other opportunities throughout their career."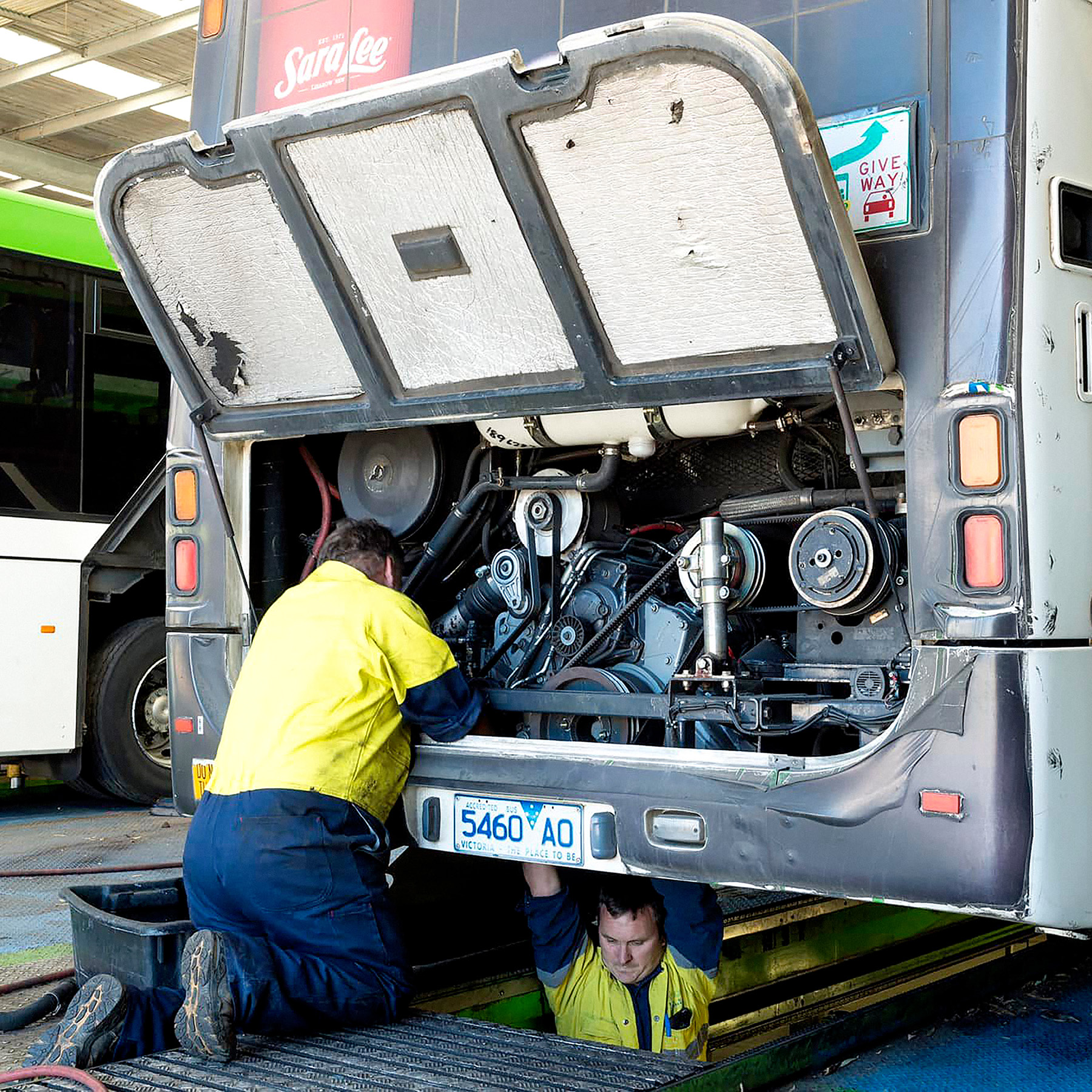 "If you are asking people to put discretionary effort into your business, you have to establish some kind of emotional connection between the workers and the business."
It's a culture that is built on authentic engagement – something that Jakab sees as critical to success in any business.
"If you are asking people to put discretionary effort into your business, you have to establish some kind of emotional connection between the workers and the business," he expands.
"The tried and tested way to do that is to engage authentically with the people in the business and take an interest, a genuine interest, in their working conditions and their welfare."
Dysons is, after all, a company firmly founded on family values, which complement this approach perfectly. "Values like care and respect, teamwork, openness, honesty and accountability are all things that were here in the business when I joined," he says.
"When you've got that kind of culture, it's very easy to launch into a period of transformation, provided that you are giving people the necessary training and resources to do their job safely and productively."
---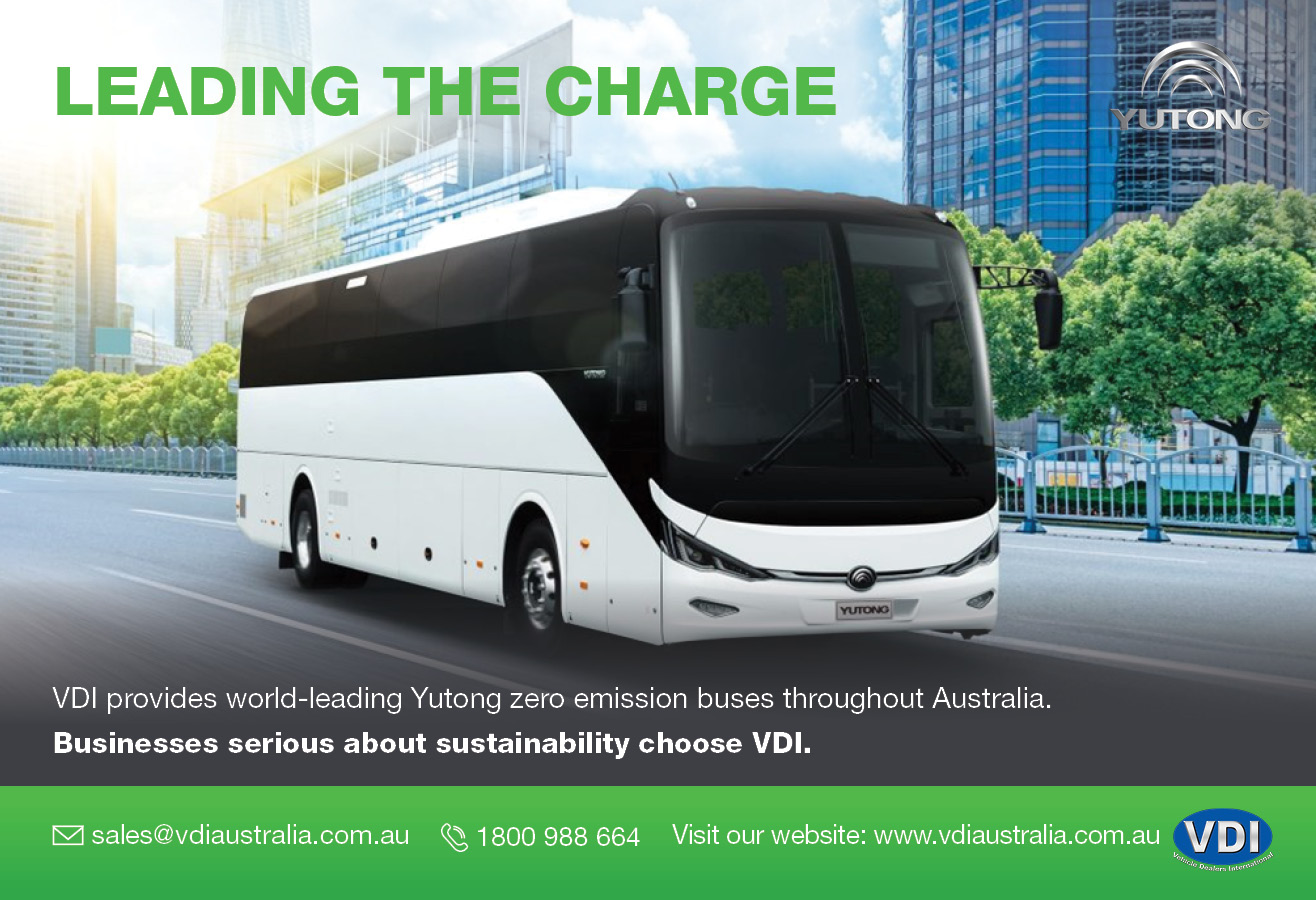 "Dyson Group shares our philosophies on people safety, wellbeing, customer-centricity and sustainable technologies. Dyson Group's transition to contemporary, eco-friendly operations has inspired VDI Australia to remain at the forefront of world-leading Yutong zero emission buses and infrastructure solutions." – Peter Woodward, Managing Director, VDI Australia
---
Advertisement
Indeed, safety is one of Dysons' core values. As Jakab points out, its customers "literally entrust their lives" into the care of the company's operators.
"We say that no job is so important or urgent that it can't be done safely, and that's a really important message for our people," he explains.
"In an environment where there is a sense of pride meeting the bus timetable, ensuring that people put safety ahead of timetable conformance is a critical message that we try and reinforce with our workforce."
It's a stability that acts as the perfect base for Dysons' growth over the coming years with Jakab at the wheel, taking the family firm into the future and building on its already impressive legacy.
"Over 70 years, Dyson has established itself as a safe and reliable bus operator in metropolitan and regional Victoria," he reflects.
"The reality is that as we transition to our fourth generation, we are not standing still. We are making a transition to a decarbonized and digitized future, which will ultimately benefit the traveling public of Victoria."