Working around the world provided André Philipp with a deep understanding of people in different countries and cultures. His knack for putting that knowledge to good use has proved to be particularly helpful in his current roles as COO of SAF-HOLLAND globally and President of China.
SAF-HOLLAND was formed in 2006 by a merger of Germany's Otto Sauer Achsenfabrik and the Holland Group, Inc. in the US. Today, the company is one of the leading international manufacturers of chassis-related assemblies and components, primarily for trailers and trucks. In addition to axle and suspension systems, the product range includes fifth wheels, coupling systems, kingpins and landing gear, which are sold under the SAF, Holland, Neway, KLL, V. Orlandi and York brands.
"We have around 3,600 people working for a very financially solid company. We are present in all five continents with 22 production locations, so this gives us a true global footprint," André tells The CEO Magazine.
André moved to SAF-HOLLAND as COO in early 2019. He started his professional career at Valeo before joining Hella, first in Germany and then in the US. In 2007, while with Hella, he moved to China as COO and Director of Operations, spent a couple of years with Leoni, and then moved to Deutz as CTO in Dalian, China. Those years gave him invaluable insights into the country and its people, which would become instrumental when he took on his roles at SAF-HOLLAND.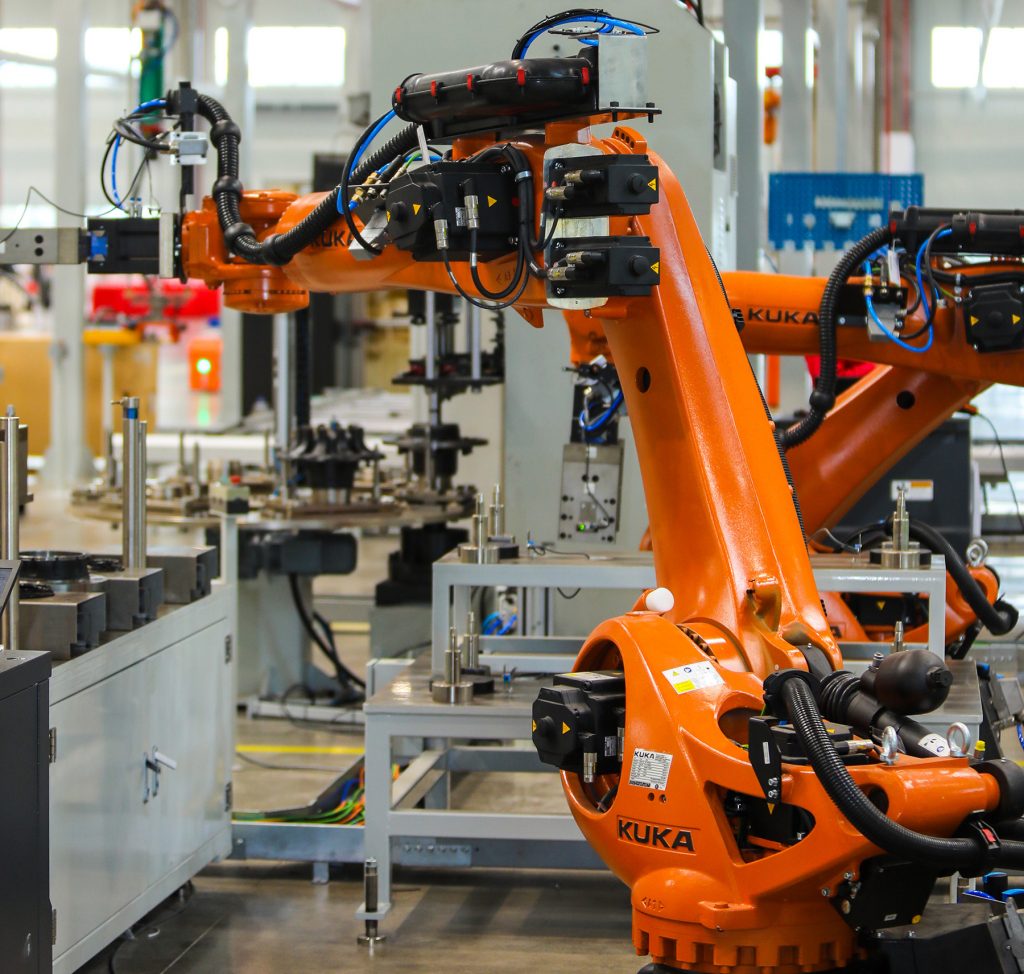 "We need to penetrate the local Chinese market intensively because it absorbs most of the domestic production."
"I've been in the automotive industry for most of my career, and now I'm back in Europe after 11 years in China," he says. "In my first half-year as COO, I travelled to our different locations, including North America, Europe and China. Now, in my role as President, I'm closely linked to China." 
One of his priorities as COO is to streamline and link the manufacturing processes across the Group's 22 production sites while standardising its process chains. That became particularly pertinent to the company's Chinese operations where André found a lot of small facilities that weren't well connected.
When he started, the company had production locations, research and development centres, external warehouses and offices located in Beijing, Shanghai, Xiamen, Qingdao, Baotou and Hong Kong. In the course of 2019, these structures were replaced by a highly automated, real-time data facility in Yangzhou, Jiangsu Province. The industry 4.0 facility of SAF-HOLLAND Yangzhou has 72,000 square metres with robot lines and the most modern painting equipment in the world, he says.
André also realised that previous management in China had focused almost solely on export markets, especially the US and didn't build local market share. So with the trade war between China and the US, which already started to escalate in 2018, the major export market was lost in the course of 2019.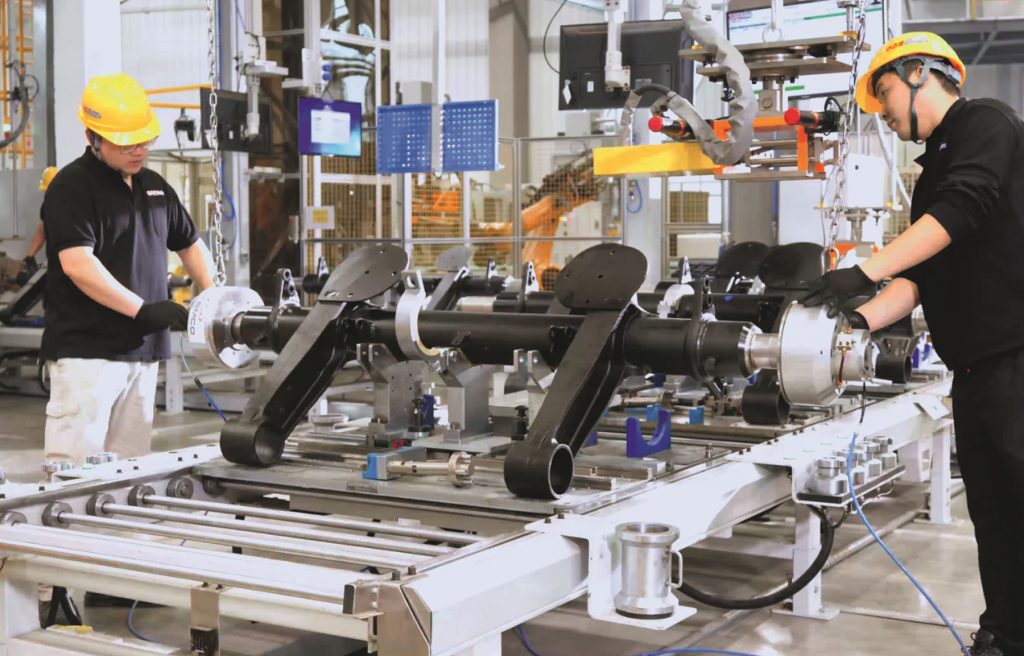 "We were exposed to heavy headwinds but weren't capable of picking up the local market from day one," he points out. "So now we are stepping up the market in China. We need to penetrate the local Chinese market intensively because it absorbs most of the domestic production."
"In the start-up phase in early 2020, an additional challenge was that COVID-19 struck China first, so we could not send any support people there," André continues. "So we had a brand-new facility and to a large extent, a brand-new team, plus very complex new equipment. Our experts were supposed to go and support the team there, but nobody could get there.
"However, after successfully overcoming the initial difficulties, I think the team in China has a very big opportunity in the world's largest unified market."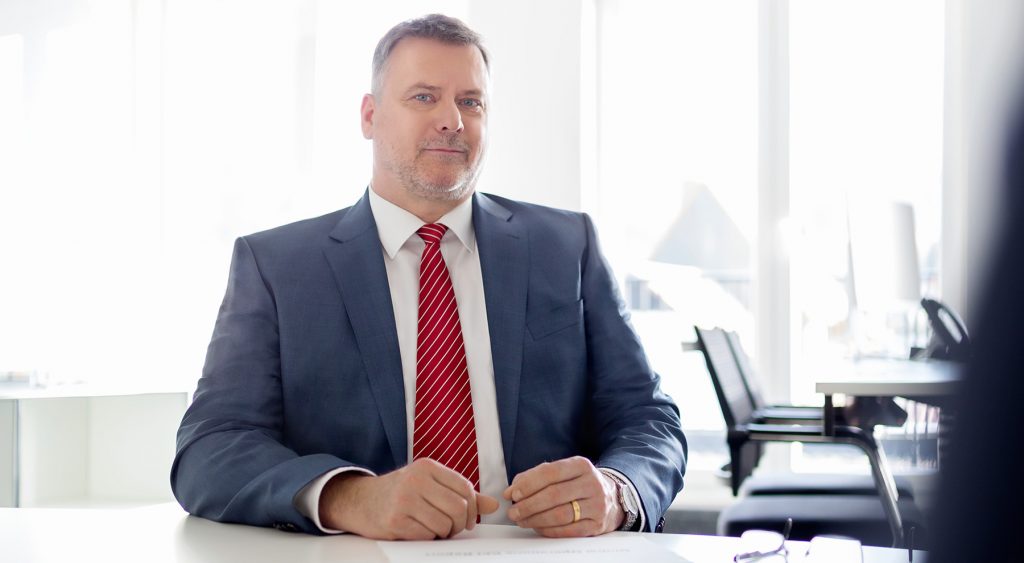 "People are the key to success. Good leadership is providing guidance and instilling a good culture."
André is also pressing for a wider product range, largely from the company's US R&D centre, to bring to the Chinese market. "We are evaluating what our Chinese entity, with its state-of-the-art equipment, can do in our global network," he shares. "We want to predict the global market, widen our product range, bring European and US innovation to China, and evaluate what kind of industrial business our local team can support there."
Part of that massive project is a transition plan for the entire company, André explains. He formed a global team to develop a "SAF-HOLLAND Operational Excellence System" that covered six core areas. With this, he can assess each subsidiary around the world, its current business health and what it needs in the coming years to reach operational excellence. This is supported by a new 200-page handbook to describe corporate expectations.
In this realignment of company operations, though, the key to success is leadership and culture, he asserts. "I always say people make the difference. Even in a company where money can buy an expensive state-of-the-art machine, the people define how well that machine runs in the first year, second year or after five years. People are the key to success. Good leadership is providing guidance and instilling a good culture."
"As the long-term strategic partner of SAF-Holland, we are encouraged by their spirit of pursuing excellence and innovation. We work together to constantly create value for our customers and make an outstanding contribution to the development of commercial vehicles in China." – Lily Zhang, Vice President Marketing, Jinma Industrial Group Co