As President of McDonald's Pakistan, Amin Lakhani takes a hands-on approach to leadership. He regularly dons an apron and joins the staff, serving customers, mopping floors and cooking McDonald's world-famous French fries.
"I put on a McDonald's uniform and go and serve customers and talk to them. I have never had an issue with mopping floors, ever," Amin says proudly, explaining that leadership "is not sitting in a room and looking at your CCTV cameras or playing on your computer all day long. It's hands-on."
McDonald's operates 38,000 outlets worldwide and has served billions of Big Macs. Amin has led its operations in Pakistan since its arrival in the country in 1998, overseeing its expansion to 76 outlets. McDonald's is now the largest quick-service restaurant operator in the country. But Amin speaks ambitiously of further growth.
"I think we have a long ways to go," he says. "We're part of the society. We're part of the neighbourhoods, part of the fabric of the country. So, in that sense, we have a huge opportunity and it's a large country."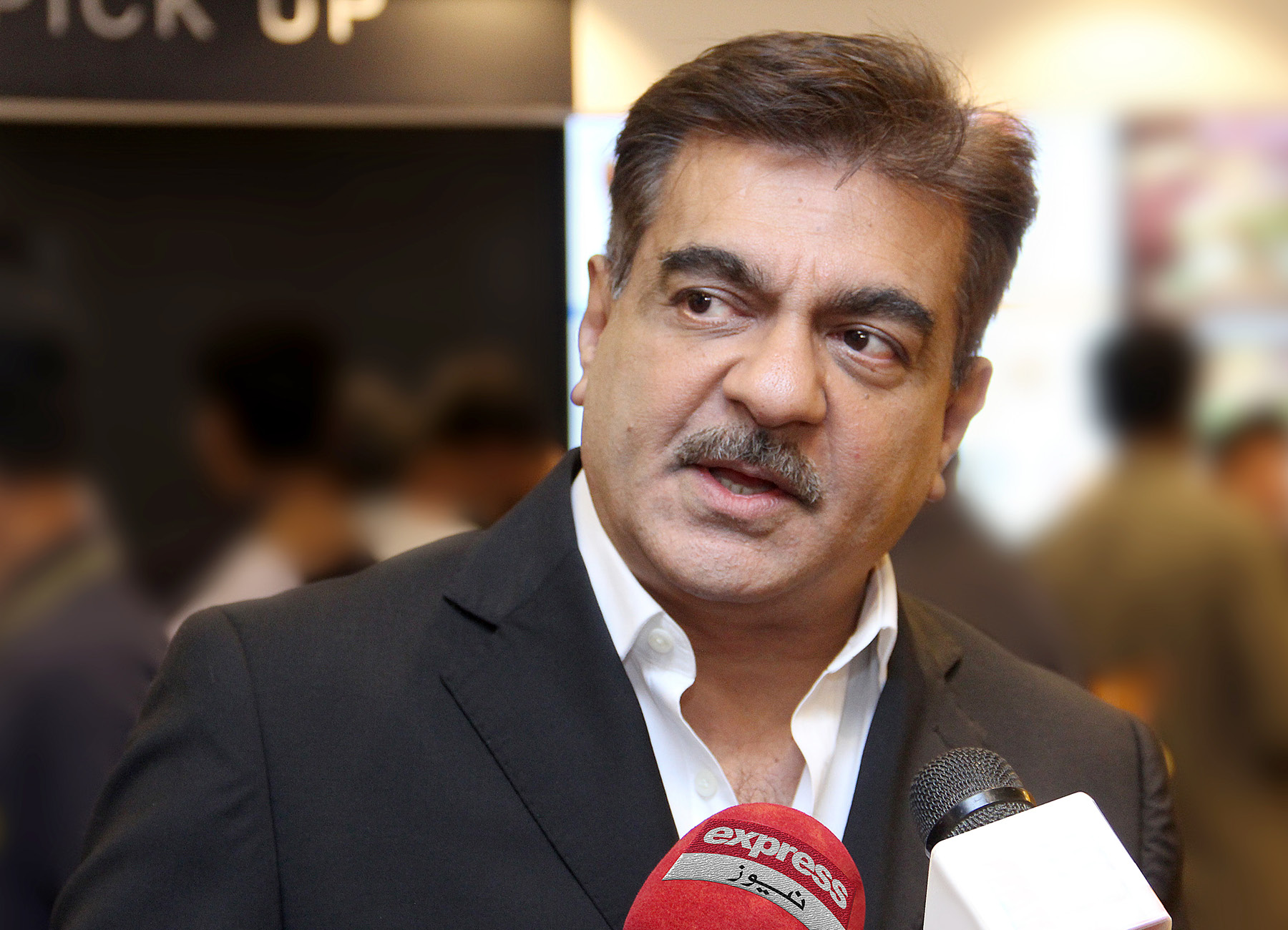 "I have never had an issue with mopping floors, ever."
Growth in a country like Pakistan does not come easily – though the reasons have nothing to do with the McDonald's menu or appeal. "The food is not a challenge," he says. "It's comfort food. Everybody loves comfort food. I've not met anybody in my life who doesn't."
Amin sees challenges in the country such as a lack of purchasing power. Inflation is soaring, diminishing discretionary spending. The country's currency has also been buffeted.
Still, he is sanguine about the current situation, commenting, "It's a cycle of business. It happens; one goes through it".
"You obviously can't just sit back and do nothing," Amin continues. "We take all challenges very seriously. We analyse everything. We are very quick in making decisions. You just need to hunker down and work hard."
Hands-On Leadership
He sets the example for staff – some of whom have been with him for nearly 25 years. Along with putting on a uniform and serving customers, Amin will pick up litter when visiting restaurants and tidy up the premises. It draws an astonished response from onlookers.
"People look at you and say 'That's not your job'," he says. His retort is always, "But it is my job. You have got to be on it. You have to enjoy this part."
The habit manifests itself outside of work, too. "I think it helps you in your own personal life, how to be more gracious and nicer with people."
---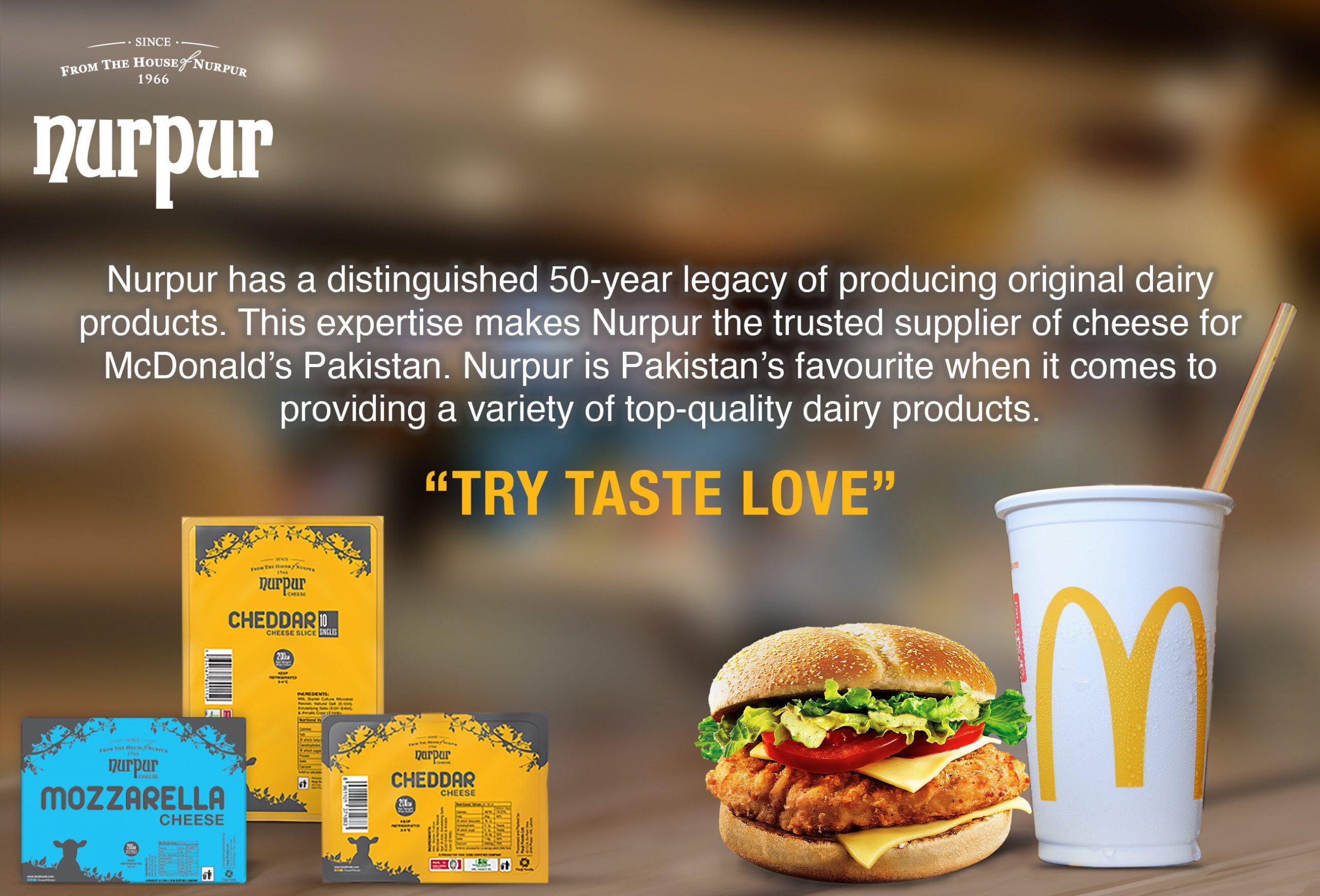 ---
Advertisement
The principle of treating people properly and pitching in with tasks others would consider below their pay grades speaks to the ethos Amin has established for McDonald's in Pakistan. People, he says, are the most important part of the business.
"It's a three-legged stool," he explains. "It's your company, your employees and your suppliers."
Training is imperative for McDonald's staff, Amin says, and employees are provided with the resources to properly serve customers. They're also provided benefits such as transportation if working late shifts.
"You look after your employees, they look after the business. They look after everybody," Amin says. "They're loyal to the brand, they have a passion of the brand. Like we say, 'we have ketchup in our blood, in our veins'."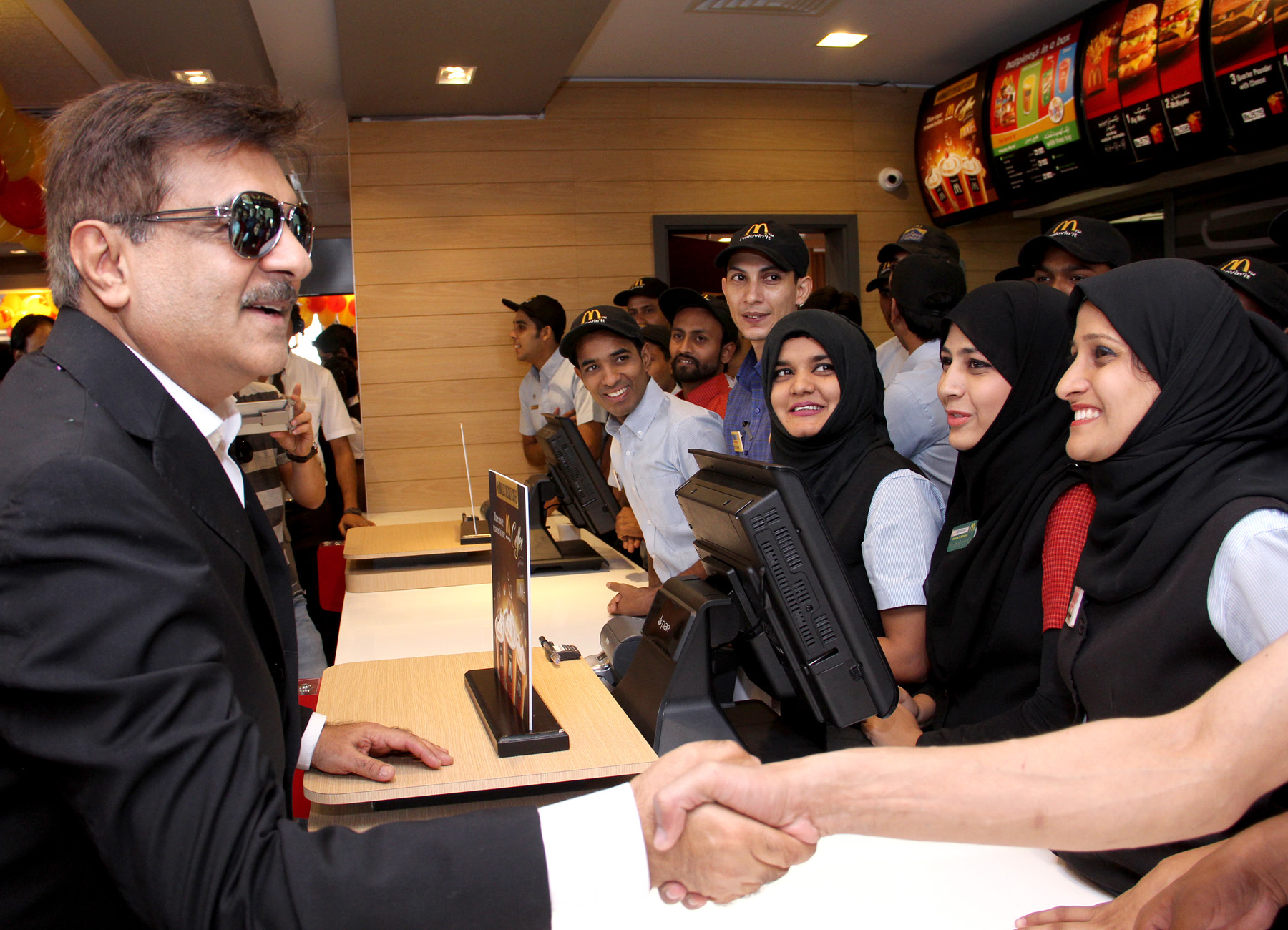 "You look after your employees, they look after the business. They look after everybody."
McDonald's Pakistan takes a similar people-approach to its relationship with suppliers. The company strives to build "win–win" relationships and, Amin says, provide suppliers with an opportunity to grow their businesses by being involved with McDonald's.
"One of the main things is that the supplier trusts you and feels that you're very ethical, that you're correct in your dealings," Amin says.
"That's how you earn loyalty from them. And because of this loyalty, all our suppliers make sure things reach restaurants on time, especially if there's a holiday or if there's some transportation issue. They'll make sure that somehow or another, the products get there.
Friends, he confesses, sometimes look askance at his willingness to work all positions in the restaurant. He tells them, "You have no idea how much fun it is," he says. "My wife says I make French fries quite well now."