When Jorge Vergara founded a small business selling a nutritional supplement in Mexico 30 years ago, he had virtually no money. But that wasn't going to stop him fulfilling a mission to help millions of people live better lives.
"Great stories start with a dream," he exclaims in a quote on the company's website. "Some are gold, some are pink; mine is called OMNILIFE. It's purple and it's waiting to accompany yours. Just be constant, share results and the rest will come. Conquer your fears, turn on your burning desire and become unstoppable."
Thirty years after its modest launch, OMNILIFE, now run by Jorge's son Amaury, is indeed serving millions of customers with its range of weight loss, health and hydration supplements, sold by enthusiastic consultants across 20 countries. Its stated aim is "to be in everyone's pantry".
"To me, OMNILIFE has been more than just a company; it's been a family," Amaury tells The CEO Magazine. "The values of my life have come from working here. Becoming CEO is what my life had always been preparing me for.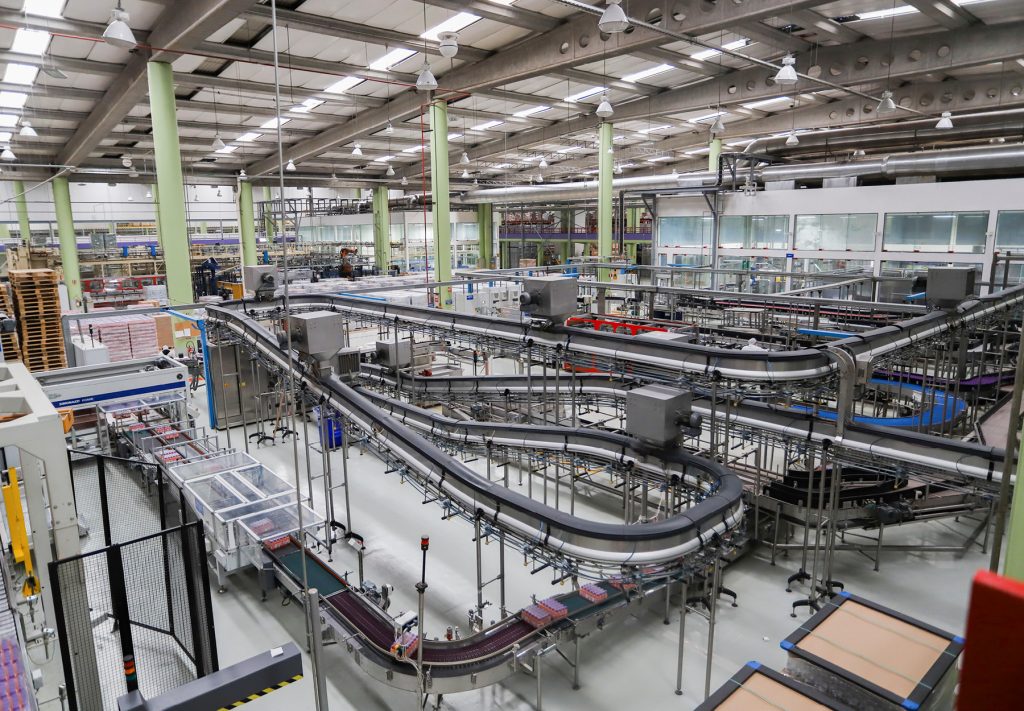 "When I was growing up, I had many interests, but there was a moment when I started to feel the need to have OMNILIFE in my life. It has transformed me and become the most important thing to me. It pushes me to think about what I can do to leave a transcendent mark on people and help them accomplish their dreams."
The company uses multilevel marketing, recruiting people to not only sell the products, but to also onboard others to do the same. Its primarily Spanish-speaking customer base extends through almost all of Central and South America, Western Europe, Russia and the US.
When Amaury joined the company after finishing his studies, one of his first projects was finding ways for the company to attract 18–30-year-olds. "That was very exciting for me and it was very successful because I knew the young generation needed the company to speak the same language as them. That was basically what made me aware that I wanted to pursue my involvement in OMNILIFE," he explains. 
"I'm not being pretentious when I say we have something very special that others don't."
"Today, my sisters and I run the company together as a team, and we're very close. It's been a very difficult and challenging journey but, at the same time, it has been a beautiful coming together for us. In the 30th anniversary of the company, I feel we are closer than ever."
Key to the success of operations like OMNILIFE is signing up passionate and persuasive salespeople to promote the dream of earning a living through recruiting others. After that, they need enough customers to buy into the pursuit of health and vitality.
"I'm not being pretentious when I say we have something very special that others don't – we offer people the motivation to become associates and give them tools for their own growth," Amaury shares. "My father realized very early that the only way people can achieve their dreams and their own version of success is by transforming themselves, and taking a road where they discover the fears and limitations in their personal lives."
---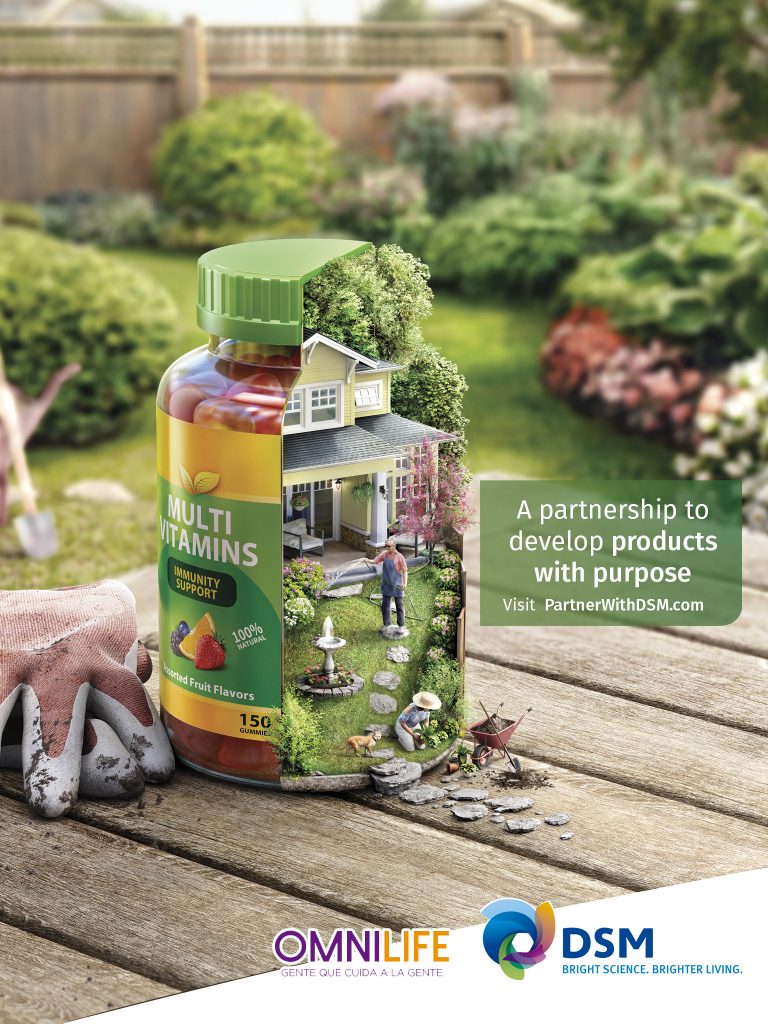 ---
Advertisement
To that end, OMNILIFE has a special program where it deploys "empresarios" to either meet vendors face to face or online to look deeply into their lives. "They have very well-designed tools to identify beliefs that are limiting the person. Once the empresario has done that, they can work out how the person they are helping can begin on the route to personal growth and development in parallel with their OMNILIFE career," he reveals.
"We've seen the power and success that happens when people discover themselves. Having such a program for human development and personal growth is a very special perk that you won't find in other companies in the market."
Another quote on the website states, "We believe all dreams are important and want to be the bridge for you to achieve them, sharing with you what has worked for more than seven million people around the world, with the confidence that comes from 30 years of experience. We are a family that grows day by day, united by a single purpose: to achieve your peace of mind, growth and abundance."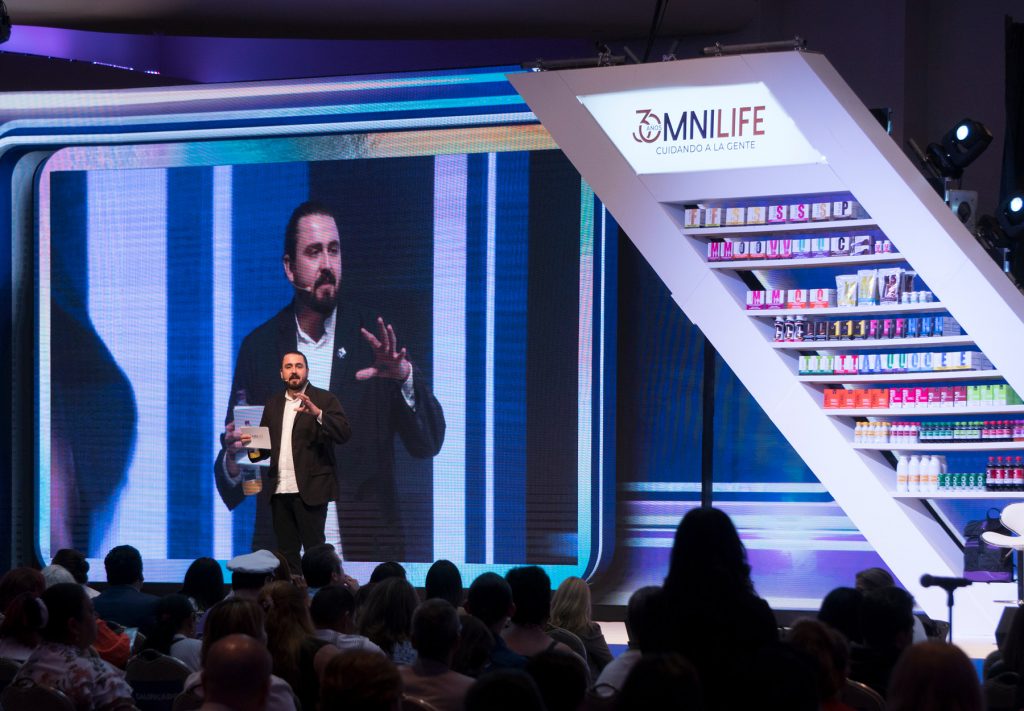 The company has achieved impressive levels of growth in all its territories, and has no plans to halt the international rollout. It is currently looking at several potentially lucrative Asian markets, but Amaury has cautioned his colleagues over expanding too quickly, lest the culture that has brought such success is diluted.
"No matter how big we get, how ambitious our expansion goals are, we have to keep taking care of our people. That was our founder's philosophy 30 years ago," he says. "At the same time, we have to keep looking for new markets, but only if we can maintain what makes us special.
"That's very challenging because we have grown a lot in the past year. When I see our ecommerce operation and global sales volume exploding as they have recently, it makes me very happy, but also very concerned that we must maintain our company values and philosophy."
"We've seen the power and success that happens when people discover themselves."
Everything that OMNILIFE distributes is manufactured in two huge plants in Mexico and Colombia, but the recent growth means a third facility, most likely in the US, will need to open to keep up with demand. "We're planning to expand in the US and that will propel us to a whole new spectrum of capabilities," Amaury suggests. "It'll be an important market because of the Hispanic community there that can benefit from the OMNILIFE philosophy."
However, the COVID-19 crisis meant that Amaury was suddenly troubleshooting disruption to supply chains and distribution channels. "We have more than 2,000 products in our inventory and, within those, we have plenty of vitamins and supplements that we get from all over the world," he says. "Over the past year, we've realized how fragile the world is. If just one raw material is scarce then it affects us in a big way because we have to maintain the high quality of our supplements. So all our suppliers are very important. We even have some that we've been working with for almost 30 years now.
"The world has changed and will never go back to how it was, but in addition to challenging environments, it has brought many positive things. One thing that has been positive for OMNILIFE is the pandemic pushed a lot of people in our company to take a big leap and use the digital platforms and tools we'd designed for them to enhance their business."
With the onset of the pandemic, Amaury's first priority was the safety of his advocate armies, which involved making sure his senior leaders were on the ground, listening to their needs and concerns. "My father taught me many of the core values that still guide me. So when there is a crisis or uncertainty, more than anything we must maintain our humanity," he shares.
"The companies that are going to survive and continue growing in the next few years, whatever crisis might come, are those that care about people. People are going to look to companies that have these values."
Keeping It Local
Amaury is President of Mexican First Division soccer club, CD Guadalajara, the country's most supported team with 40 million fans. It's the only club in the league that refuses to sign foreign players, preferring instead to nurture local talent. It was the launching pad for international stars including former Manchester United player Javier 'Chicharito' Hernández and PSV Eindhoven's Carlos Salcido.