Africa's rich history, majestic wildlife, stunning natural landscapes and diverse cultures make it a destination unlike any other.
The continent is home to some of the world's most vibrant cities, ancient landmarks and spectacular fauna – all of which offer visitors the chance to explore a world of wonders.
With a vast range of experiences on offer, from trekking through mountains to lounging on pristine beaches, there's no shortage of adventures to be had in Africa.
So whether you're seeking culture, relaxation or an escapade, you'll be left with memories that will last a lifetime.
We've rounded up five of the best luxury hotels and lodges opening on the African continent in 2023.
---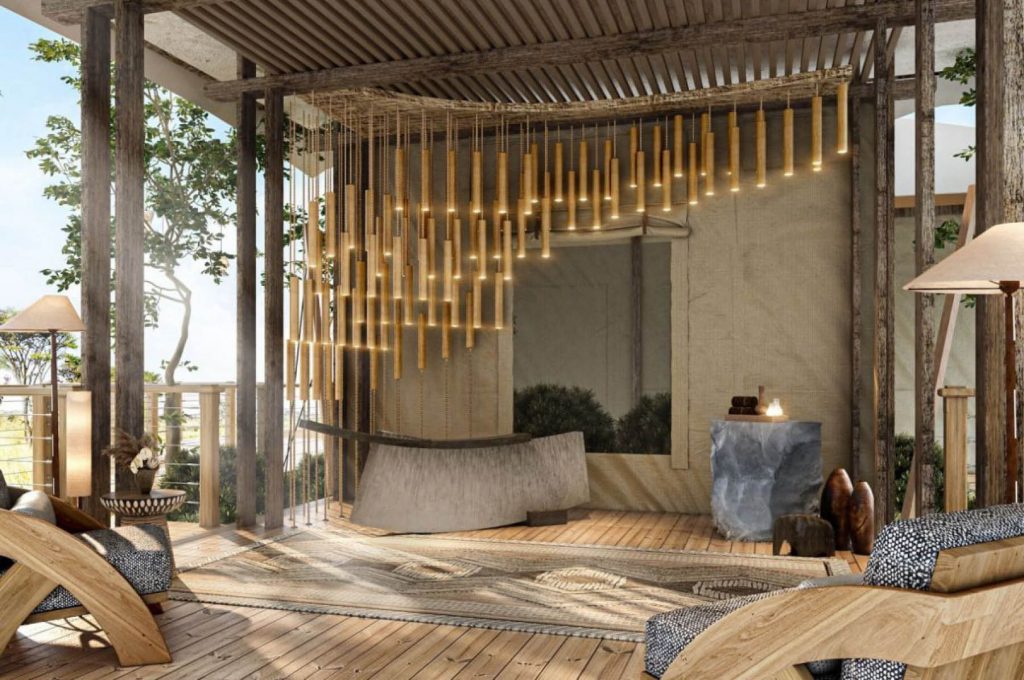 1. JW Marriott Masai Mara Lodge
Kenya
Located in the heart of Masai Mara, one of Kenya's most breathtaking wildlife reserves, JW Marriott Masai Mara Lodge promises a once-in-a-lifetime experience.
The luxurious haven is surrounded by rolling hills, vast savannas and an abundance of wildlife, ensuring that guests will see some of Africa's most iconic animals up close.
The lodge itself is a sight to behold. Built using local materials and techniques, it seamlessly blends into the landscape while still providing luxury modern amenities.
Plan a safari, book a spa treatment, arrange a romantic dinner under the stars or look forward to an evening watching traditional Masai dance performances.
---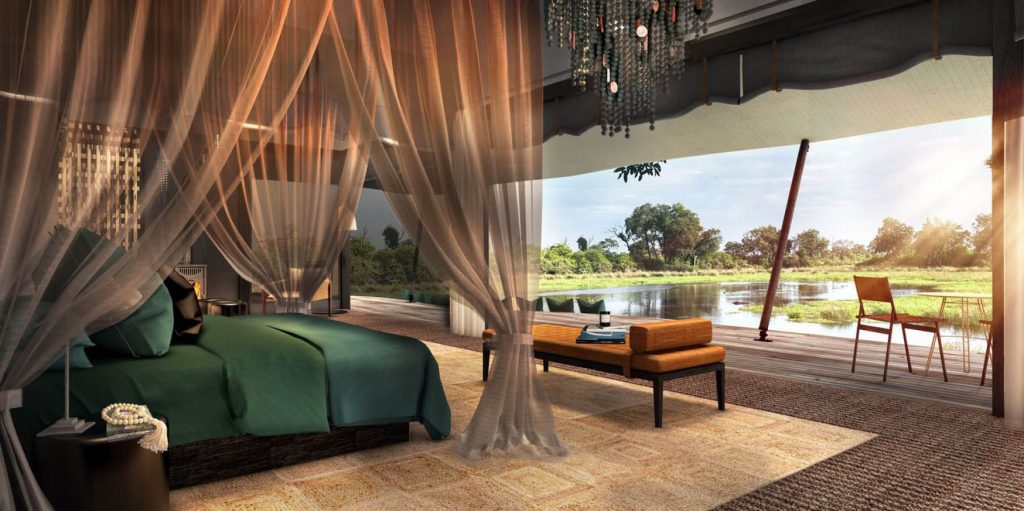 2. North Island Okavango
Botswana
North Island Okavango is an intimate and exclusive camp, housing only three spacious tents. Set on raised wooden platforms, each tent offers glorious views of a hippo-filled lagoon. Or take a dip in the private plunge pool before relaxing on the sunken sundeck and enjoy the view of the wildlife.
With so few people in the camp at one time, guests will have the opportunity to explore the Okavango Delta and see its incredible wildlife up close – whether that's on a game drive, walking safari or mokoro (canoe) ride through the waterways.
The intimate setting also promises a more personalized wildlife experience, tailored to the interests and preferences of individual guests.
Other activities to look forward to include hot air balloon and helicopter flights, local community visits and meeting conservation partners.
---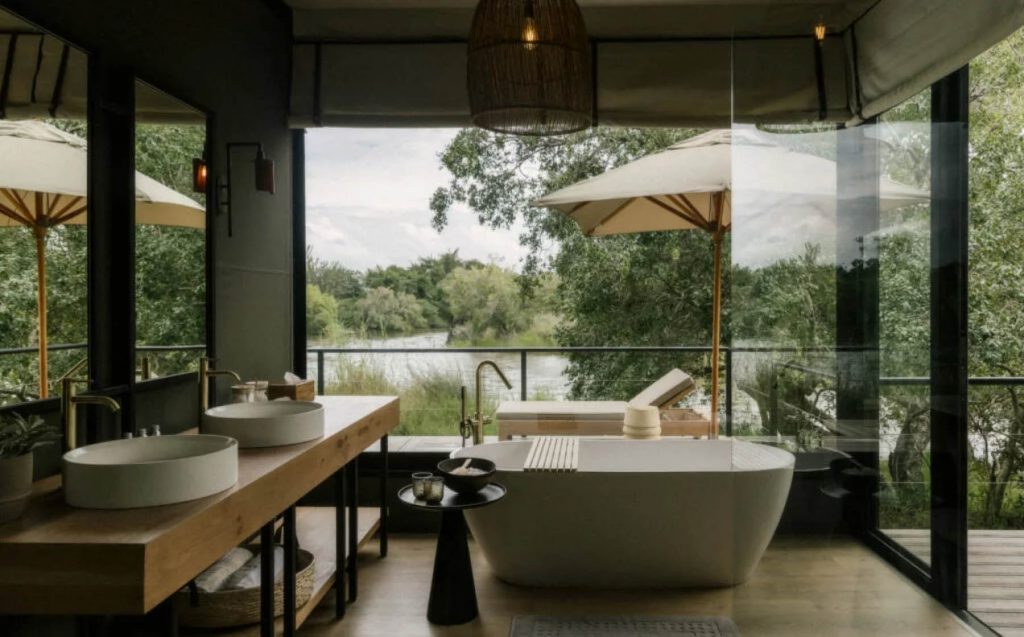 3. Zambezi Sands River Lodge
Zimbabwe
One of the main draws of Zambezi Sands River Lodge is its prime location on the banks of the Zambezi River in the heart of Zambezi National Park, known for its incredible biodiversity and wildlife, including elephants, lions, leopards and a variety of bird species.
The luxury accommodation will comprise just 10 tented suites, each of which has been designed to blend seamlessly into the natural environment while providing a high level of comfort and privacy.
The tents will feature spacious living areas, private plunge pools and stunning views of the river and surrounding landscape.
It goes without saying that you'll also have access to a range of world-class amenities, including a spa, gym and gourmet meals.
The lodge is being developed by African Bush Camps, a company with a reputation for providing exceptional service and personalized attention to its guests.
Expect to receive the same level of care that has made African Bush Camps one of the most respected safari operators in Africa.
Zambezi Sands is also committed to sustainable tourism practices, with the lodge being designed to have minimal impact on the surrounding environment.
Guests will also learn about the park's conservation efforts and how they can support them.
---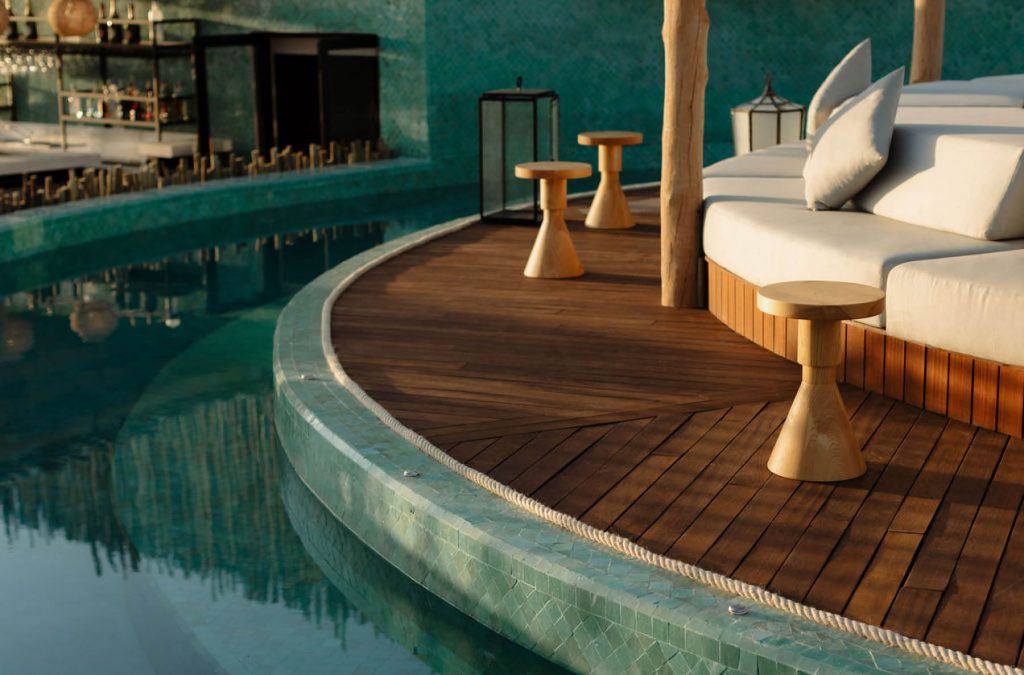 4. Nobu Hotel Marrakech
Morocco
A luxury property set to open in the vibrant city of Marrakech, Nobu offers sweeping views of the surrounding Atlas Mountains.
Located in a city steeped in rich history and culture, the luxury hotel will provide its guests the opportunity to experience a true Moroccan adventure.
Whether it's exploring the bustling markets, visiting the historical landmarks, sampling the delicious food or immersing yourself in the vibrant nightlife, there'll be no shortage of activities to indulge in while you're here.
The hotel features more than 70 rooms and suites that blend modern and minimalist design with traditional Moroccan elements.
You can enjoy an array of amenities such as a fitness center and gourmet dining options that showcase the best of the local cuisine.
Nobu Hotel's rooftop bar and restaurant offer stunning views of the city and surrounding mountains, along with a unique and unforgettable dining experience with a focus on Japanese and Moroccan fusion cuisine.
The destination makes for an ideal choice for those seeking luxury and adventure in one of the most culturally rich cities across the globe.
With its prime location, unparalleled amenities and commitment to sustainability, Nobu Hotel is sure to provide a memorable experience.
---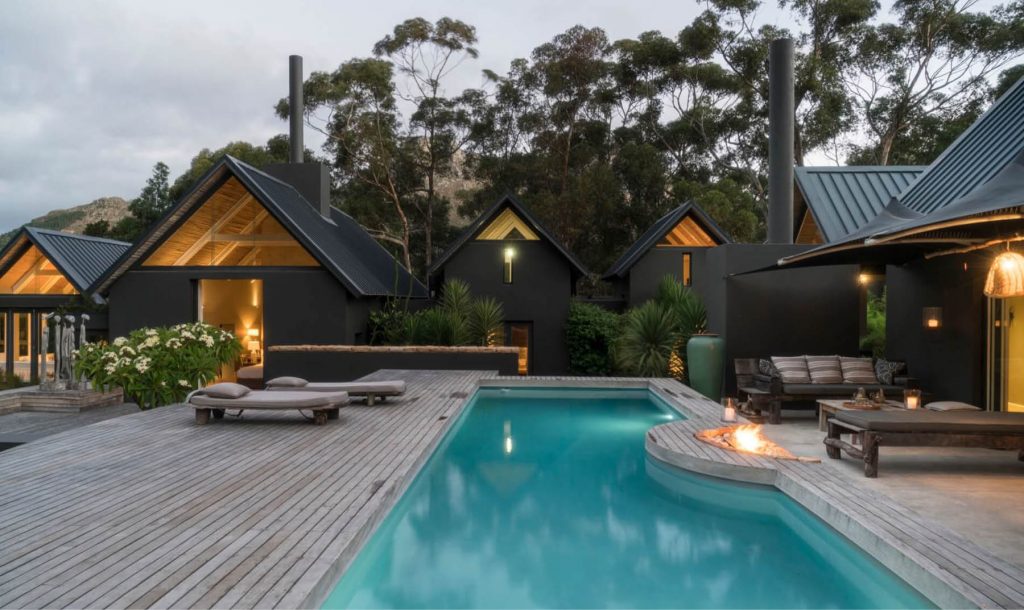 5. Future Found Sanctuary
South Africa
Future Found Sanctuary is built on the principles of sustainable living, and every detail of the property has been thoughtfully designed to ensure minimal waste and maximum eco-friendliness.
Made using sustainable materials such as recycled steel, the property's commitment to sustainability extends to its culinary offerings.
The focus is on locally sourced ingredients and a farm-to-table approach that ensures fresh and healthy options reduce the carbon footprint of the luxury hotel's food supply chain.
But that's not all.
Cape Town is known for its natural beauty, rich cultural heritage and world-class cuisine, making it a popular destination for travelers from all over the world.
With easy access to local attractions and activities including hiking, surfing and wine tasting, the guests at Future Found Sanctuary can immerse themselves in Cape Town culture.
Apart from that, the luxury hotel provides a range of wellness amenities. With everything from a state-of-the-art fitness center to a spa with a huge selection of holistic treatments, you'll be able to rejuvenate and relax in a serene and nurturing environment.