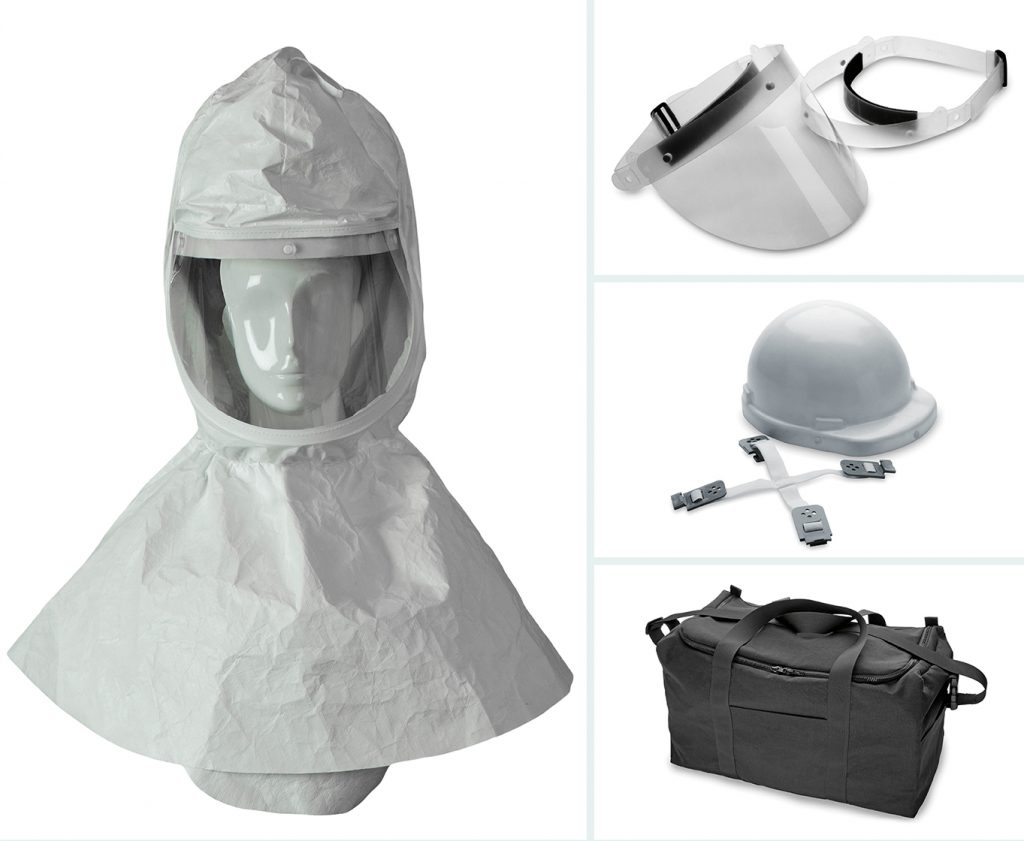 As a strategic supplier to Airboss, WOW quickly ramped up production to supply Airboss, frontline workers and US Government Agencies with critical PPE during the COVID-19 pandemic. WOW manufactured more than one million lifesaving PAPR hood units for AirBoss, increasing production capacity 1200% within a three-month period.
"Drawing on our experience from past pandemics such as SARS, H1N1 and Ebola, WOW was able to scale quickly and respond to the global PPE demand increase in record time. The initial surge of PPE demand created a challenge on multiple fronts, which we were well prepared to handle. Our mission at WOW has always been to protect workers and save lives," explains CEO Michael Goldberg.
As medical-grade raw materials became scarce, there was a global shortage of non-woven fabrics essential in PPE manufacturing. WOW relied heavily on its longstanding relationships with US-based raw material suppliers to ensure consistent sources of supply, enabling continuous deliveries to AirBoss.
"Many firms are dependent on international supply chains to reduce costs. While WOW does maintain a vast international network of supplier partners, we have historically kept an overwhelmingly US-based supply chain. This was a tremendous advantage during the pandemic," says Josh Goldberg, Vice President, Supply Chain. "With the whole world on pause we were able to continue operations thanks to decades of strong domestic supplier relationships, bucking the major trend of sourcing offshore."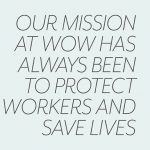 With state-of-the-art equipment and a team with 40-plus years of experience at their Los Angeles based facilities, WOW is known for their "right the first time" approach to quality, on-time delivery and ability to scale at a moment's notice.
WOW specializes in high quality, private label sewing and contract manufacturing while serving a wide range of industries including aviation, occupational health and safety, pharmaceuticals, clean rooms and defense.
WOW's team has an extensive knowledge of fabrics and materials, which allows it to develop private label products from initial concept to large-scale production. With expertise in heat-sealing and taped seams, die-cutting, radio frequency bonding and contract sewing, WOW manufactures a wide range of products that require complicated, detail-oriented construction techniques that meet rigorous safety standards. WOW is licensed to source DuPont™ materials such as Tychem® and Tyvek®, making WOW an important resource to AirBoss and clients around the globe.
Whether you are a startup or an established brand looking to fill your production capacity in PPE or other sewn soft goods, WOW stands ready to meet your future manufacturing needs.