The construction industry is progressing at a rapid pace and it's now looking to be supported by fully integrated manufacturers who can offer a wide range of solutions and systems for the building and housing industry while also maintaining top-notch quality.
With almost five decades of business behind them, Technical Supplies and Services Co (TSSC) has been reshaping the industry by continually strengthening its design, engineering and manufacturing facilities. It has pushed itself to the frontier of the building systems and housing industry while also maintaining a strong foothold in global cold chain systems.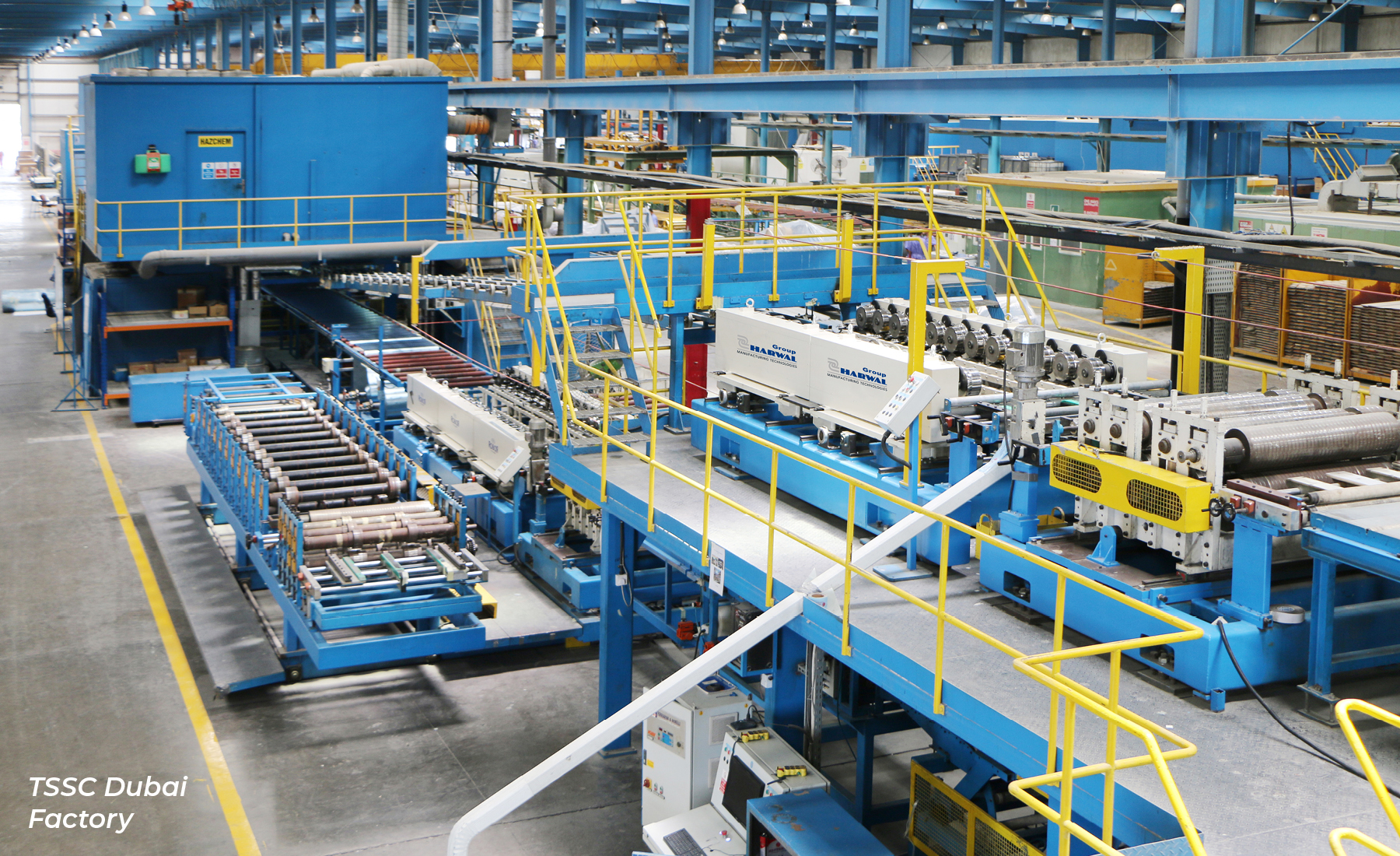 TSSC, a member of Harwal Group, is one of the largest fully-integrated building material manufacturer and refrigeration solutions providers in the Gulf Cooperation Council (GCC) with an annual conversion capacity of over 100,000 tonnes of metal and 200,000 tonnes of polymers. Headquartered in the United Arab Emirates (UAE), the company is currently the largest producer of insulated panels in the GCC region with an annual production capacity of over 10 million square metres of sandwich panels and over three million square metres of lightweight concrete wall panels. TSSC offers products and services across a broad and comprehensive market range, including building envelopes and advanced building, housing, as well as cold chain systems across the entire Middle East and Africa region, through its facilities in the UAE, Saudi Arabia and Russia.
TSSC provides complete customer solutions through its seamless integration of manufacturing capabilities and capacities, which has enabled the company to position itself as a turnkey provider of factory manufactured buildings and homes. The products and market segments that TSSC covers include (but are not limited to):
Advanced Complete Building Systems: PEB Steel and Cold Rolled Steel Structures, Purlins, Decking, Steel Galvanising, Building Envelopes comprising of Insulated Wall and Roof Cladding, Standing Seam Systems, GRP & Polycarbonate Skylights, Internal and External Light Weight Concrete Walls, Curtain Walls, Aluminium and Glass Facades.
Manufactured Housing Systems: Factory Manufactured Built-On-Site Systems ("BOSS" Homes) & Prefab, Flat Pack and Volumetric Housing Systems.
Cold Chain Systems: Cold Stores, Walk-in Cold Rooms, Refrigerated Vehicles, Display Chillers, Freezers and Water Coolers.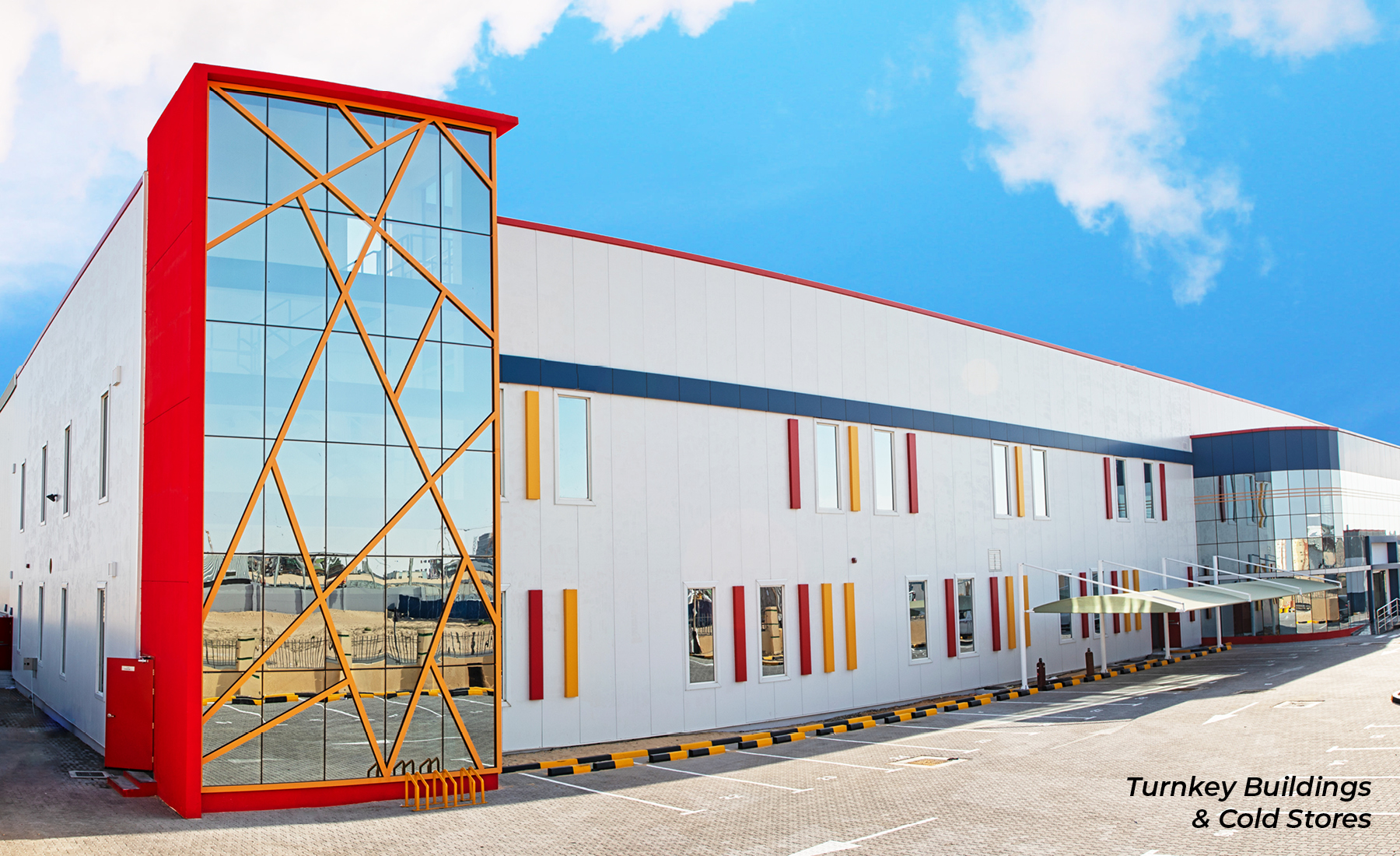 Right from its humble beginnings, TSSC has achieved global heights of success in terms of market shares and production capacity. The CEO of TSCC Group, A. P. Dellapenna, has witnessed the company grow its project portfolio across industrial, commercial and residential sectors; from small warehouses, walk-in cold rooms and single-storey buildings to large distribution centres and sports arenas, refrigerated warehouses with sustainable refrigeration and multi-storey accommodation units and hotels. TSCC has been a supplier to various major projects across the Middle East, East Africa, West Africa and the Indian Subcontinent for companies such as Al Marai Dairy, Agility Logistics, Amana Contracting, Al Baraka Farms, Landmark Group, McDonald's, Mabani Steel, Spinneys, MasterBaker, Shapoorji Pallonji, Meraas, Al Futtaim Carrillion, EMAAR, Mai Dubai, Dubai Properties, Mars, Khalifa Industrial Zone, Wade Adams, Carrefour, Abu Dhabi National Oil Company and PETRONAS, to name a few.
Adding to its recent portfolio is the factory expansion for Kitex Garments in India, which currently includes eight production and utility buildings, totalling a built-up area of 170,000 square metres, which is expected to grow over the years. The project also includes staff accommodation totalling 29 turnkey buildings. TSSC has long been a valued partner in India and is proud to be associated with Kitex Garments in this mega project.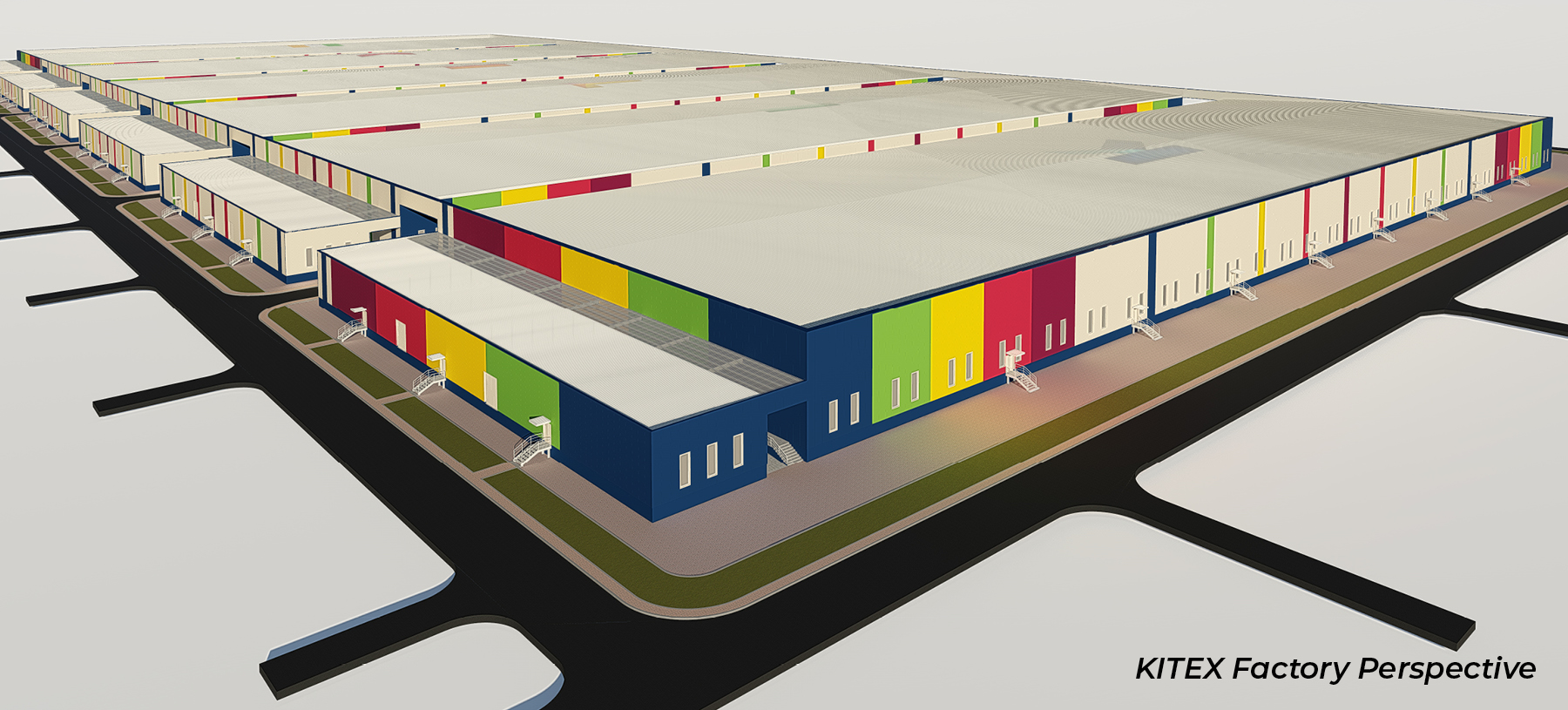 TSSC products and systems are certified by various international and regional independent certifications bodies such as Factory Mutual, Thomas Bell Wright and InterTek. The well-equipped and well-versed in-house quality control laboratories and technicians ensure that the products meet, or rather exceed, regional industry standards regulated by government quality control bodies such as Civil Defense UAE and Dubai Municipality.
Given its number of years in business, constant innovation and unmatched quality of building systems, insulation products and services, TSSC has become a leading brand in the construction sector. Owing to its top-level performance in the Middle East, the company has been the recipient of several accolades over the years, including the Climate Control Awards, MEA Awards for Best Insulation Company – Middle East Markets, Best Factory Performance Award for Thermal Insulation – Dubai Central Laboratories, and others by leading organisations in the UAE. Moreover, successful associations with some of the leading global companies like Bayer, BASF, ArcerlorMittal, UIS and Covestro, serve as a testament to TSSC's expertise in the field of building solutions, housing and cold chain industry.