Does a Fortune 500 financial services corporation want to spend time and resources on IT challenges? Should your healthcare insurance company dedicate dollars and hours toward quality assurance testing? Wouldn't their time and talent be better focused on their unique businesses rather than IT fixes and upgrades?
With headquarters in Detroit, Michigan and offices across the world, Strategic Staffing Solutions (S3) has the talent, leadership and global footprint to solve your next big IT challenge. Our more than 30 years of experience, global presence and financial strength, enable us to deliver creative solutions with agility, flexibility and speed to market that other firms cannot. And our flat corporate structure gives our customers access to C-level expertise and enables us to quickly deliver creative managed services that truly resolve your IT challenges.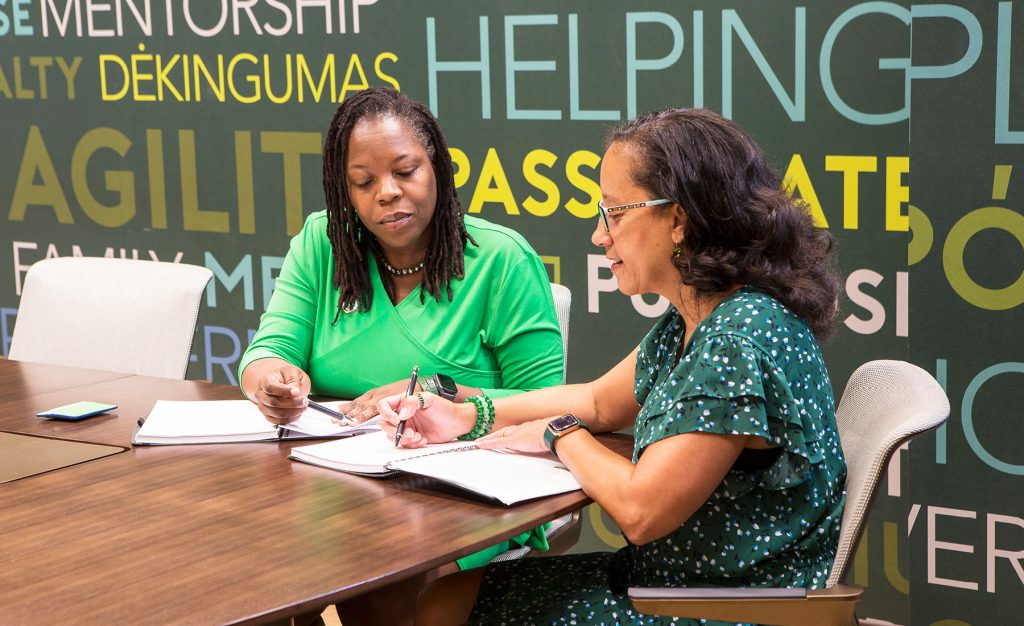 Simply stated, S3 can manage your IT projects from Detroit, Lithuania, London and anywhere in between. With our flexible global reach and resources, we can keep your project moving forward through different time zones.
And like USAA, S3 strongly believes in the tangible and intangible skills that active-duty, veterans and military family members bring to companies around the world. For decades, S3 has been a champion of hiring and placing veterans and military family members into a wide variety of industries. The mission-focus, adaptability and global mindset of today's armed forces make them some of the most valuable talent a company can find.
S3 has had international operations, headquartered in Vilnius, Lithuania, since 1999, with offices in Latvia and the United Kingdom for more than a decade. S3 provides services to customers in more than 14 countries in Europe, as well as Turkey, Costa Rica and Canada. Strategic Staffing Solutions International (S3I), in Lithuania, now employs more than 200 resources providing services to customers based around the globe and S3I has placed more than 6,000 professionals in new jobs in Europe.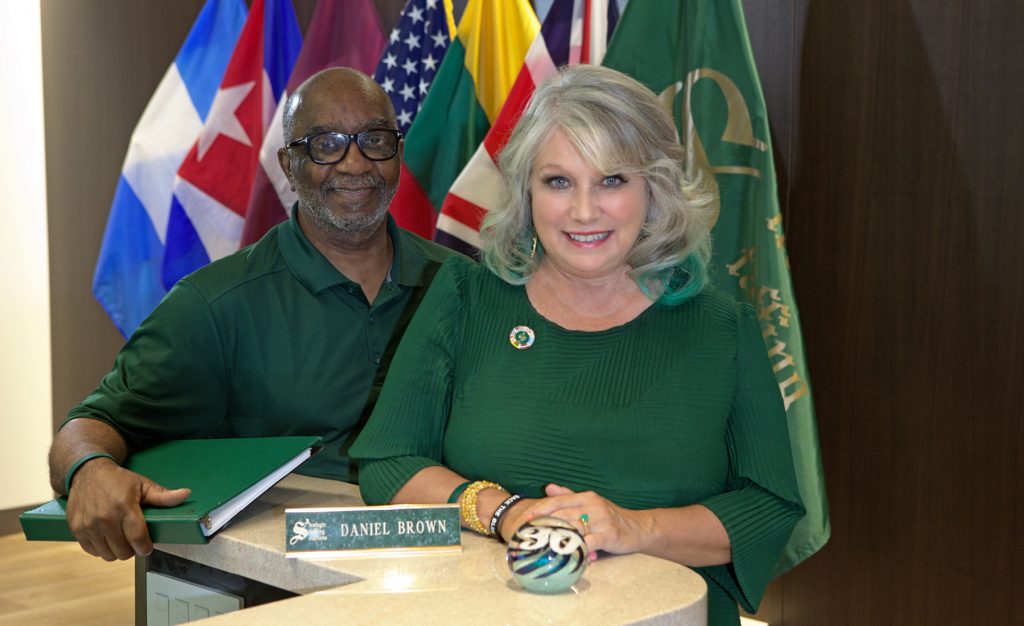 More recently, S3 has just opened new offices in Poland and Argentina, and will begin providing services to customers in new locations, including Singapore, the Philippines and Australia, by the end of 2022. The international expansion includes offering staff augmentation, IT solutions and operations support from 23 countries. These investments in Europe, Asia and Latin America will support customers' strategic business requirements in the energy and utilities, oil, healthcare, finance and insurance industries.
"We've always prioritized responding to our customers' needs – and those needs are increasingly global," Cindy Pasky, S3 founder and CEO said. "Opening these new markets demonstrates our commitment to continually developing and identifying solutions for customers when and wherever they need us. For example, S3 has been providing testing as a service in partnership with its Customer's IT Testing Office, including 150 testing resources through its offices in Lithuania. Services include end-to-end testing activities including for systems, integration, UAT, regression, production support/validation and other functions. Application areas include customer contact systems, digital experience/web portal, informatics, vendor interfaces, claims/ITS and ERP systems.
S3's services include:
Staff Augmentation
IT
Digital
Clinical / Allied
Professional Services
Engineering
Administrative
Customer Service
Creative / Marketing
Direct Hire Recruiting & RPO Services
Retained Executive Search
All Job Categories
Managed Services
Managed Service Programs (MSP & VMS)
Diversity Management and Governance
Payrolling Services
CCWP Training & Certification
Outsourced Solutions
Digital Transformation
Cloud Migration Services
SAP Managed Services
Software Testing Managed Services (Automated and Manual)
Software Development
Automation
Application & Infrastructure Support
Service Desk
Legacy Managed Services
Project Management/PMO Service
Tailored Managed Services
If you're thinking of adding staffing and managed services to your workforce strategy, visit www.strategicstaff.com for more information. And learn more about our military veterans hiring program here.