Import
RSG, with its vast rapport in the chemical industry, can provide swift entry to its overseas business associates by:
Providing up

–

to

–

date market intelligence
Introduc

ing

the product and market development
Providing expertise in import procedures and duty structure
Extending credit and finance to promote sales to actual users
Provid

ing

after

–

sales services to strengthen and improve the company's image
Forecasting demand

and

pricing

b

ehavior
Providing information on competitors

'

activity
We at RSG consider ourselves as an extension of the marketing arm of our principles.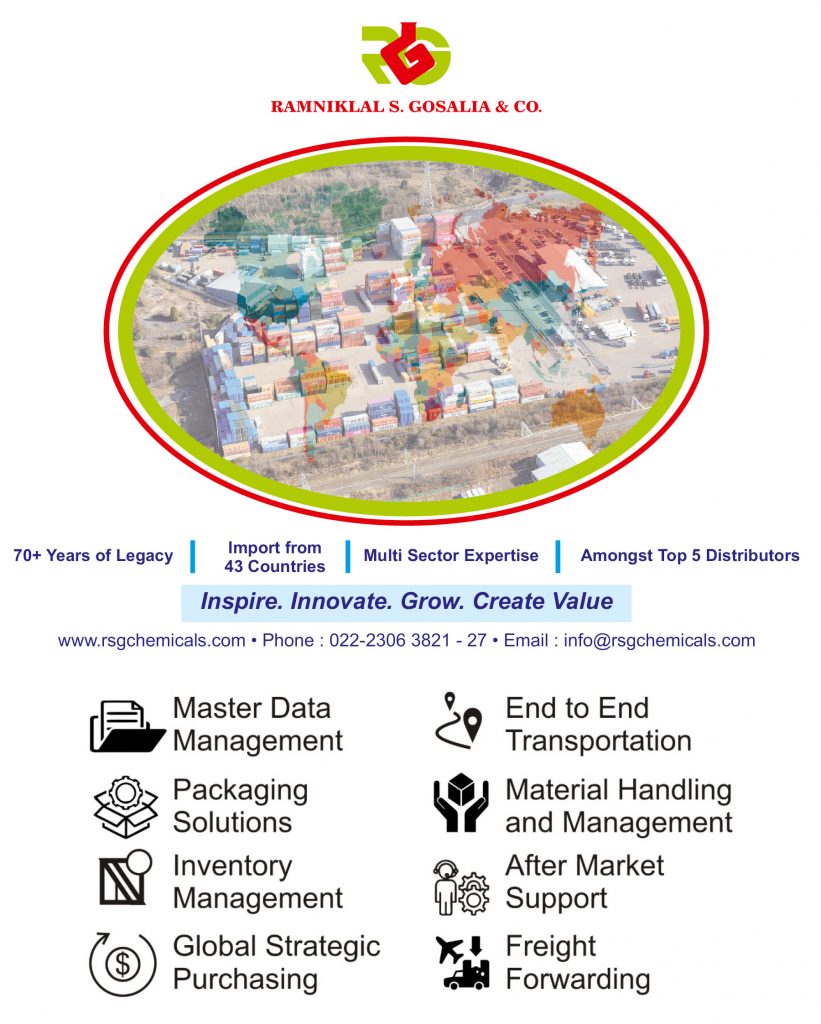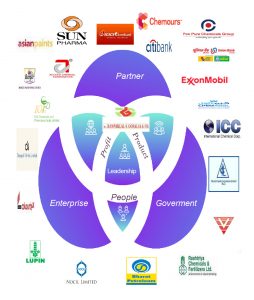 Exports
Your sourcing partner in India
The major concerns regarding sourcing from India are:
Selecting from among a multitude of suppliers
Achievement of agreed performance standards
Managing within the Indian

e

nvironment
With its seven decades of presence in the Indian chemical industry, RSG has sufficient expertise to address these issues.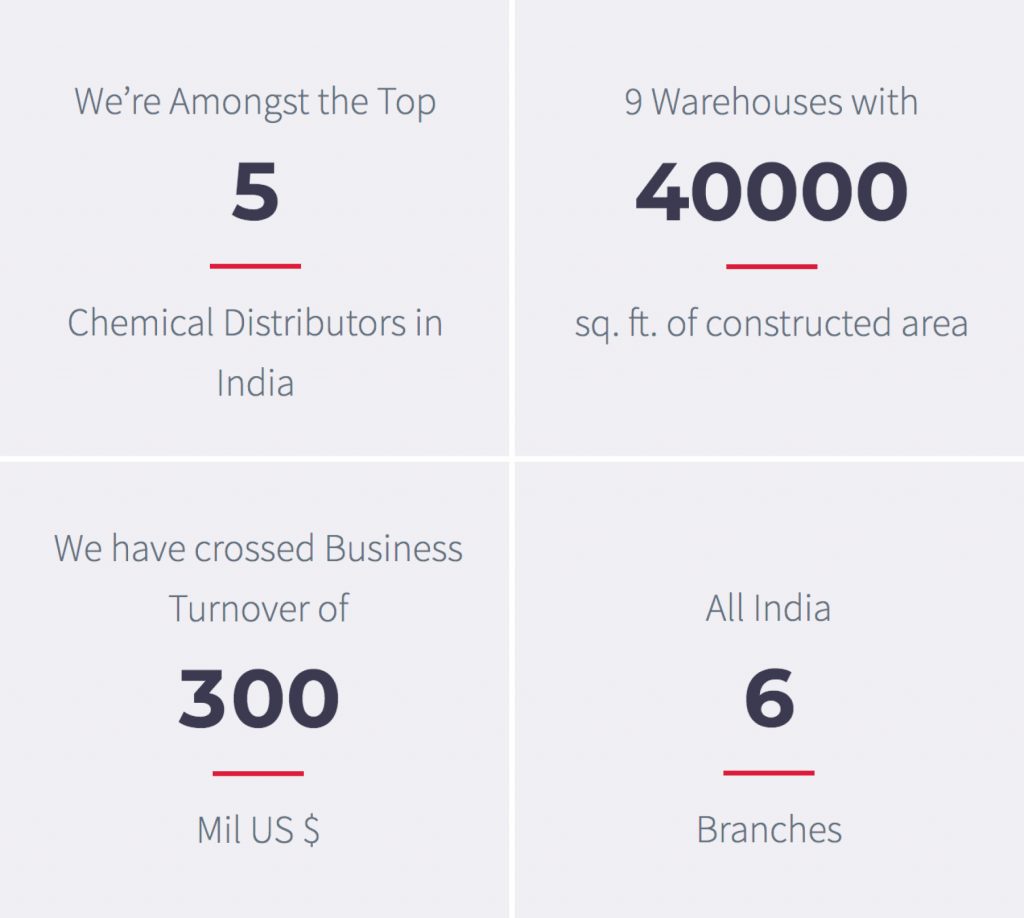 Role
Identification of reliable suppliers
Establishing product standards
Commercial negotiations
Monitoring of procurement, production, packaging and delivery schedules
Quality

a

ssurance
Support systems and documentation


Mission and Vision Statement
To be the leading chemical distributor locally and globally by providing best–in-class, quality services and building strong relationships with our partners while upholding our core values.
RSG is among India's leading

c

hemical

i

mporters

and

d

istributor

s

Our goal is to create

a c

ompetitive advantage for actual users by providing new

and

improved

solutions, products

and

services
We have been in the chemical field since 1947 from modest beginnings

until

today, where we have an annual turnover of

greater than

US$250

millio

n
We distribute approx

imately

200 specialty chemicals to 3,000+ reputed customers which include

m

ultinational

and

g

overnment

s

ector

c

ompanies
Business Strength: Building partner ecosystems, customer  engagement and  the distribution of established products in a global market with a focus on India, the Middle East and Africa, while successfully maintaining brand profitability and growth.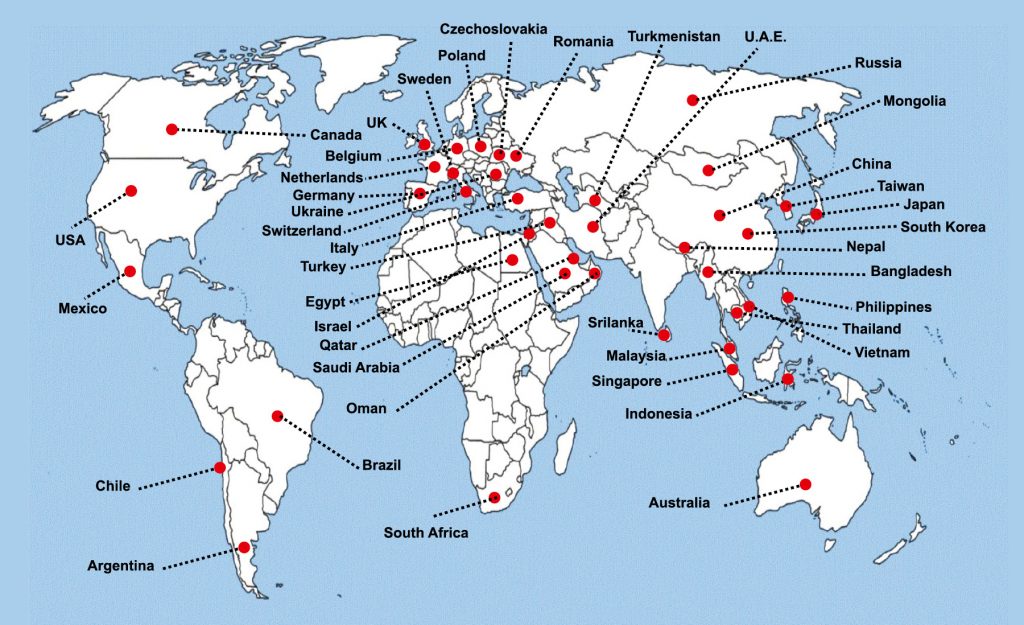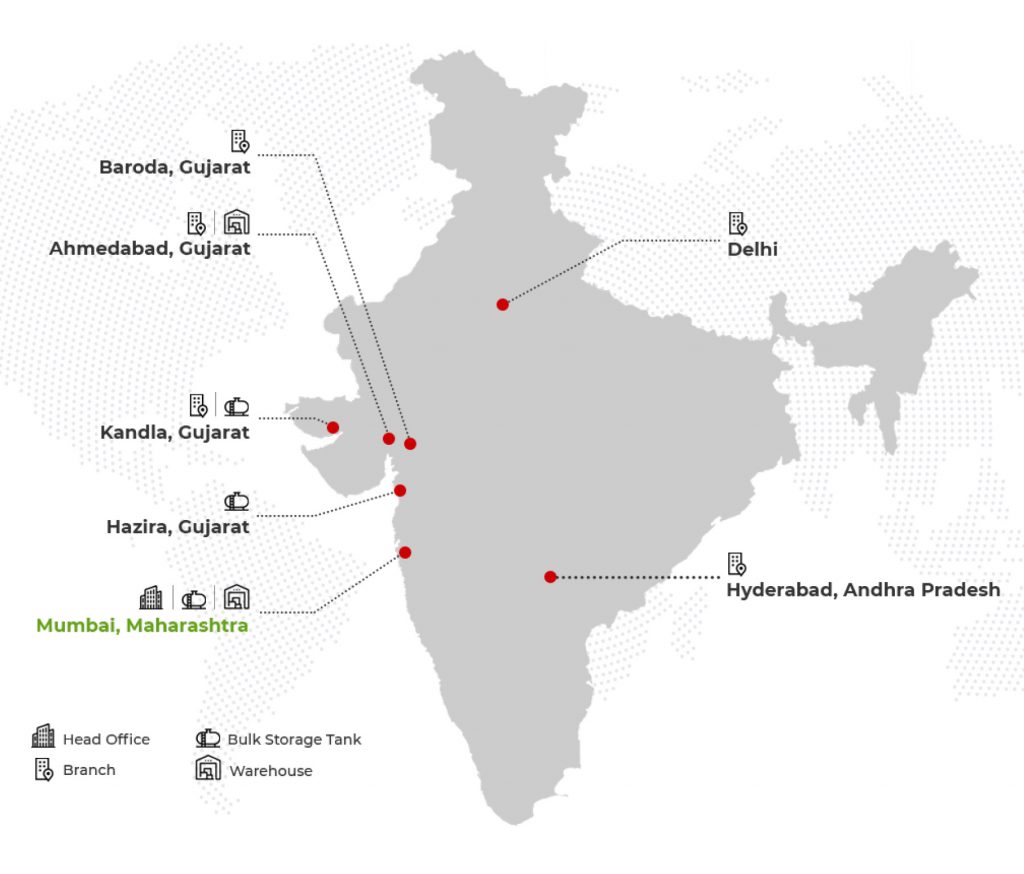 IN INDIA: Mumbai, Tarapur, Taloja, Rasayani, Pune, Palghar, Vapi, Daman, Silvassa, Bulsar, Madurai, Chandigarh, Gurgaon, Trivomalum, Firozabad, Ajmer, Sangli, Mangalore, Udaipur, Delhi, Banglore, Hyderabad, Ahmedabad, Chennai Kolkata, Surat, Jaipur, Lucknow, Kanpur, Raipur, Hubli, Aligarh, Amravati, Jamnagar, Belgaum, Ahmednagar, Indore, Bhopal, Viz, Vadodara, Ghaziabad, Ludhiana, Agra, Faridabad, Meerut, Rajkot, Kota, Bareilly, Jallander, Yeot, Bhavnagar, Ullasnagar, Malegum, Vasal, Varanasi, Aurangabad, Amritsar, Allahabad, Ranchi, Coimbatore, Jabalpur, Vijaywadi, Jodhpur, Grauhan, Moradabad, Salem, Noels, Nanded, Nellore, Sholapur, Jalgao.
70+ years of Legacy | Import from 43 Countries | Multi–Sector Expertise | Among Top 5 Distributors
www.rsgchemicals.com | Phone: 022-2306 3821 – 27 | Email: [email protected]