Since its founding in 2018, PARC Engineering has grown from strength to strength to become a leading player in the provision of diversified engineering services across the Australian resources, energy, and infrastructure sectors.
Starting from humble beginnings in Perth, Western Australia, this two-person engineering and labor hire operation working out of an aircraft hangar in Jandakot airport saw enormous growth over the years, enabling their eventual expansion. Fast-forward to today, PARC has evolved to become a highly diversified engineering outfit of over 300 full-time staff and contractors providing full project lifecycle solutions for its clients.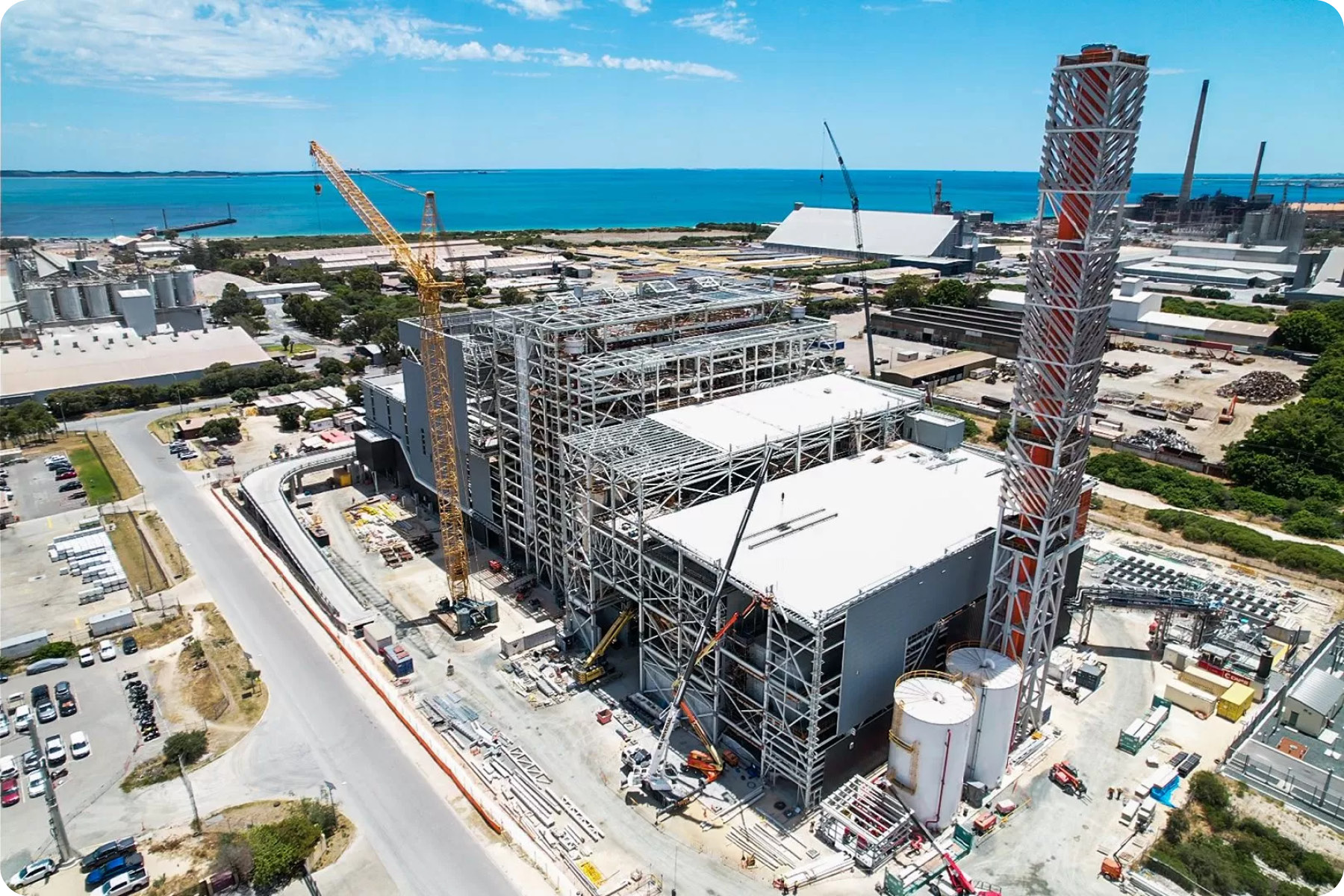 In 2019, the turn in the commodity cycle was a key driver for PARC to diversify from its reliance on iron ore into other commodities such as lithium. Today, the business now has over 130 full-time employees working on Lithium projects across Australia. In 2020, PARC embarked on a strategy to further diversify the business with a major expansion into public infrastructure. This culminated in the award of three lump sum packages on the METRONET TCL Project, Bunbury Outer Ring Road, and the METRONET Bayswater Station Upgrade. PARC's infrastructure division now makes up a significant proportion of its pipeline of ongoing works.
PARC Engineering has now gained extensive experience working on some of Australia's most iconic projects and the company's financial strength now supports its future aspirations allowing it to continue to bid for and deliver major projects Australia-wide.
INDUSTRIES PARC SERVES
PARC's vertically integrated suite of capabilities positions the business to offer clients value across the full project lifecycle:
Engineering, design and project management
Civil and Concrete Works
Structural Mechanical Piping works
Electrical, Instrumentation and Controls
Construction services
Solar energy installations and project services
Commissioning and decommissioning services
---
PARC Engineering offers the above services across three major industry sectors: Minerals and Resources, New Energy & Infrastructure.

PARC's extensive expertise, responsiveness and forward-thinking approach help resources companies navigate challenging market conditions. PARC provides solutions right across the mine project lifecycle by responsibly enabling resources companies to provide the metals, minerals and natural resources needed for a better, more sustainable future.

New forms of energy are crucial to completing the transition to a sustainable energy future. PARC Engineering understands this and supports clients on their journey as they transition from traditional forms of energy to new alternatives, from lithium projects that power mobile phones and electric vehicles, right through to completely renewable energies, including hydrogen and waste to energy facilities.

To deliver road, rail, energy and resources projects successfully, PARC supports client project needs through its highly experienced infrastructure division. Operating as a vertically integrated business across heavy industries, PARC's infrastructure capability runs deeper than a one-dimensional, transactional contract, as the business can manage cross-industry interfaces across the full capability set. PARC prides itself on not just seeing one piece of the puzzle, but rather the whole jigsaw as a clear path to project success.
---
Today, PARC boasts a reputation built on extensive experience gained working on some of Australia's truly iconic industry projects. The business is well-positioned to bid for and deliver high-quality projects of all sizes and complexity levels in 2023 and beyond.