Transportation is the one service that almost every resident of the Garden State uses daily. Our transportation infrastructure helps power New Jersey's economy and improve the quality of life for all residents and those traveling through the state – whether by car, truck, rail, bus, boat, plane, bike, on foot or with mobility assistance.
A safe, reliable and equitable transportation system does more than simply move people and goods – it has the power to build, strengthen and even transform communities.
This belief is the driving force behind New Jersey Department of Transportation (NJDOT) Commissioner Diane Gutierrez-Scaccetti's 'Commitment to Communities' initiative.
"Throughout my tenure at the Department, I have remained focused on ensuring NJDOT is inclusive of all the communities it serves by fostering good relationships, listening and being responsive, and making changes when warranted," says Commissioner Diane Gutierrez-Scaccetti.
"In order for this to happen, every person here, from executive leadership to the men and women who work on our projects every day, must embrace the concept that NJDOT is more than just a department that builds roads and bridges. We are truly a customer service agency."
Commitment to Communities
This service-centered approach to transportation underpins Commissioner Gutierrez-Scaccetti's 'Commitment to Communities' initiative, which began in 2018 as a way to assist local governments in delivering transportation projects that improve safety and quality of life without unduly burdening local property taxpayers.
It has since evolved to define NJDOT as an organization and as an employer.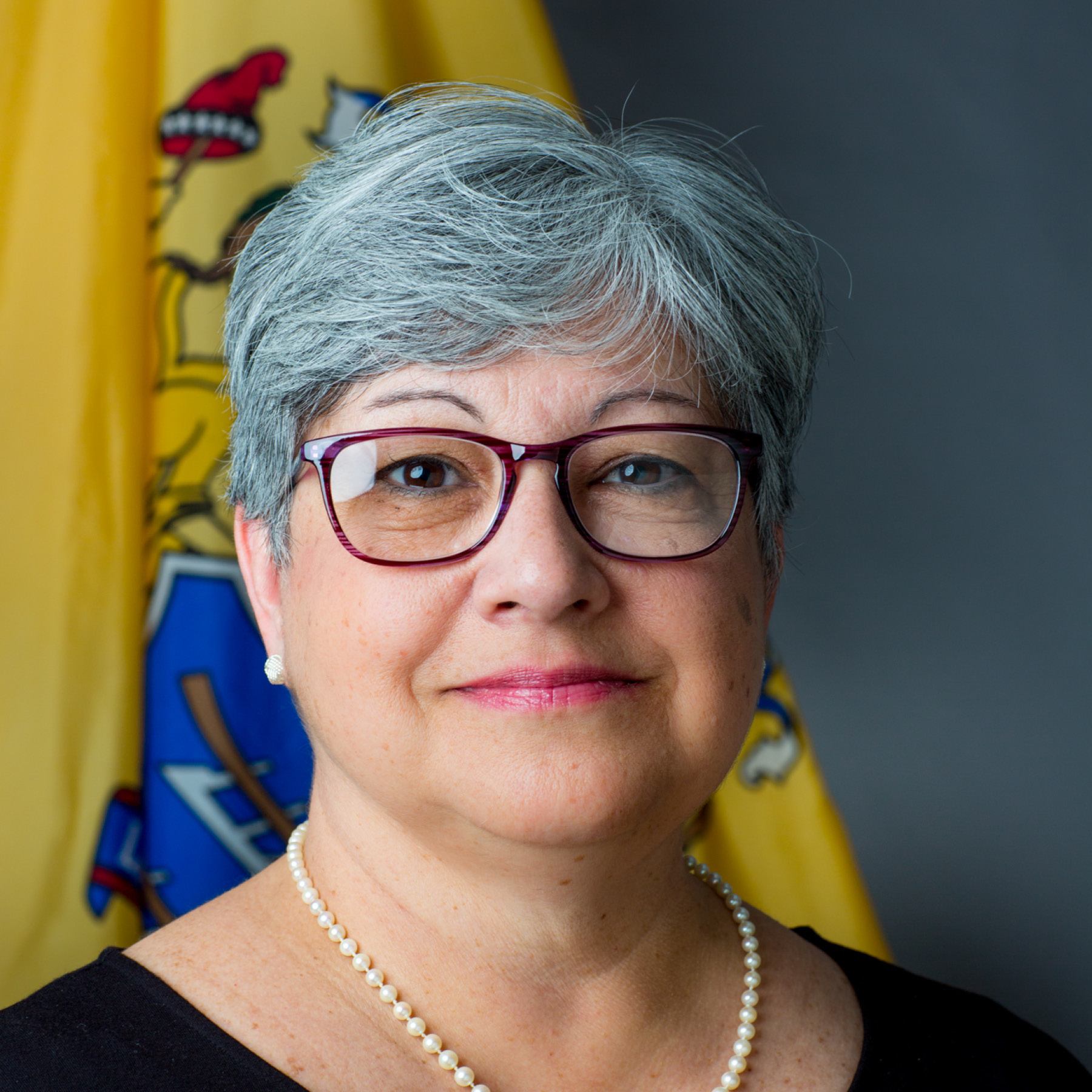 Embodied in this initiative are core values that serve as ideals for how to best serve the users of New Jersey's multimodal transportation system, and act as an outline for how to work together to achieve success. These core values are Inform, Innovate, Collaborate, Empower and Evolve.
With 'Commitment to Communities' as a guiding tenet, NJDOT supports today's critical transportation infrastructure needs while laying the foundation for the next generation of transportation advancements in the State of New Jersey.
Investment in New Jersey's Infrastructure
Under Governor Murphy's leadership, NJDOT has undertaken an historic level of infrastructure investment that provides the foundation for a safe, efficient and equitable transportation system.
Last year, NJDOT invested a total of US$876 million in construction contracts and US$336.5 million for design and inspection work. This year, the Department is on track to invest US$1.1 billion in construction contracts, with an additional US$249.7 million invested in consultant contracts to keep the state's project pipeline moving full speed ahead.
These investments in the state's infrastructure are paying off. Today, 81 percent of New Jersey's roads are in good or fair condition — in 2008, that number was only 47 percent.
The condition of New Jersey's bridges has also improved. Out of the state's 6,787 bridges, 6,348 of them are in good condition. That's 140 more bridges in good condition than when the Murphy Administration came into office.
Recruitment Efforts to Attract the Best and Brightest
To help keep New Jersey's projects on track, NJDOT has been focused on the recruitment of the next generation of transportation professionals, as well as investing in and developing its existing team.
To find the best and the brightest young minds, NJDOT's Talent Acquisition team participates in recruitment and outreach events throughout the year to grow a talented pipeline of candidates that reflect the diversity of New Jersey and the customers we serve each day.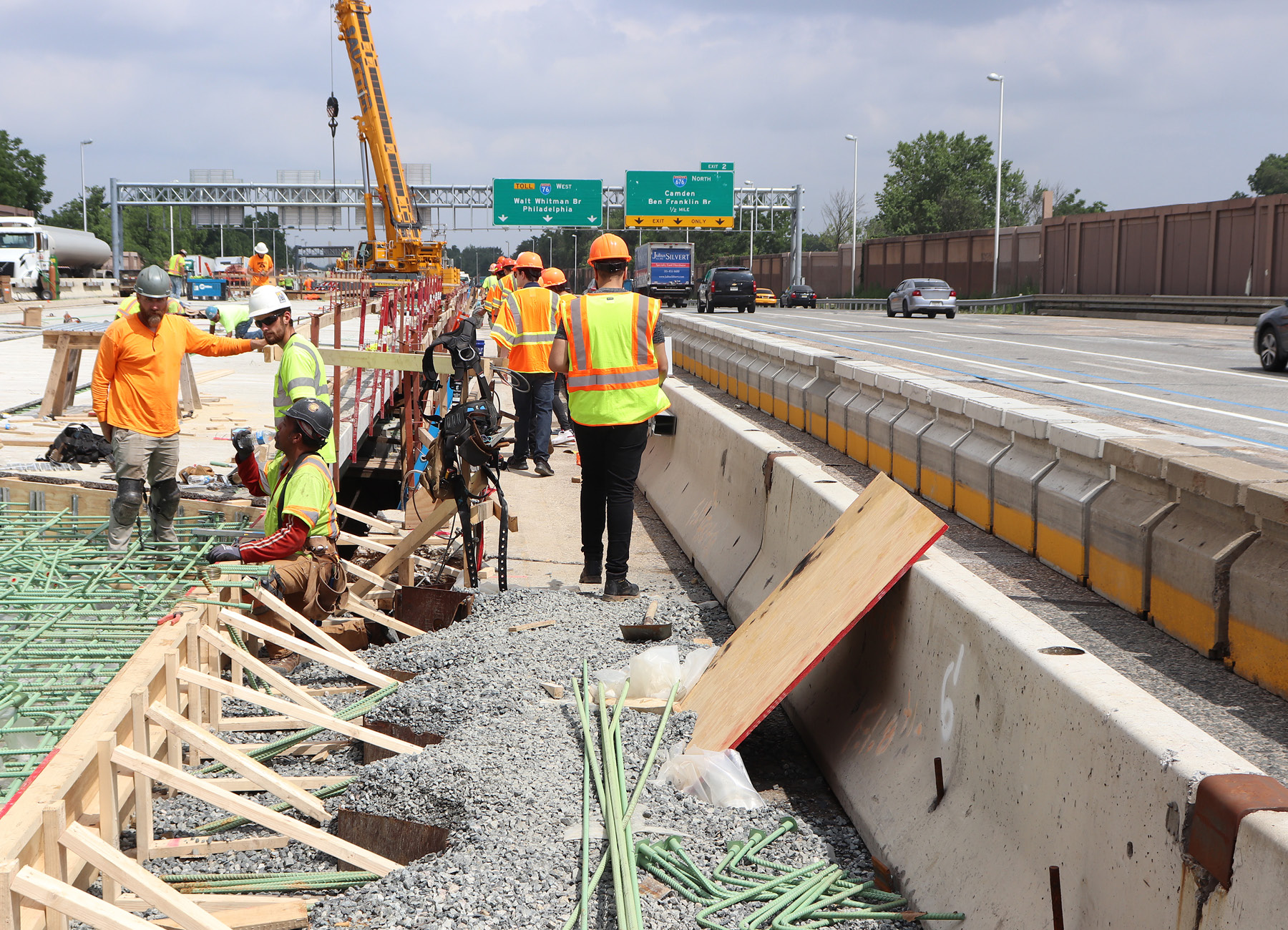 High Standards for Safety
Modern and effective training is the foundation of excellence at NJDOT. The department holds mandatory classes on work zone safety for all maintenance crews. A refresher course is then required every three years to ensure NJDOT employees are equipped with the information they need to create and maintain a safe work zone.
Addressing Climate Change and Sustainability
As extreme weather becomes more commonplace, the transportation industry must consider methods to build resiliency into its projects to ensure infrastructure can withstand whatever Mother Nature throws its way.
NJDOT uses innovative technology to improve the quality of its work, meet the challenges posed by climate change, build resiliency into our projects and reduce our carbon footprint. Tools are actively being developed to inform NJDOT's project design process and enhance maintenance practices to ensure climate change mitigation and resiliency techniques are built into all NJDOT does.
As part of Governor Murphy's ongoing commitment to clean energy, the four state transportation agencies – NJDOT, NJ TRANSIT, South Jersey Transportation Authority and the New Jersey Turnpike Authority – will have converted approximately 40 percent of their light duty fleet to electric or electric plug-in hybrid vehicles by 2025.
All of these initiatives are helping to build a more resilient, equitable and efficient transportation system in New Jersey.
---