Monocrete Construction Philippines, Inc. today has 1,300 employees who make a great difference. These dedicated, hardworking people challenge themselves to deliver the promise of being the most innovative and trusted construction and engineering firm through long-term business relationships with clients. They are continuously looking for ways to improve their contribution and value to the company.
As the company navigates the COVID-19 pandemic, workplace safety and health measures continue to be its top priority to ensure business continuity and sustain productivity levels. No matter what, the company puts a premium on employee growth and development to nurture the leadership and functional capabilities of its people.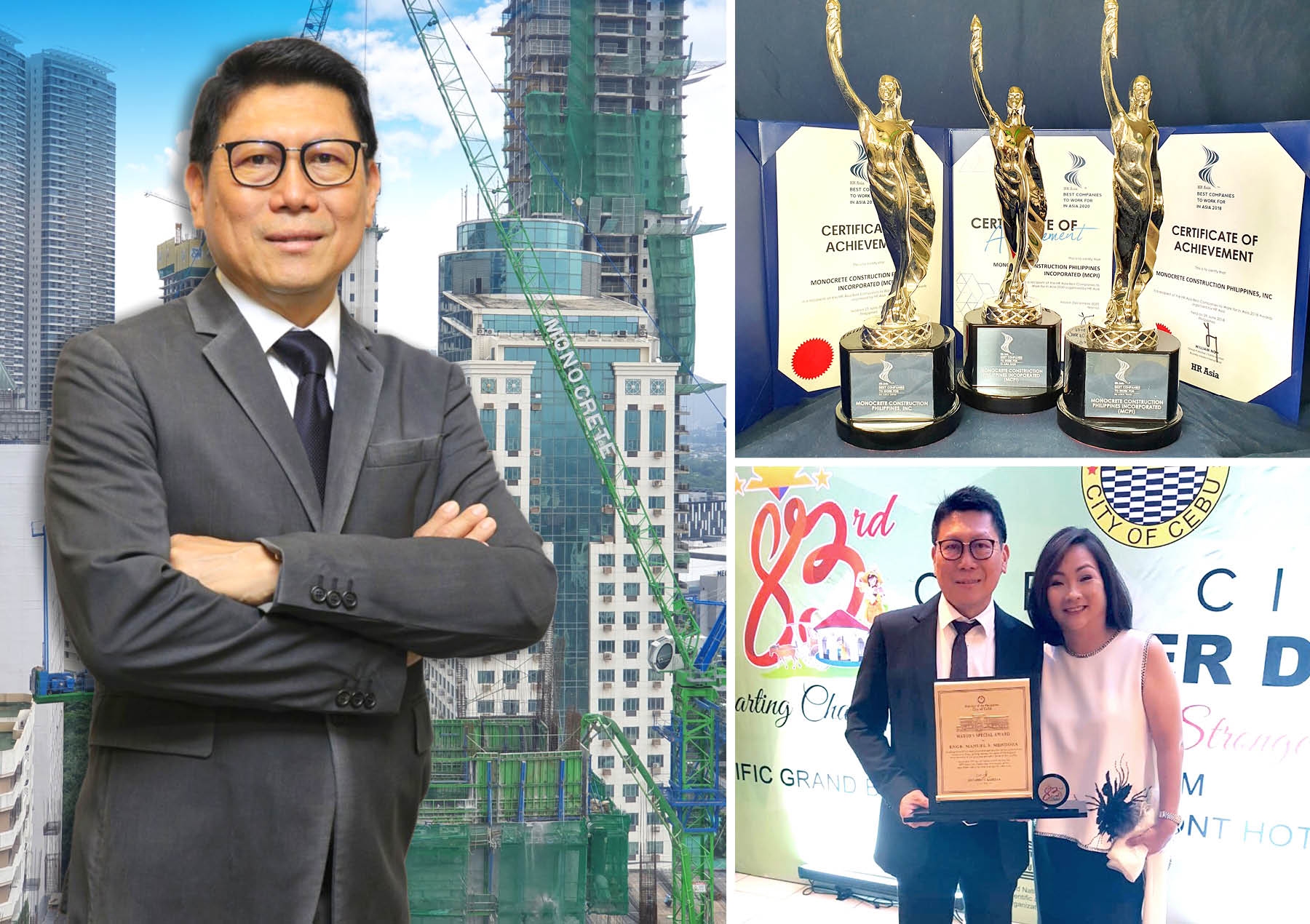 Employees remain the key to success, as they unleash more of the organisation's potential, continue to innovate as well as deliver excellent service and premier customer experience despite the pandemic.
In the capable hands of its owners, Engr Manuel S Mendoza and Mrs Elizabeth T Mendoza, the company continues to rethink, reimagine and reconsider how it fosters talent, delivers self-reliant services, and strengthens the organisation through a collaborative and forward-thinking strategy.
They continue the work Monocrete has been doing for the past 14 years – providing better employment opportunities and building for people. They believe that bringing people to the forefront of what it is creating makes building things better.  
The gift of education is also valued and shared in the company. What started as a simple program has grown into a foundation that is now able to send more students to school each year. From 120 in 2013, more than 1,500 scholars were sent from elementary to tertiary schools around the country in 2020–21. More laptops and mobile devices will be provided in the next school year to aid students with remote learning. This scholarship program for the children of Monocrete employees ignites the hope that this younger generation will be able to work towards a better future.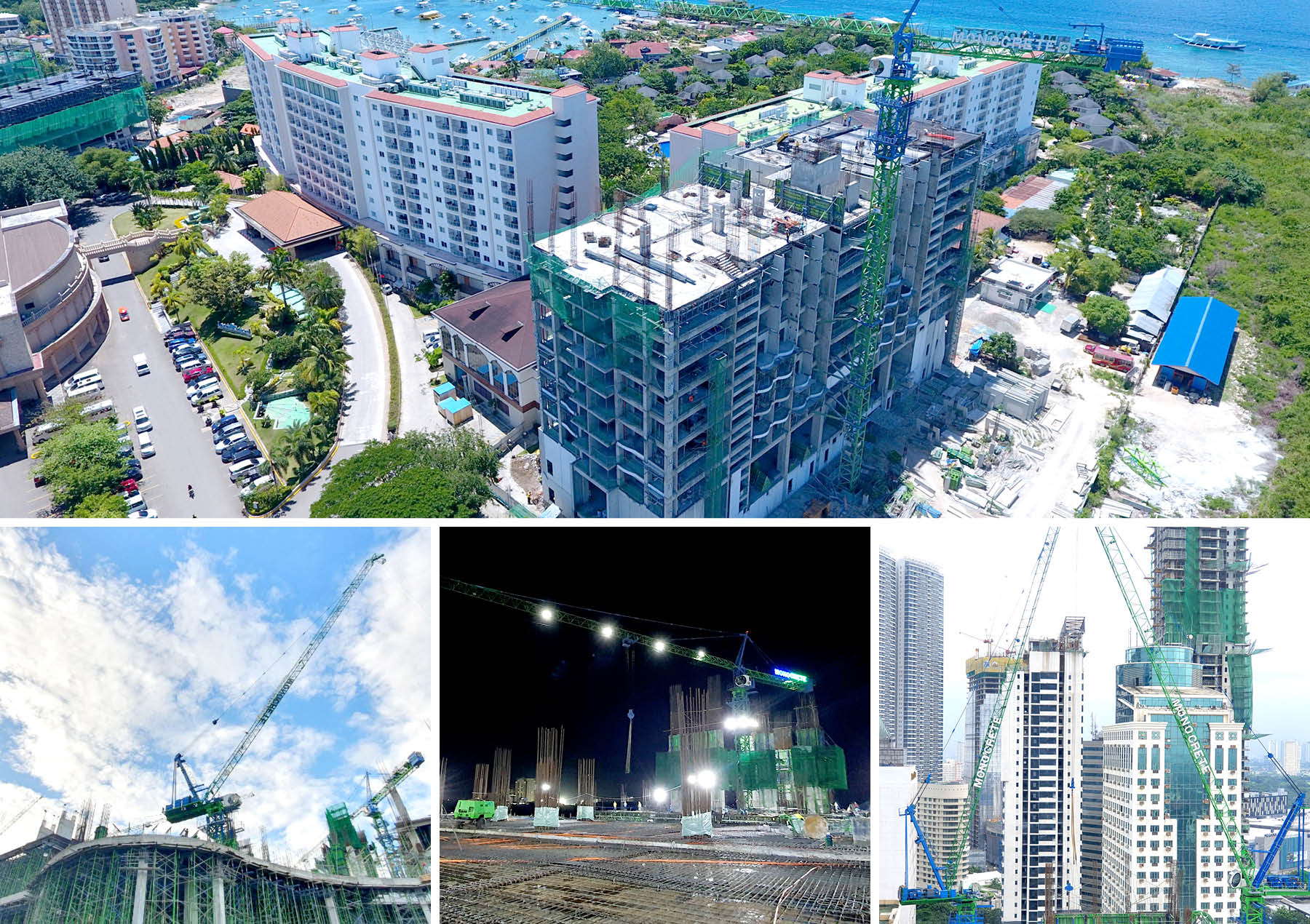 In order to promote health and wellness, the owners built a wellness centre and sports hub for employees. The Upper Deck provides a gym, basketball and badminton courts, outdoor wall climbing facility and a dive pool. In addition, alternative/preventive wellness services are now being offered to relieve pandemic-related stress through acupuncture, massage, sensory deprivation pod and physical therapy.
The Upper Deck was ranked as one of the top 10 most–loved sports facilities in Metro Manila and recognised by the Fitness Best Asia Awards as the first runner-up Digital Fitness Platform in 2018 and 2021, respectively. 
Onsite clinics, rapid antigen swab testing and isolation areas are available for early detection of COVID-19 symptoms, and preventive measures are likewise implemented. Continuous vaccination campaigns and rollouts are in place to inform employees about their vaccination schedules and preferred vaccine brands. 
A holistic program is continuously being conducted to support employees' physical, mental, emotional and spiritual health. Mental health breaks are encouraged through online learning sessions and individual consultations with a resident psychotherapist.
These unprecedented times also serve as the company's call to persist in evolving, and remain an internationally competitive company by enhancing the integrity of its products and services.
Monocrete's quality, environment, and health and safety management system operates in compliance with ISO 9001:2015, ISO 14001:2015 and ISO 45001:2018, and maintains its effectiveness through periodic review. The Philippine Department of Labor and Employment – Muntaparlas Field Office recently awarded Monocrete the safety seal certification, noting the company's commitment to the highest standards of health and safety protocols.
Along with safety consciousness and environmental stewardship and sustainability, the company's development entails accomplishing an increasing number of projects and responding to the growing needs of the industry. 
Founded on values of mutual respect, customer centricity, productivity, profitability, integrity and innovation, Monocrete is a company with stakeholders, employees and customers who are resilient, driven and ready to expand its reach to the country.
Monocrete's affiliation with organisations such as the Philippine Business for Social Progress, Philippine Constructors Association and Philippine Green Building Council strengthens its corporate social responsibility as well as its role in nation-building and sustainability for the future. 
Monocrete navigates this uncertainty with hope and optimism, continues to rebuild and open new chapters, and looks forward to more milestones with its employees. 
Navigating this uncertainty with hope and optimism, Monocrete continues to rebuild and open new chapters, and looks forward to more milestones with its employees.
This pandemic journey made the company even stronger, serving as a solid testimony of its people's dedication and commitment to health, safety and quality, as together we build for people – the Monocrete way.