Q: The Asia region is an incredibly competitive marketplace. What gives McDermott the edge?
Merrick J White: While relatively new to Asia, McDermott is on the cutting edge of life sciences and biotech; project development and energy transition; and data-driven services – all increasingly important to cross-border Asia transactions and disputes. Our relevant expertise allows us to provide effective, targeted support to our clients in this evolving market.
Our partners in Singapore are highly respected in their respective fields, from oil and gas, liquid natural gas, petrochemical and energy project development, project financing, corporate finance, mergers and acquisitions and investments to regulatory and compliance. It is our long, consistently successful track record in our key sectors that sets us apart.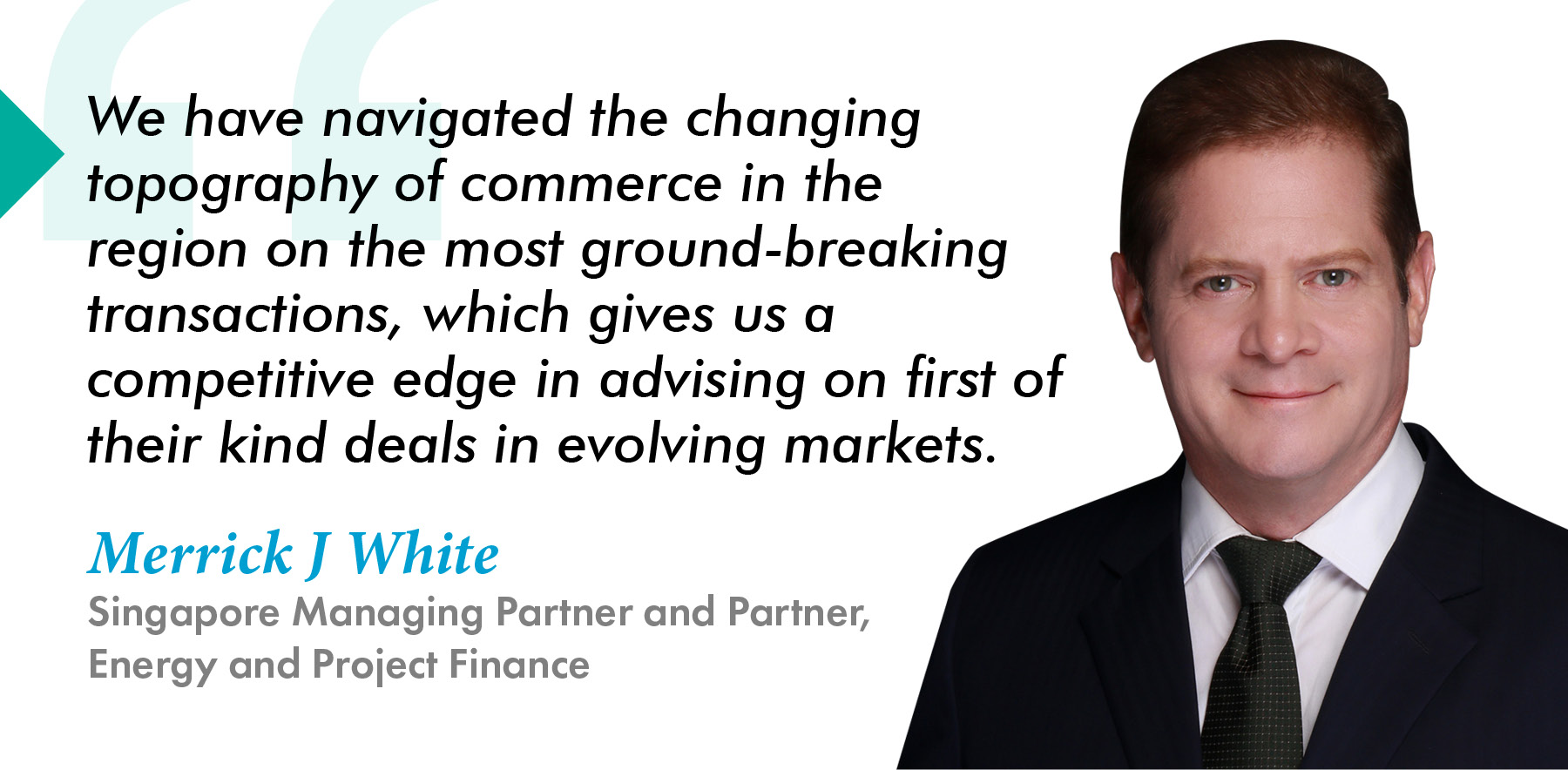 Our ability to harness the firm's global platform of elite capabilities across practices and industries enables highly responsive and efficient delivery of practical and innovative legal and business solutions to our clients.
Drawing on our deep experience, we have navigated the changing topography of commerce in the region on the most ground-breaking transactions, which gives us a competitive edge in advising on first of their kind deals in evolving markets.
---
Q: McDermott is building its energy offering in Singapore. What kind of work will you and your team focus on, and are you looking to grow the team?
Clarinda Tjia-Dharmadi: Our team has three partners in Singapore, each with over two decades of deep experience, including in the project development and financing of the energy and infrastructure space. We have been involved in an exceptionally large number of innovative, landmark transactions in the region.
Assisting our clients on their most complex and consequential matters has always been the focus of our practice. We represent project developers, sponsors, financial institutions, investors, energy majors, national energy companies, and government institutions, in their most sophisticated investments in a wide variety of power, oil and gas, petrochemicals, infrastructure and mining projects. We will continue to make this our focus to contribute to our clients' strategies.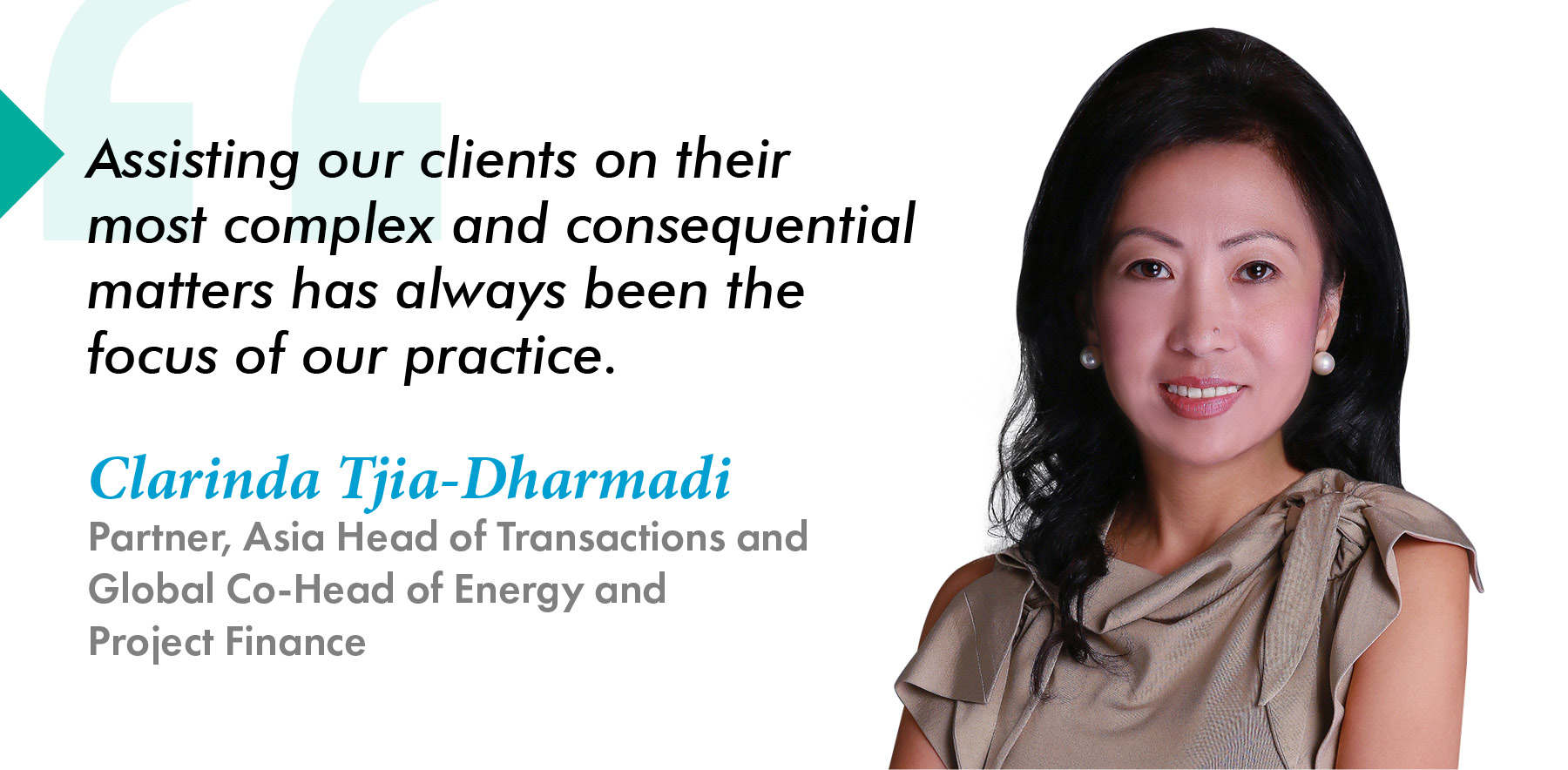 We are actively looking in the market to grow the team to support our existing mandates. I am opportunistic in looking for exceptional team members, who treasure the same high standards in client servicing. Finding the right talent for growth is the key.
---
Q: What is the role of the Singapore office? What would be the one thing for global companies to watch?
Siddhartha Sivaramakrishnan: Our team works globally to drive client outcomes and opportunities in major Asian markets including Japan, South Korea, Singapore, Indonesia, India, Vietnam, Thailand, Malaysia and China. We bring a combination of deep individual expertise, market knowledge and client insight, integrated with McDermott's first-rate global capabilities.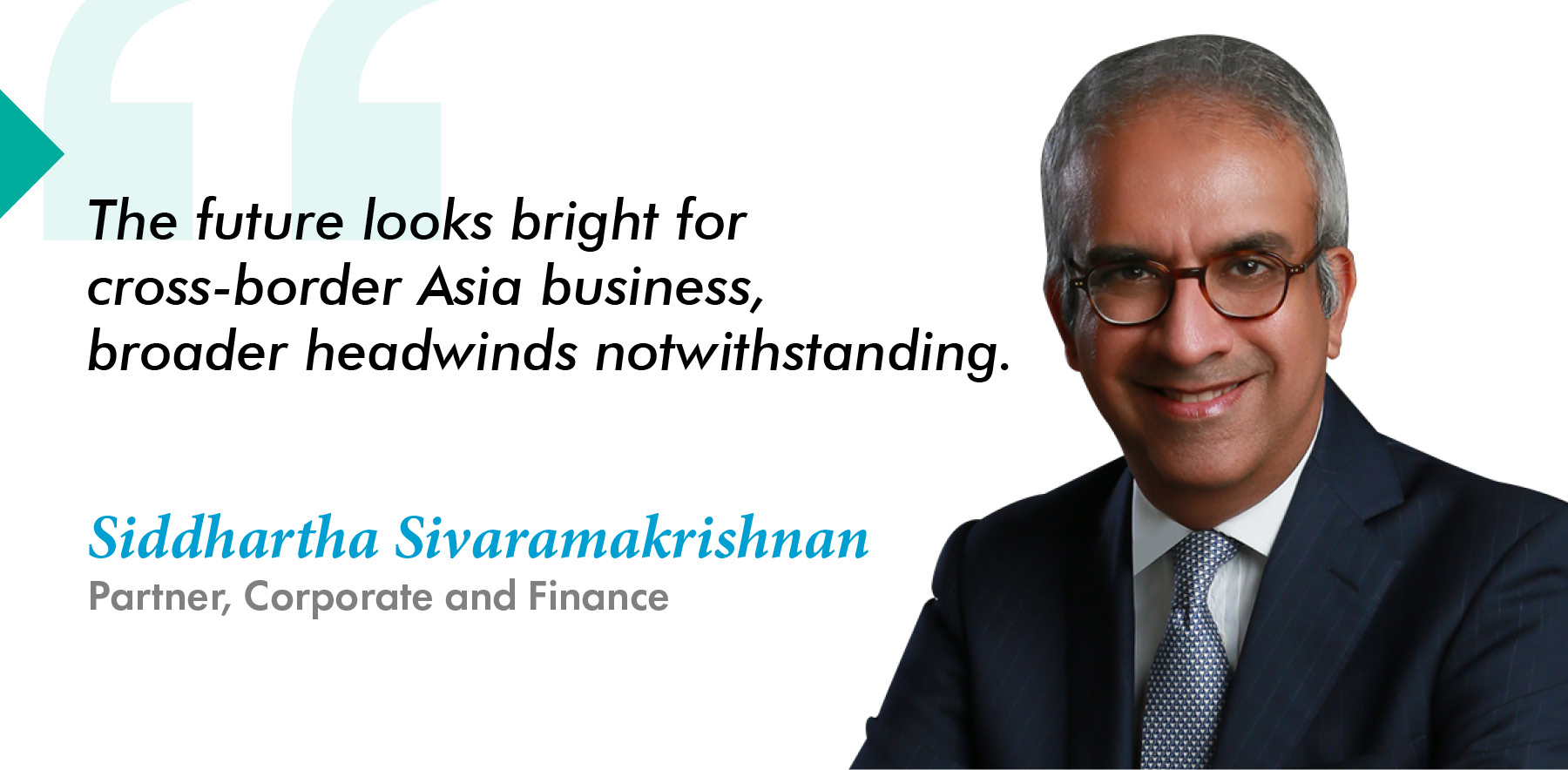 One of the trends to watch is the rapidly growing economy in India and its importance in global economic growth. We see significant demand and opportunities in the region's defense, energy, technology, healthcare and infrastructure sectors in particular.
Other key trends in the Asia markets will continue to be supply chain and manufacturing realignment; energy security in the context of the region's renewable energy priorities; and leveraging and protecting intellectual property. The future looks bright for cross-border Asia business and we are excited to be a part of the Asia story in the 2020s.
---