Back in 1948, a man called Harry Reg Lipke started a company by the name of Lipke Motors, working in a small shed in Wilde Street in the Wynnum area.
He started selling used cars for a living, then turned the small shed into a space for repairing and painting fridges, boat oars and anything that paid the bills to support his wife and three young children.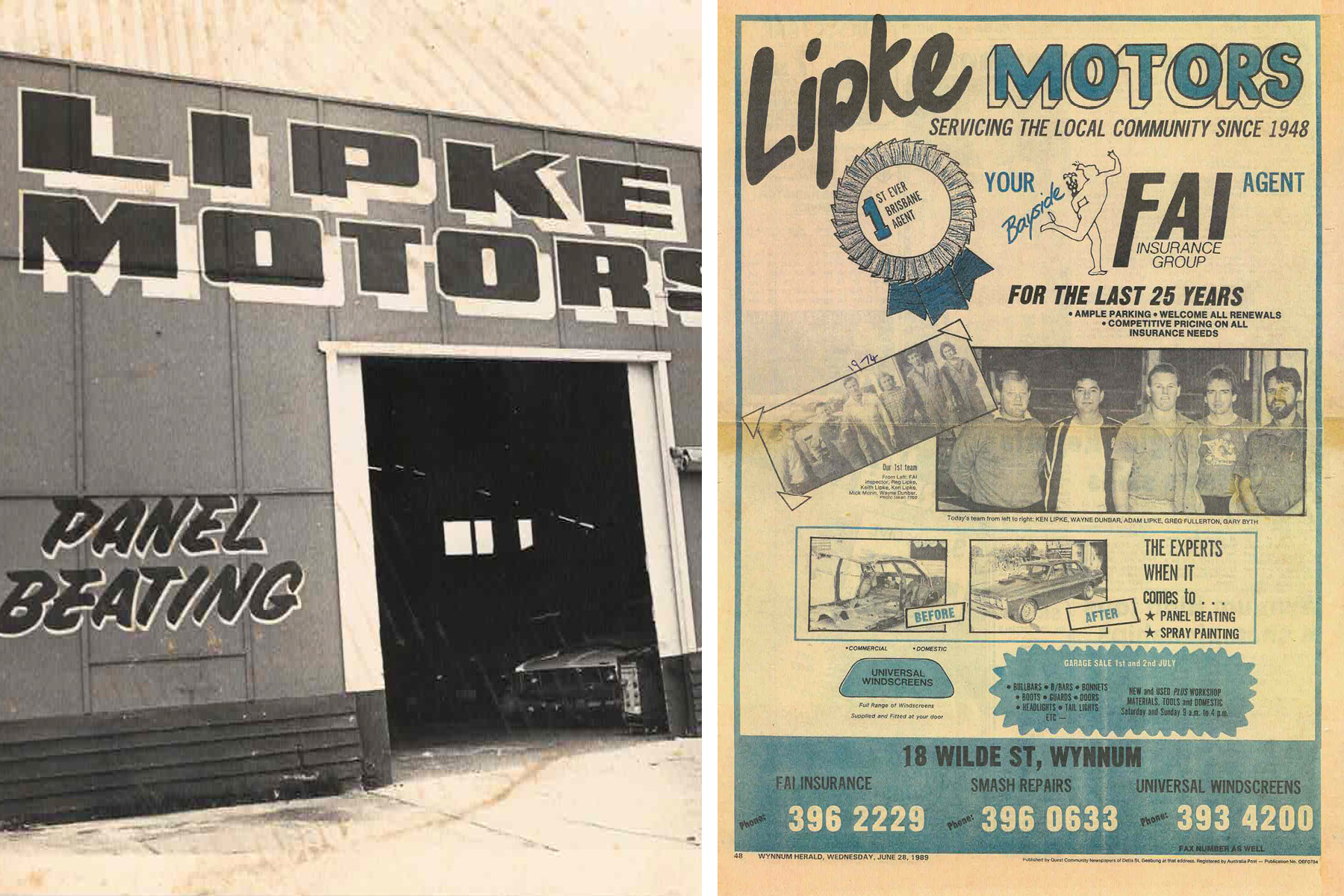 Harry was well known in the Wynnum area and it wasn't long before locals began asking him to repair and paint cars. Soon afterwards, he was joined by his two sons: Keith Lipke, who started as a spray painter in 1962, and his younger brother Kenneth Lipke, who started as an auto body repairer in 1965.
A Family Affair
Together, the sons bought the business from their dad in 1970 and started a partnership with five staff members. In late 70s, Kenneth bought out his brother and started a new pathway for the Lipke family.
In 1986, Kenneth's son Adam Lipke started as an auto body repairer apprentice at the age of 15, with the company still having just five staff members. Over the years, Adam began to run the company under the supervision of his father and it grew to 10 staff members, which included his sister Trudy Lipke.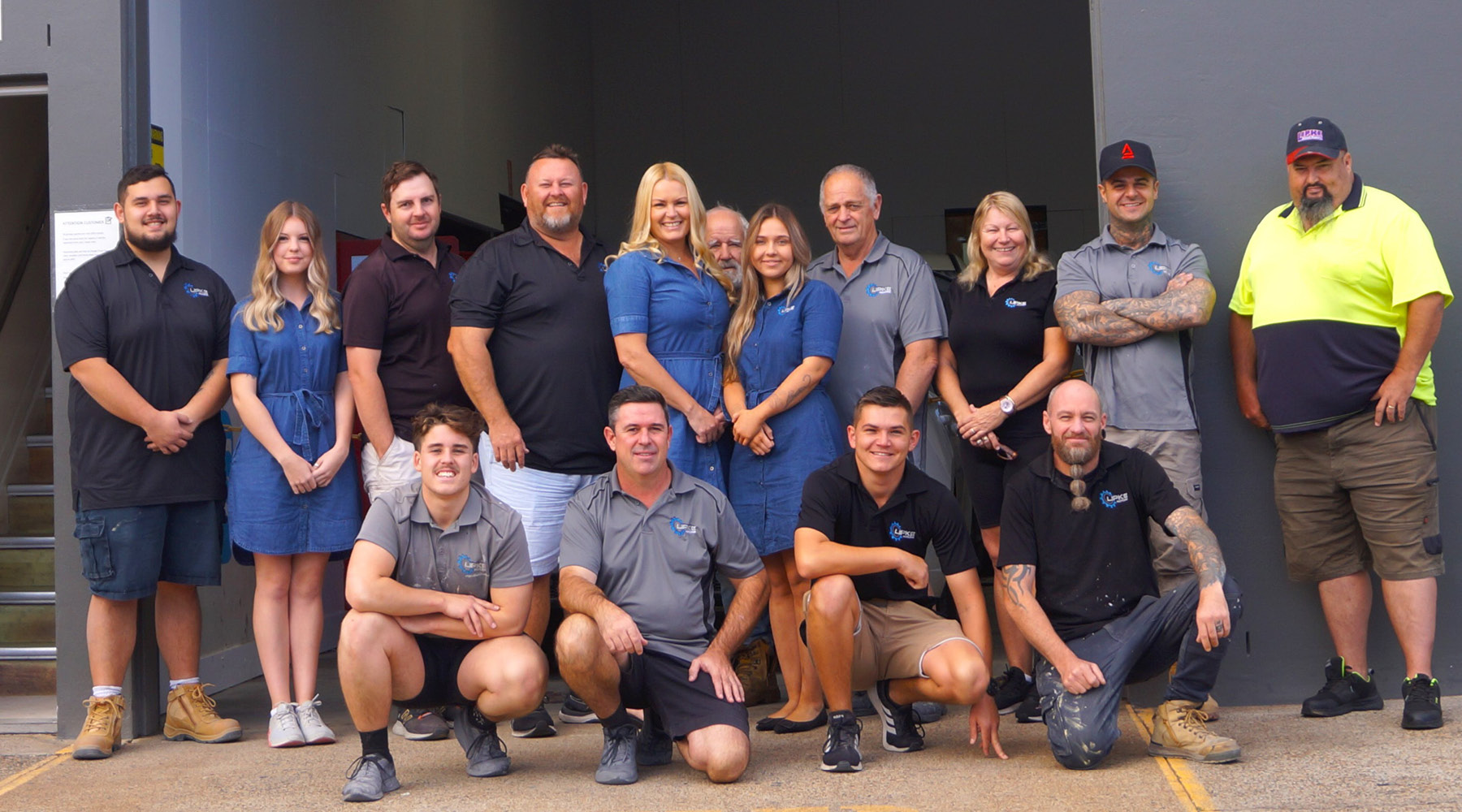 Kenneth sadly passed in 2018, after which his children Adam and Trudy began running the business together. In 2020, Adam's son Bailey Lipke, started his trade as an apprentice painter, making Lipke Motors a four-generation family company.
With the growth of Lipke Motors exceeding 16 staff members, it continues to run as a small family business that turns over 40–50 vehicles a week.
Powering Up
For years BMD Constructions has been one of Lipke Motors' biggest customers. Lipke Motors does repairs, paint and mechanical works on all BMD Constructions vehicles, trucks, trailers and other running machinery.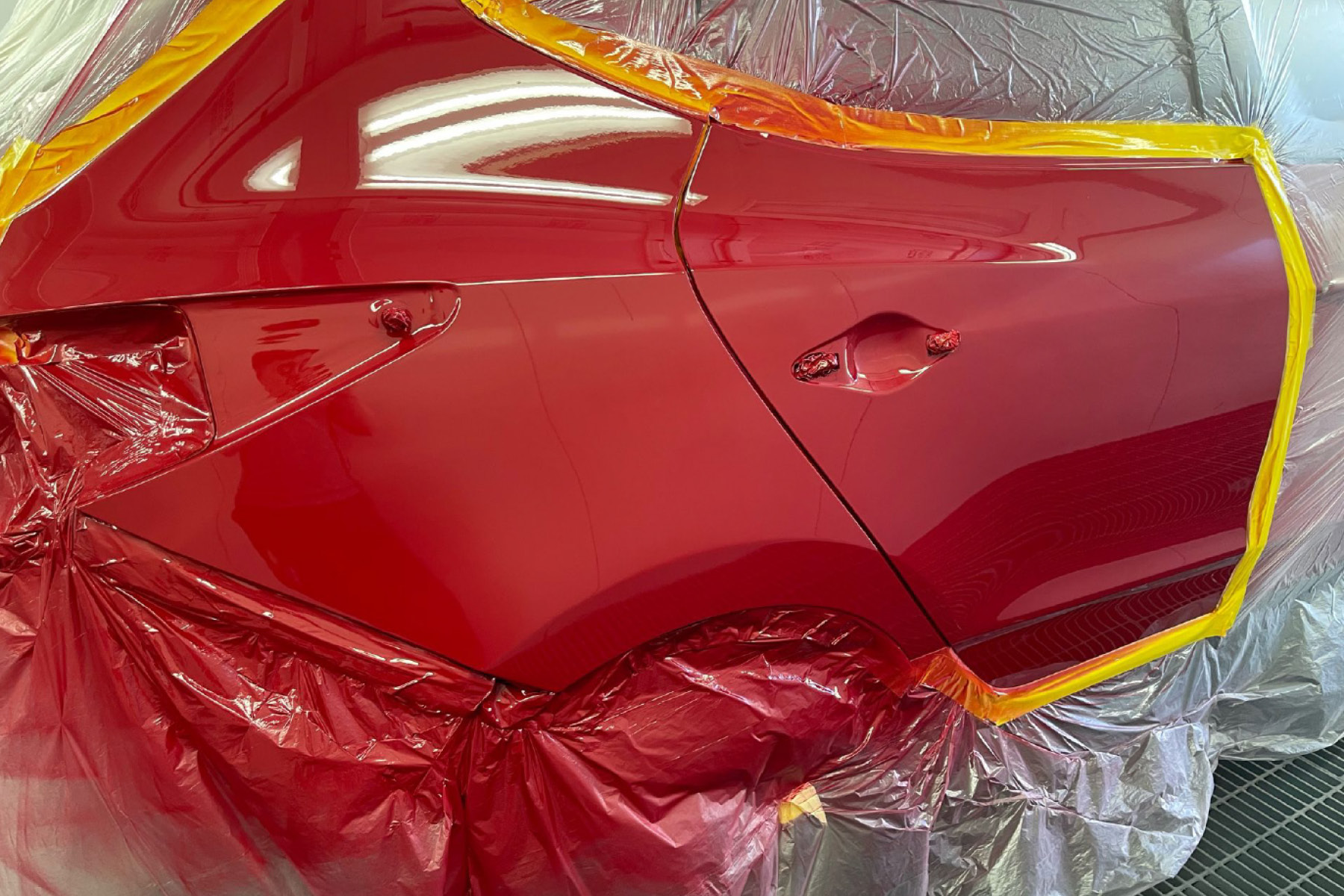 Working with the BMD Group, directed by CEO Scott Power and Owner Mick Power, as it expands throughout Australia and worldwide has been a great learning experience for the Lipke Motors team.
The BMD Group has a strong focus on quality, safety and the future with over 2,000 staff and subcontractors.  Every staff member, contractor and subdivision of BMD Group is greatly supported by Scott and Mick.