From its humble beginnings in 1976, Leapco has grown from strength to strength to become the industry leader in manufacturing and providing well-engineered electrical switchgear in Malaysia.
The company was fortunate to ride along with the rise of multinational semiconductor factories in Penang. The exponential growth of this industry's value chain in this region and its robust electrical and electronics ecosystem have made Penang into the 'Silicon Valley of the East'.
Leapco's installed bases continue to grow, and Leapco is fast becoming the 'household brand' of new factory buildings.
Leapco is also successful in supporting the life sciences segment, especially medical devices factories. As Malaysia positions itself to be Asia's hub for the medical device industry, more and more high-technology manufacturing facilities are being built in the country.
The company's extensive expertise in switchgear engineering and project management has earned the trust of major engineering, procurement and construction management companies and general contractors in Malaysia. This has enabled Leapco to navigate into more business segments, such as data centers, food and beverages, oil and gas, commercial buildings and railways.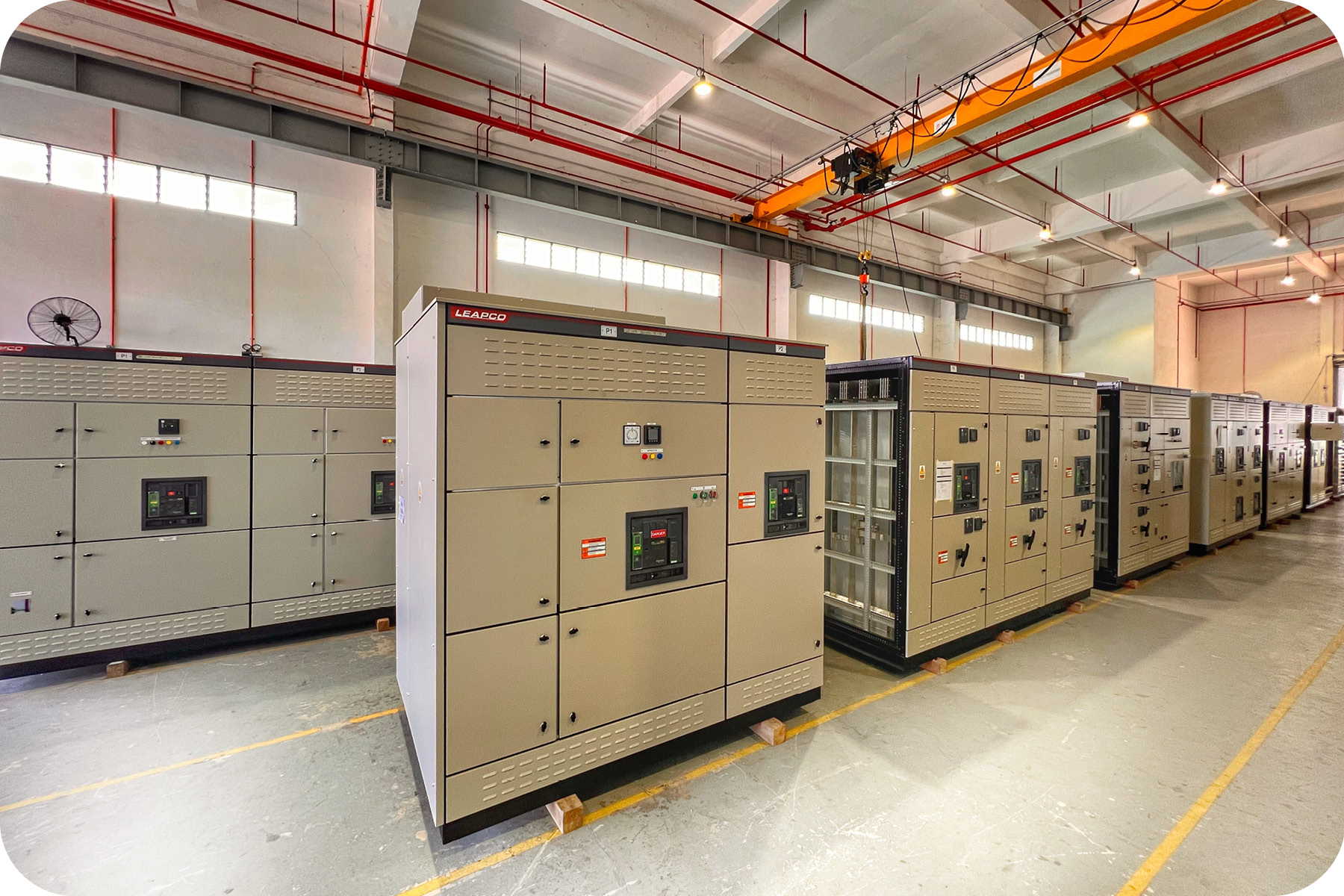 With their new factory in Batu Kawan Industrial Park completed in 2020, Leapco's production capacity has increased significantly. With an expanded production floor, new manufacturing equipment and computerized numerical control machines, the company's turnaround times are cut short, enabling Leapco to deliver high-volume projects.
The current market is drifting toward more electrical safety and International Electrotechnical Commission (IEC) compliance, which is in line with Leapco's principles that a product must be made according to the highest standards and practicality.
Hence, by 2018, Leapco had obtained a full range from 100A to 6000A of the latest IEC-61439 type test certifications for low-voltage switchgear and control assemblies. To ensure high quality control, Leapco maintains and prioritizes production management and quality assurance systems through certification of ISO 9001:2015.
Over the years, Leapco has gained extensive experience in providing power distribution solutions and project management via fast-track projects. Achieving a revenue breakthrough in 2022, the company demonstrated its consistency in project delivery, and this accomplishment has encouraged the company toward higher performance.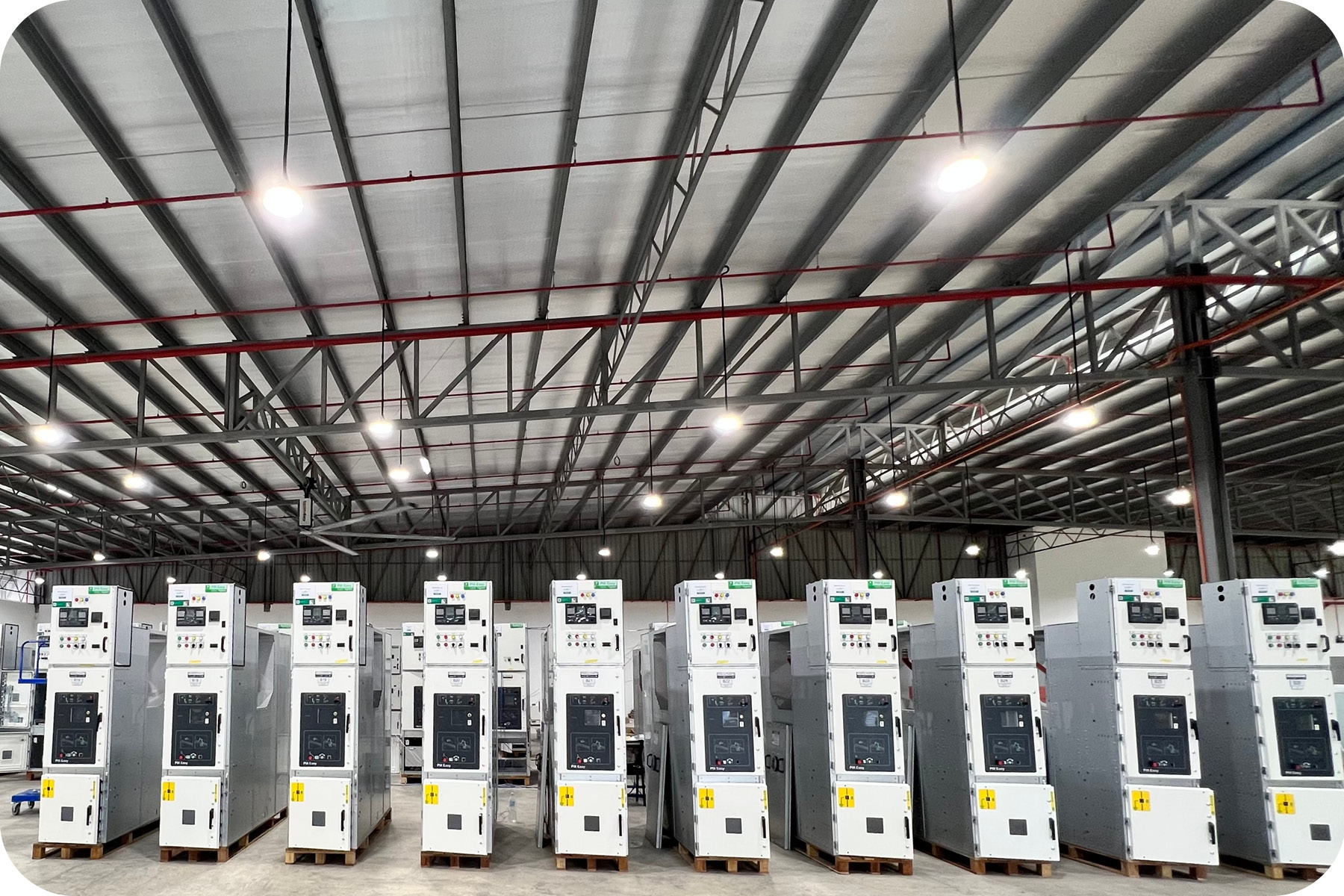 A hunger for innovation has always been at the heart of Leapco's purpose. In 2023, the company achieved two major milestones by collaborating with Schneider Electric to capture new market shares in Malaysia.
With the EcoXpert Partner Program, Leapco aims to deploy the latest technology from Schneider to assist clients in modernizing their assets through state-of-the-art wireless monitoring solutions. This program also enables Leapco to provide maintenance and services on existing installed equipment at clients' sites.
The company also inked another agreement to bring in Schneider's 33kV Gas-Insulated Switchgear for local assembly and customization. Together with the current Schneider 11kV AIS Switchgear Licensed Manufacturing Program, Leapco is now able to offer a complete range of medium-voltage switchgears that are assembled in Malaysia.
This brings Leapco closer to its vision to be a comprehensive power distribution solutions provider to customers. The world is constantly changing, but with Leapco's resilience, adaptability and sustainability, the company is set to evolve with it.
---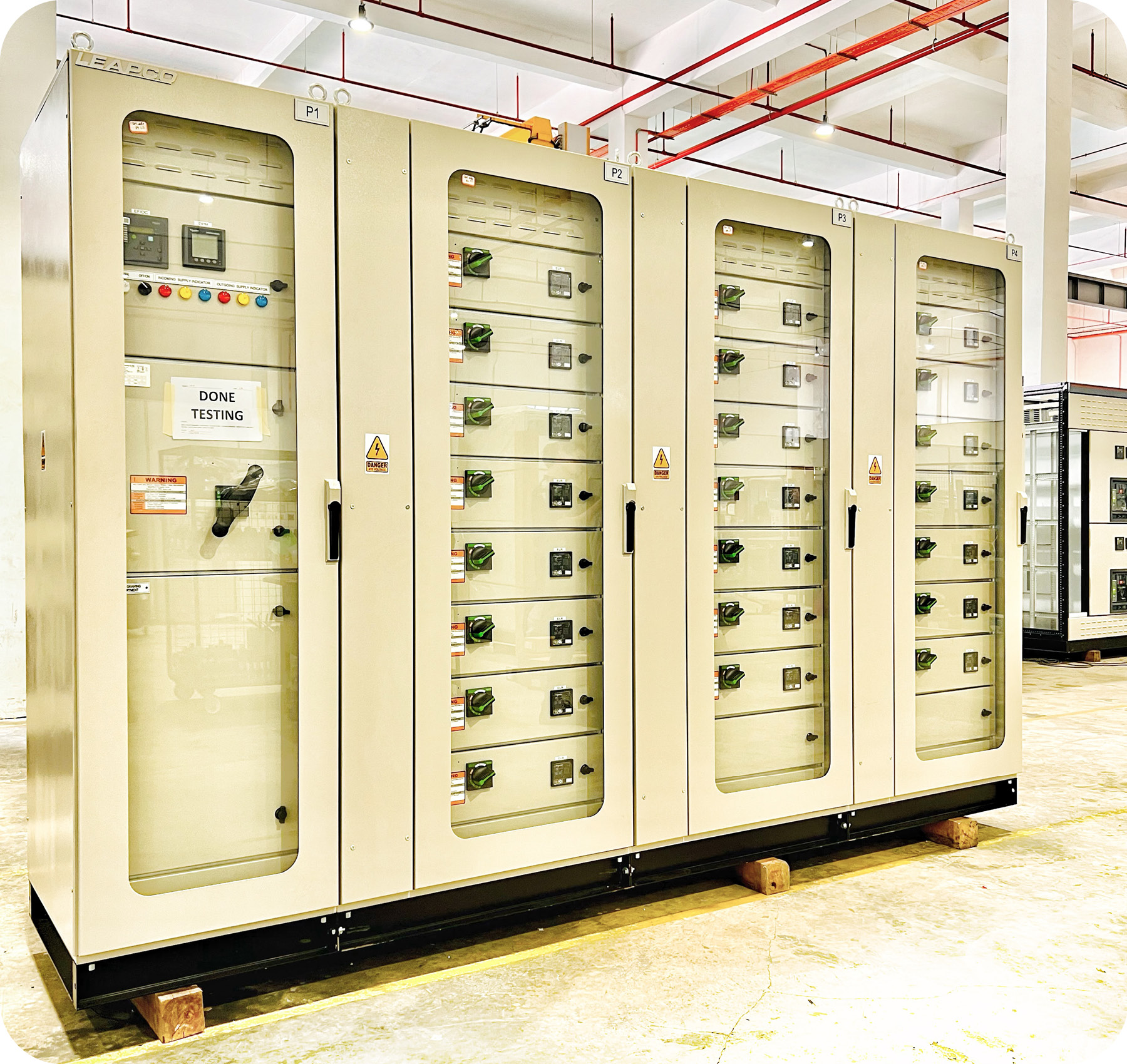 Leapco's Product Offering:
Main Low-Voltage Switchgears, Sub-switchboards, and Distribution Boards

Withdrawable Motor Control Center

Generator AMF and Paralleling Switchboard

11kV Air-Insulated Switchgear

33kV Gas-Insulated Switchgear

11kV and 33kV Distribution Transformers
---
Leapco's Services:
Maintenance, Upgrades and Modernization of Existing Switchgears

Installation, Testing and Commissioning of Low-Voltage and Medium-Voltage Switchgears
---
Industry Segments that Leapco Serves:
---