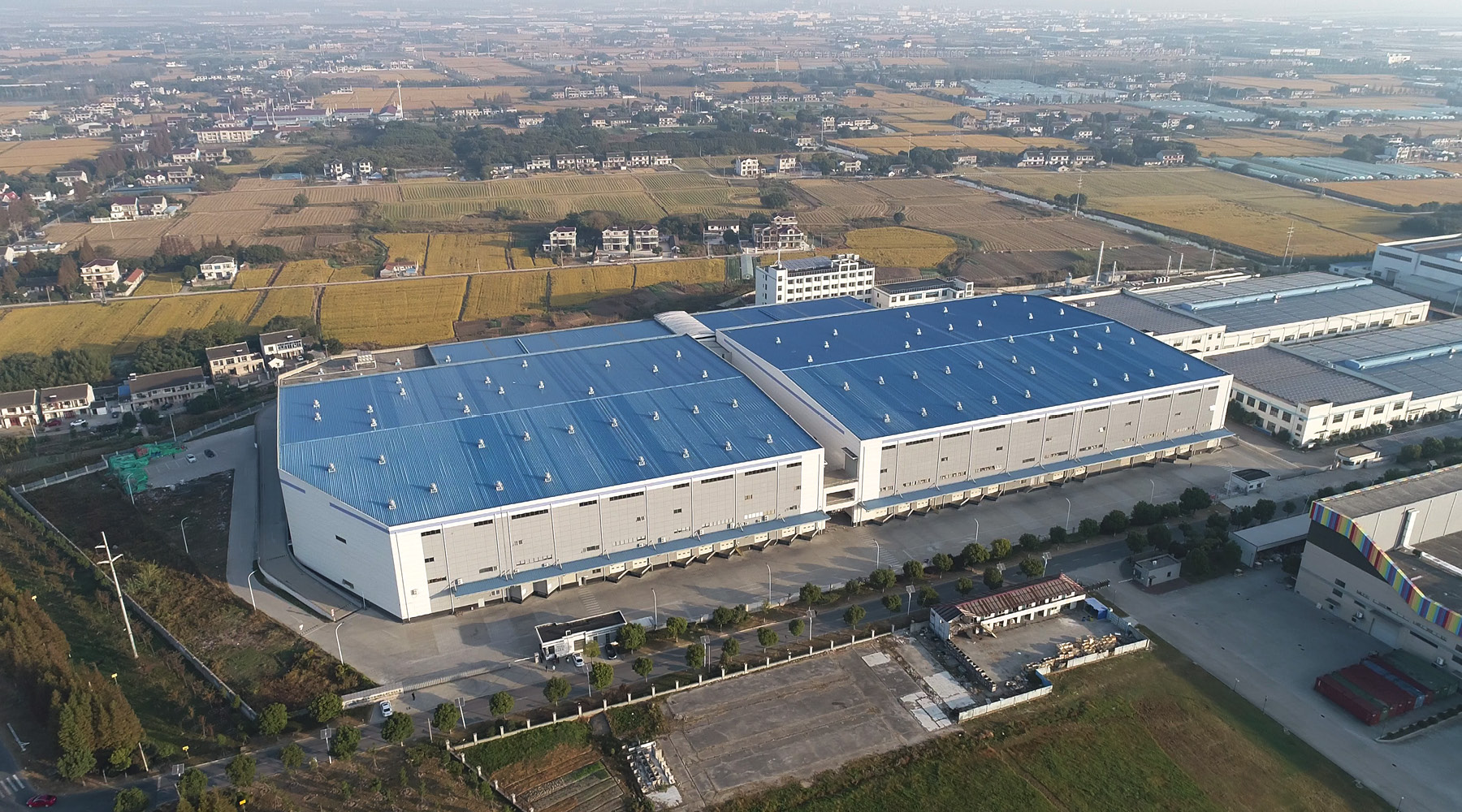 ITOCHU Logistics is the core comprehensive logistics company of the ITOCHU Group, one of the leading global general trading companies in the Japan, and a leading third-party logistics company in the consumer goods field.
The corporate mission of ITOCHU is Sampo-yoshi, which originates from the company's Founder Chubei Itoh I and has been passed down through the years from ITOCHU's establishment in 1858 to the present day.
In Japanese, yoshi means 'good' and sampo means 'three sides', good for the seller (urite), good for the buyer (kaite) and good for society (seken).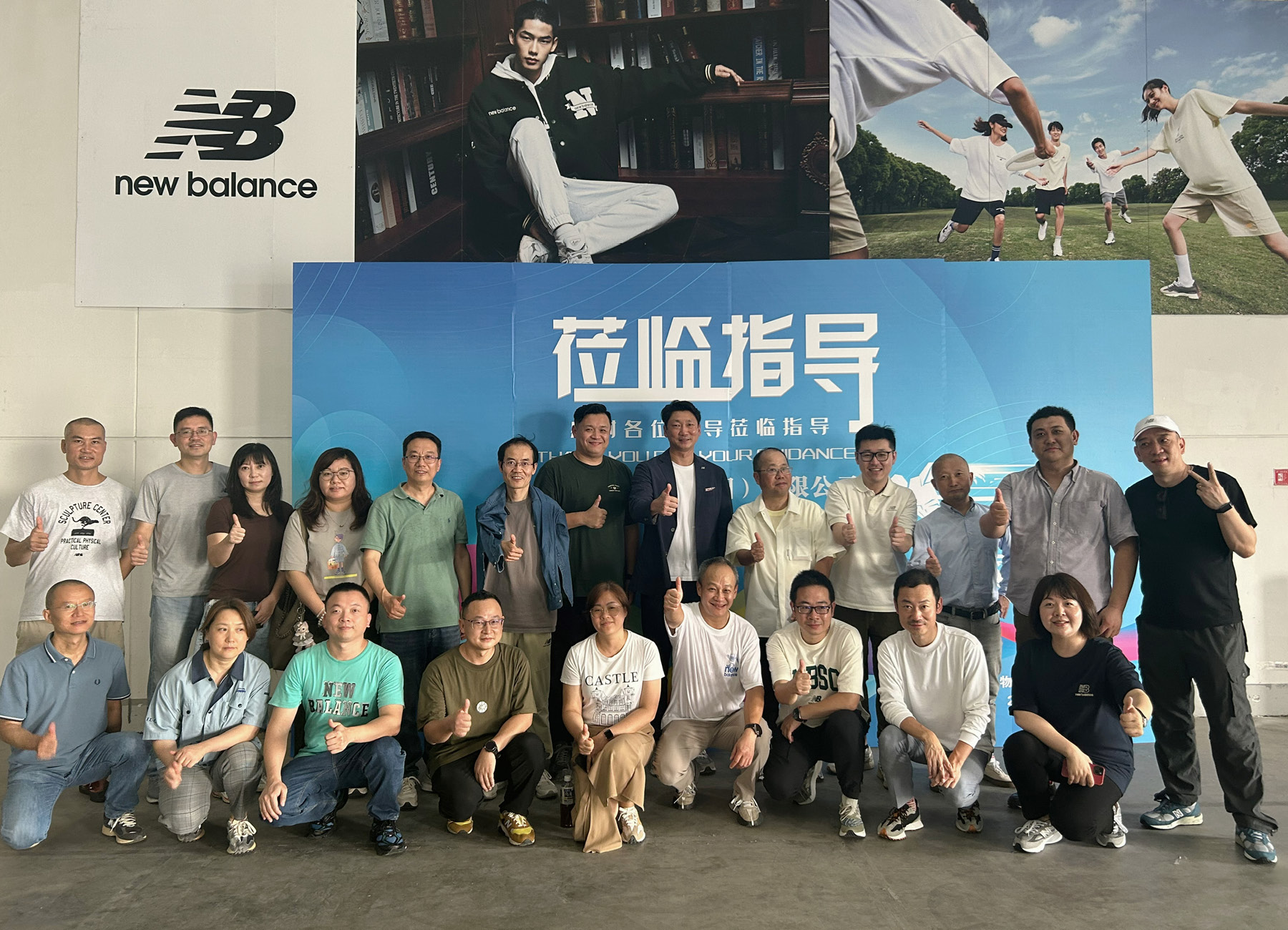 Chinese Focus
ITOCHU was recognized as a 'Friendship Trading Company' by the Chinese government in 1972 and became the first Japanese general trading company to develop business in China.
Since then, ITOCHU has actively promoted business development in China by utilizing the largest number of sales offices of a Japanese general trading company in China, a wide network of human resources familiar with Chinese business and strong partners.
In 1994 the company established ITOCHU Logistics China, a leading third-party logistics company in China, mainly in the consumer goods field, that provides optimal supply chains for the rapidly growing Chinese consumer market.
It has large-scale warehouses nationwide, a warehouse area of 800,000 square meters, and 2,700 employees.
The company provides supply chain services in the retail and ecommerce fields to consumer goods companies customers both of major foreign and domestic brand such as sports apparel – like New Balance China – cosmetics, daily necessities and food products.
By providing the latest and optimal one-stop supply chain services to Chinese and global brand companies,  ITOCHU supports the construction of value chains and business growth in the Chinese market.
The Strategy
ITOCHU aims to improve consumer satisfaction by connecting its customer brands and consumers with its logistics services.
In other words, it delivers the best branded products sold by its customers to consumers quickly, efficiently and with high quality.
Its strategy is to be a multi-function service provider that provides not just logistics services, but also a variety of functions.
---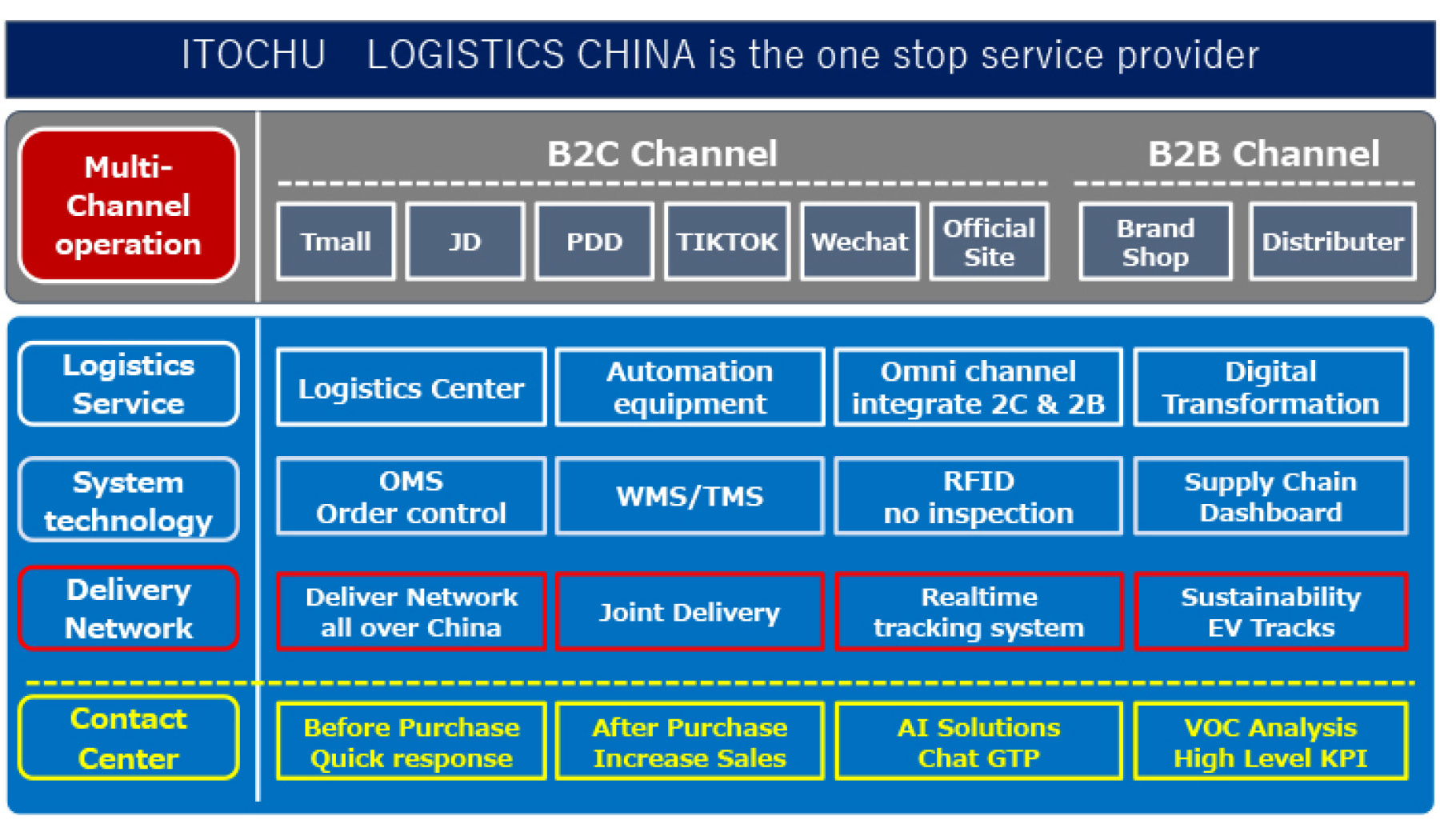 Reasons for Success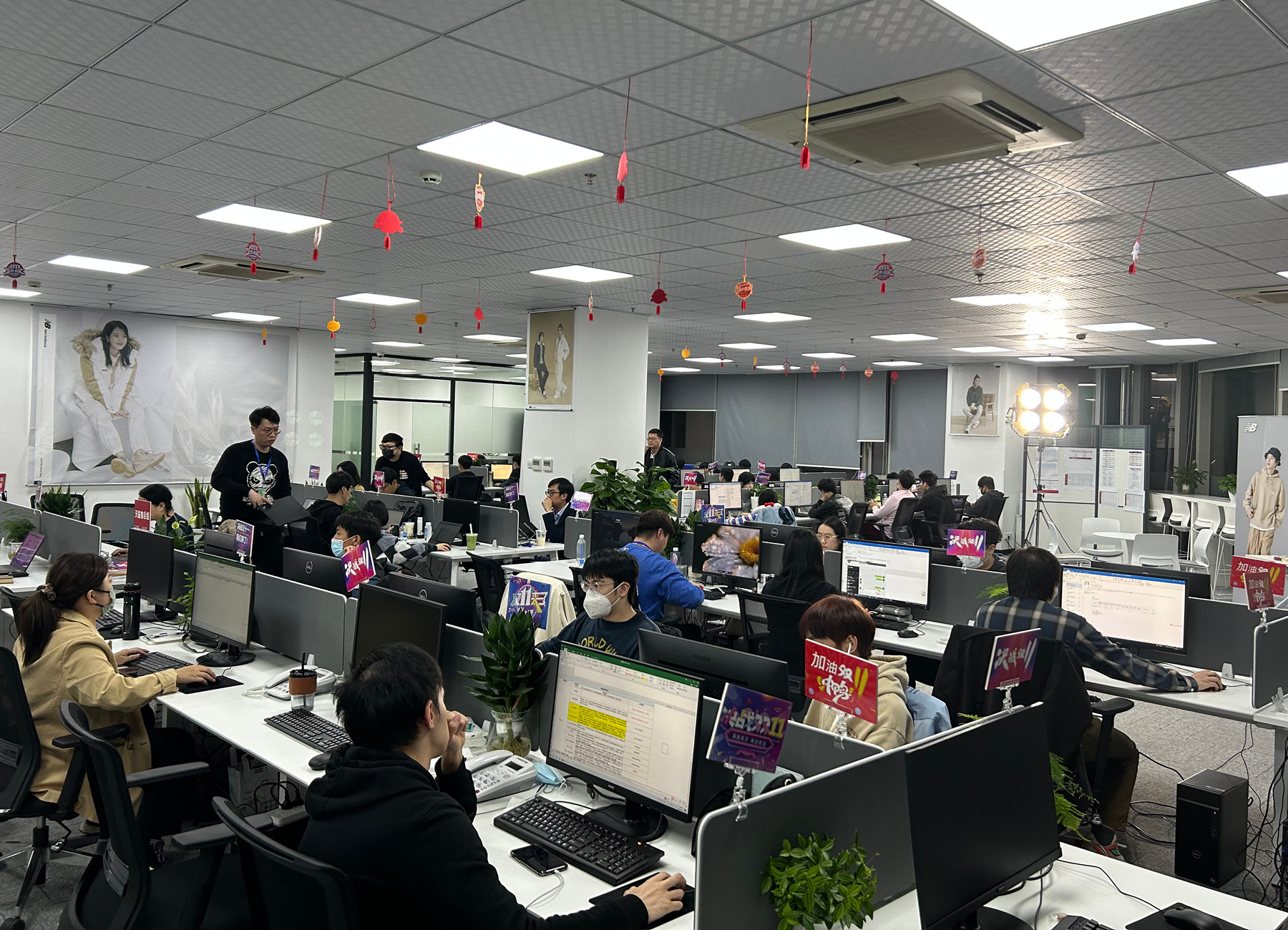 Contact center services:

It is using AI to optimally respond to consumers before and after purchases, support sales improvement on ecommerce websites and improve consumer satisfaction through voice of customer analysis. Integrated operation of logistics and contact centers enables speedy responses to consumers.

Innovative collaborations:

It promotes innovation in IT technology in collaboration with specialized partners and is securing and developing operator human resources in partnership with universities in various regions.

High ability of shipments in W11/W12 events:

At the largest ecommerce event in China, we were able to ship eight million orders (20 million pieces) in a short period of time, contributing to the increase in sales of our customers.