Feeding this Great Nation
Trucking makes the world go round, and one of the industry leaders, Hirschbach Motor Lines, knows what it takes to carry that kind of weight. Hirschbach Motor Lines was established in 1935, starting with only a single truck moving food across the country.
Today, Hirschbach is the nation's second largest refrigerated carrier, generating US$1.2 billion in revenue on their fleet of over 3,000 trucks and 5,000 trailers.
During the pandemic, Hirschbach stayed active, continuing to take freight across the country. Thanks to the hard work and grit shown by everyone within the Hirschbach company, they were able to keep the lights on during the darkest time.
Thanks to office employees going remote, and a digitized hiring process, Hirschbach was able to continue to feed America during one of the scariest times in the modern era. Hirschbach created a COVID-19 hotline for everyone, office staff and drivers, to contact.
This hotline would help schedule COVID-19 tests and was available 24 hours a day. Hirschbach paid office employees to assist owner-operators in getting through the PPP loan process, which allowed them to keep up with their own bills when freight slowed.
Hirschbach CEO Brad Pinchuk had this to say: "While this time has been especially hard on so many, our [Hirschbach] drivers have been nothing short of incredible. They have continued to move freight all across the country and have been instrumental in the return to normality that we all hope to have after this pandemic."
Driver-focused Care
Hirschbach has always been a trailblazer in their industry. From always having top notch equipment to turning a truck into a home, Hirschbach is not your typical trucking company.
They have dozens of top-of-the-line terminals and even a "Funplex" at their corporate headquarters for drivers to visit. This "Funplex" has a basketball court, a pickleball court, a full gym and dozens of arcade games.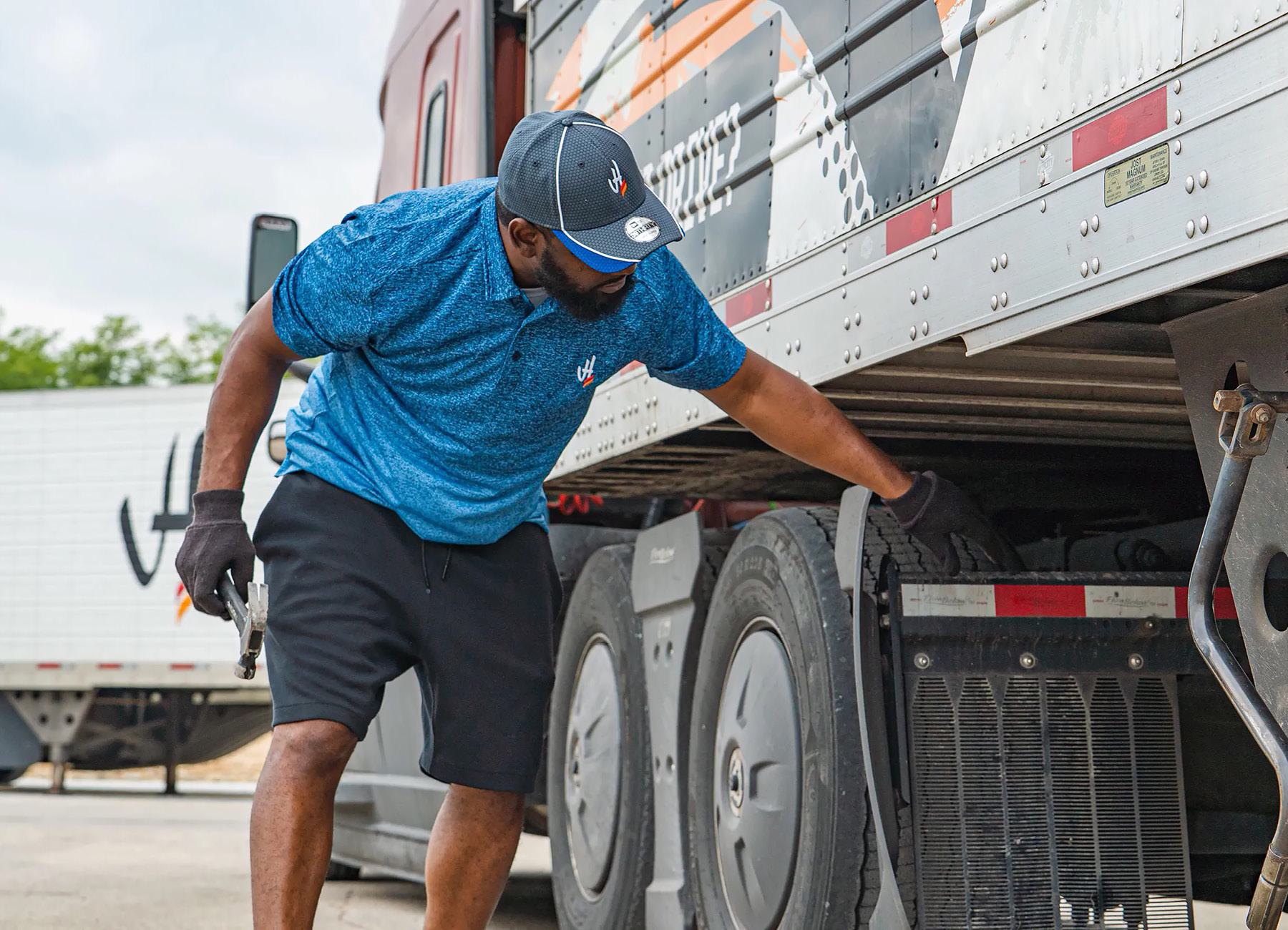 On top of having great locations, every truck in the fleet is a 2020 or newer, with the majority being 2021's or newer. Inside the trucks there is a large fridge, free SiriusXM radio, and a 24" Smart TV. Hirschbach also has affordable upgraded high-speed internet available.
Hirschbach is a driver-focused, and driver-first company committed to taking care of their own above all else. Hirschbach recently formed their own CDL training school, giving even more opportunities to people to start their career in trucking.
Hirschbach has a very long and proud relationship with veterans looking to make a career when returning to civilian life. Pinchuk, a former Army Engineer Captain, has made a welcoming environment for all veterans looking to craft a new career. Hirschbach is a proud sponsor of various military support programs, including Wreaths Across America and Haul the Wall.
All In to Win
Hirschbach's slogan is that they are "All In to Win." This means that every person in the organization is aligned with the mission and is moving in the same direction to achieve continued success.
Executive Vice President of Driver Resources Jessie Sanchez states: "It is extremely important here at Hirschbach for us all to be moving towards the same goal, as one. We [Hirschbach] have the advantage of being a close-knit group, which allows us to all move in unison and in strength."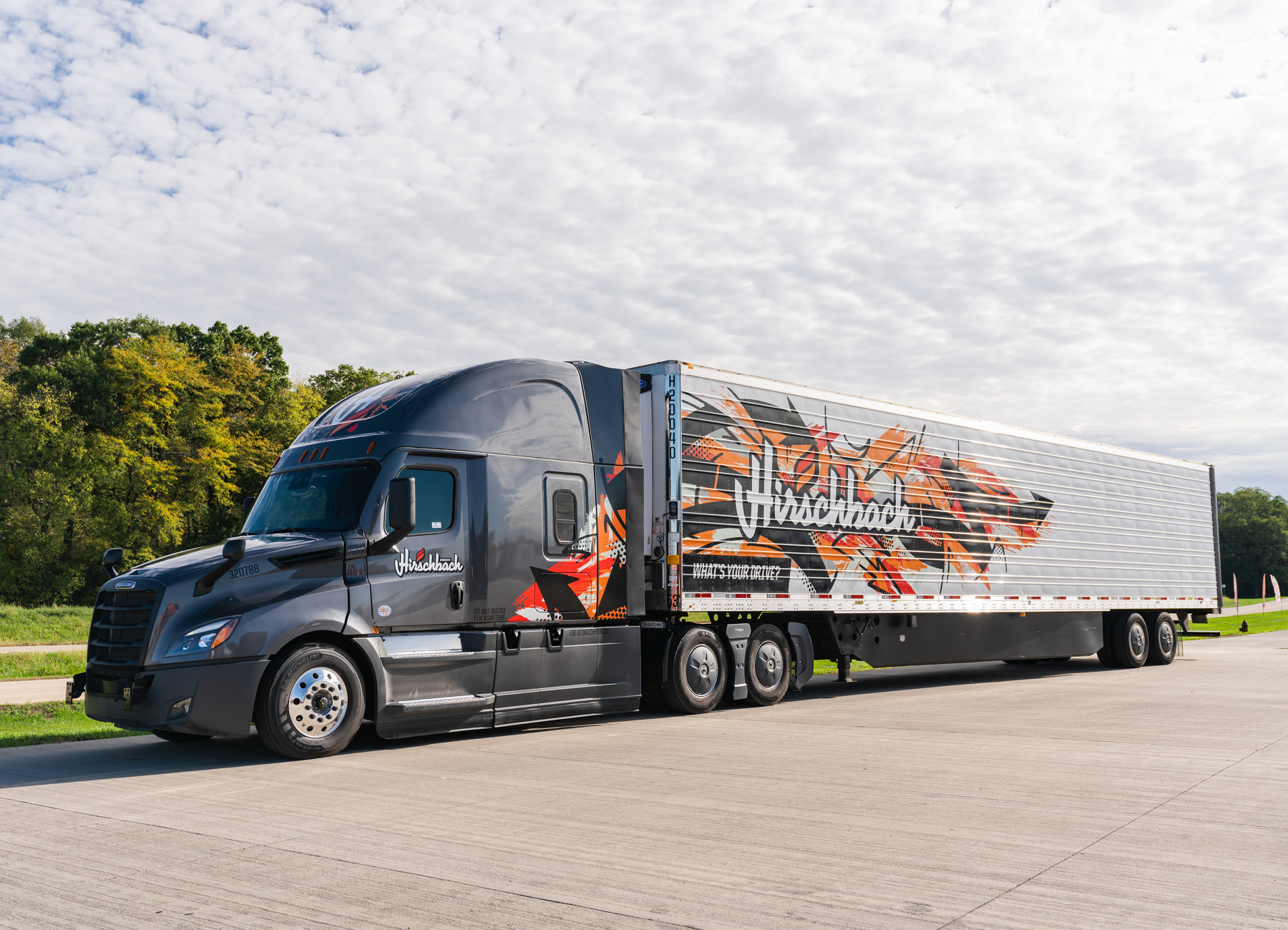 Beyond just the familial mindset that Jessie highlights, is the grit that each and every person at Hirschbach shows. Grit is defined by Jessie as the "intense passion" that everyone at Hirschbach feels, not just for the industry, but for the company.
It is this mental toughness that has allowed them to not only survive but thrive over the past few years; and it is this "grit factor" that they look for in both drivers and office employees that sets their company apart from the rest.
Hirschbach Motor Lines is a Midwest-based reefer company. To learn more about Hirschbach, or to apply for a driving job, go to Hirschbach.com.