Sealing Your Production Output
Your production output depends on your process equipment, and your process equipment depends on functional seals that keep your product in the pipes. The more product you keep in the pipes, the more you can get out the door to your customers in time. With Fluid Sealing International (FSI), you get to keep every ounce of material you make.
In this tightening economy, you can't afford to lose any more product down the drain because of a bad seal. At FSI, we don't just sell parts; we partner with you to develop the best solution to meet your unique production needs.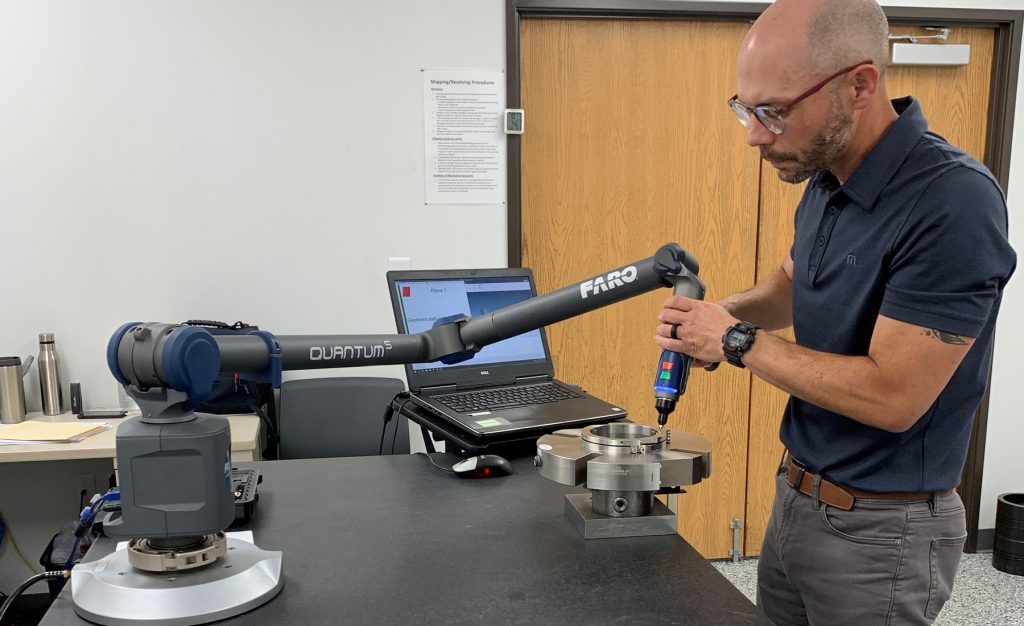 Servicing Your Most Complex Sealing Issues
Has your most critical supply pump been acting up lately? Do you need to contain an active leak with a new pump, but the original manufacturer is out of business?
Our ISO 9001 certified state-of-the-art manufacturing facility is at your service.
FSI is a mechanical seal manufacturer focused on your production needs and requirements. Since 1982, our policy has been to design, manufacture, provide and service the most reliable sealing systems available to today's manufacturing industries. We use the latest technology in CAD/CAM operations, as well as total machining capabilities.
We're Here to Serve You
We serve clients from high output refineries to high precision pharmaceuticals, and everything in between, including:
Oil & gas
Chemicals
Food & Beverage
Dairy
Steel
Pulp & Paper
Steel
Water & Waste Treatment
Power Industry
We understand that each customer as well as each seal application is unique. Your solution may simply come off the shelf from our standard product line. However, we also excel at solving complex and challenging sealing problems. We will work with you to develop a specifically engineered custom seal that resolves your particular issue – the first time!
Quality First and Always
We are proud of our company, our products, and our people. We continuously strive to be the manufacturer of choice for our customers when it comes to fluid sealing products.
At FSI we are committed to producing consistent quality. This commitment is seen in our adherence to our ISO 9001 Quality Management System in place at our manufacturing facilities. We welcome you to visit our facility at any time to see first hand the care that goes into creating solutions for every budget.
What We Offer
At FSI, we provide a wide range of products that can fix your worst leaking equipment nightmare.
Do you operate at extreme temperatures and pressures? We manufacture a series of mechanical seals that can withstand temperatures up to 750 degrees fahrenheit (380 degrees celsius) and pressures up to 600 psi.
Do you have a particularly corrosive product that is only compatible with an exotic metal? We offer a range of metallurgies and elastomers that can withstand your most severe process operation.
Do you need work done on your tiniest pump as well as your largest compressor? We offer mechanical seals in various sizes to meet your piping specification.
Do you need a specially cut gasket for your unique piece of equipment? We can reverse-engineer any size gasket to meet your needs.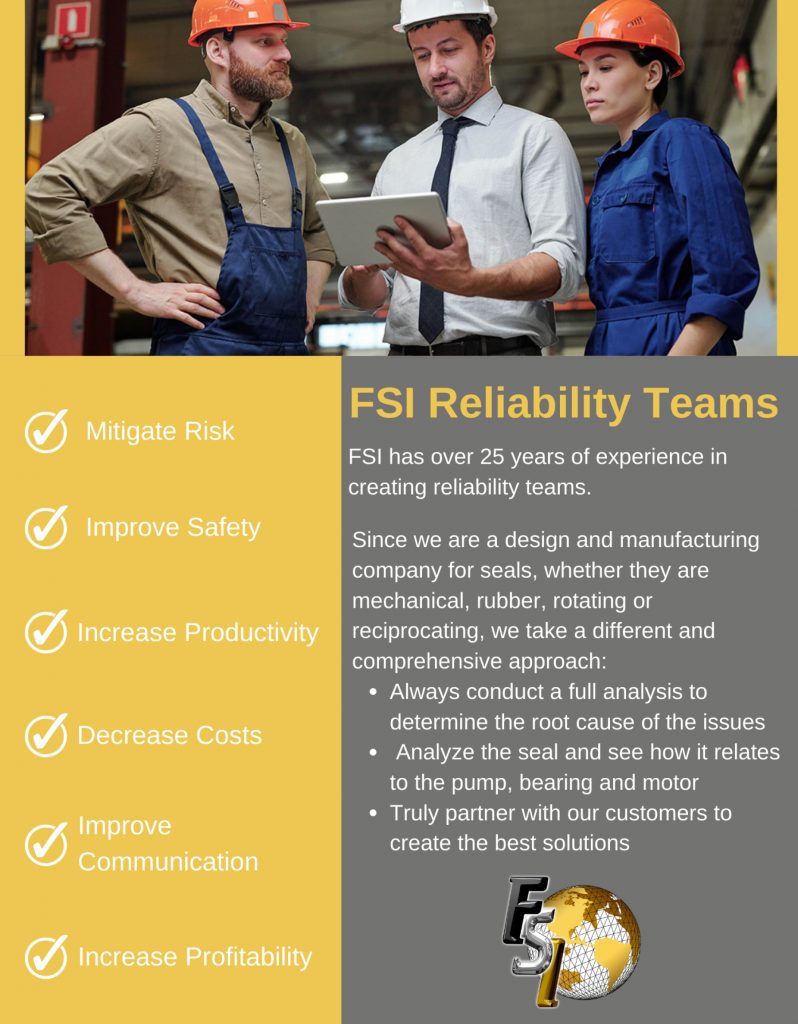 Optimizing Your Equipment Reliability System
With over 40 years of engineering expertise, FSI is ready to work with your plant's reliability team to ensure friction-less installation and troubleshooting. We are proud to partner with Ascent to bolster their reliability teams and help reduce costs, resolve equipment issues and optimize productivity.
We have engineers in multiple disciplines including Chemical, Electrical and Mechanical Engineers that provide troubleshooting and mechanical seal failure analysis services.
Your seals, cylinders, pumps, motors and mechanical systems are our primary focus. We perform in depth surveys of your site to quickly identify problems. We then collaborate with your plant personnel to develop corrective actions that address the root cause of the problem.
We continue to track run-time between failures to ensure the problem is fixed the first time. You will receive monthly reports on the condition of your mechanical seals, pumps and/or mechanical systems.
We believe in transparent pricing. Rest assured we will show you just how much of a return on investment you will receive by partnering with FSI.
At FSI, we're not done, until your facility is back up and running at optimal capacity.
What sealing issues are you facing? Let us help. Our sales representatives are standing by to assist with all your needs at [email protected] or at 412-865-2101.
Learn more about all the services we provide by visiting us at www.worldfsi.net.