BRUSIN LEADING THE WAY AS AN ENTERPRISE IT SOLUTION PROVIDER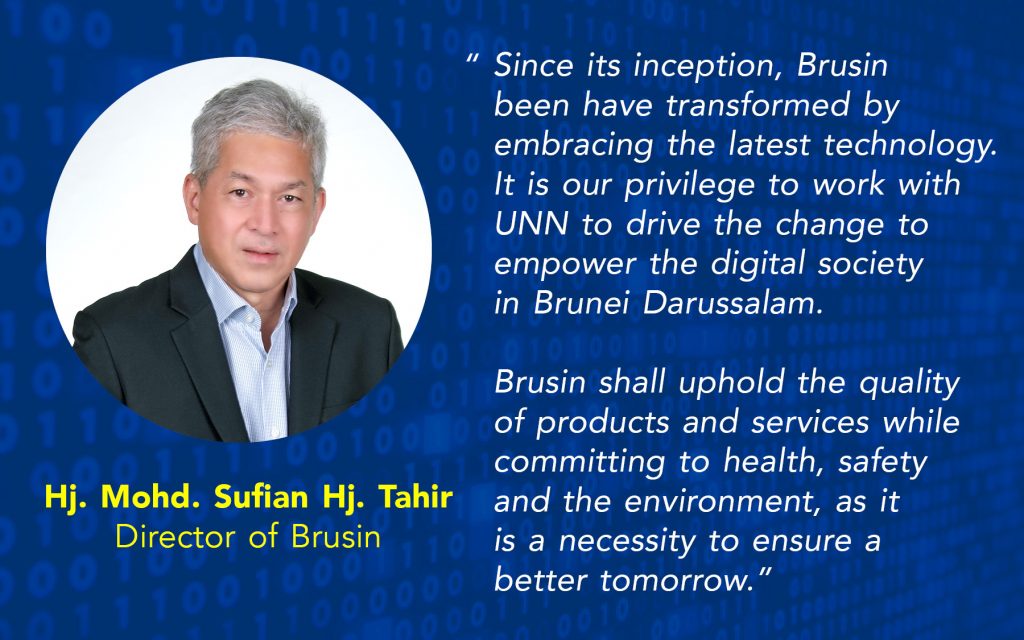 Brusin Trading Company was established in 1974. More than a trading company, the diversified product and services portfolio provided by Brusin allows it to have an edge in addressing its customers' business requirements and catering to them as effectively and efficiently as possible.
Brusin's mission is to provide quality products and professional services to its customers through years of experience. It strives to be "Your Trusted Supplier & Reliable Service Provider". It has gained confidence in operating within multiple business verticals, growing in strength with modern IT technology to drive a new future with digital technologies.
Partnering with industry leaders like Dell Technologies, Brusin aims to be the market leader in the Enterprise IT Solution Providers space.
A vision to perform, zeal to excel, commitment to quality and ultimate focus on customer satisfaction have been its core from the start, remaining strongly dedicated to the philosophy of "Team Work and Performance".

Dell Technologies and Brusin collaborated in designing and implementing cloud solutions. This included training to enable local staff to operate and maintain the system.
At the end of last year and beginning this year, UNN together with the telecommunication service providers – DST, Imagine and Progresif and partners Dell and Brusin – worked with Brunei's Ministry of Education and Ministry of Religious Affairs on an e-Education solution. This project focuses on providing teachers with access to learning tools to provide online classes, and for students who come from socio-economically challenged families and are facing limitations to attend their online classes or e-learning due to the pandemic.
In a common effort, Brunei Telecommunications Industry and partners Dell and Brusin acquired and provisioned 15,000 laptops and more than 1,700 mobile dongles (devices) to be made available to the teachers and students under this project.
The tradition at Brusin is defined by constant innovation and its commitment to excellence means that it is continually enhancing product lines to bring the newest technologies and features available in the marketplace. Hundreds of organisations have formed trusted relationships with the company that have helped to enable these organisations to improve their revenue and reduce costs by maximising the performance of their businesses.