AlfaTech has had a meteoric rise to become the industry giants' go-to mechanical and electrical design engineer. Its services meet the demands for high-performance facilities, and it provides expertise in advanced technology, corporate tenant improvements and campuses, education, health care, high-rise residential, hospitality, life sciences, mission-critical, industrial/manufacturing and public/transportation markets. Its clients include Digital Edge, Uber, Google, Apple, LinkedIn, Lucasfilm, Abbott Laboratories, Charles Schwab, Dropbox, Intuit, Hewlett Packard and Nvidia.
The company's history provides insight into its growth. AlfaTech was established in Silicon Valley in 1987 as a mechanical, electrical and technology design engineering firm. Jeff Fini conceived a client-centred, full-service mechanical and electrical design service to meet the demands of Northern California's tech industry. In time, AlfaTech grew its reputation through service excellence and expanded its services to include architectural lighting and sustainable and smart building design. It grew into five California offices located in San Jose, San Francisco, Monrovia, Ventura and San Diego. In business now for 35 years, the AlfaTech brand embodies high client service, which is felt throughout the company's culture.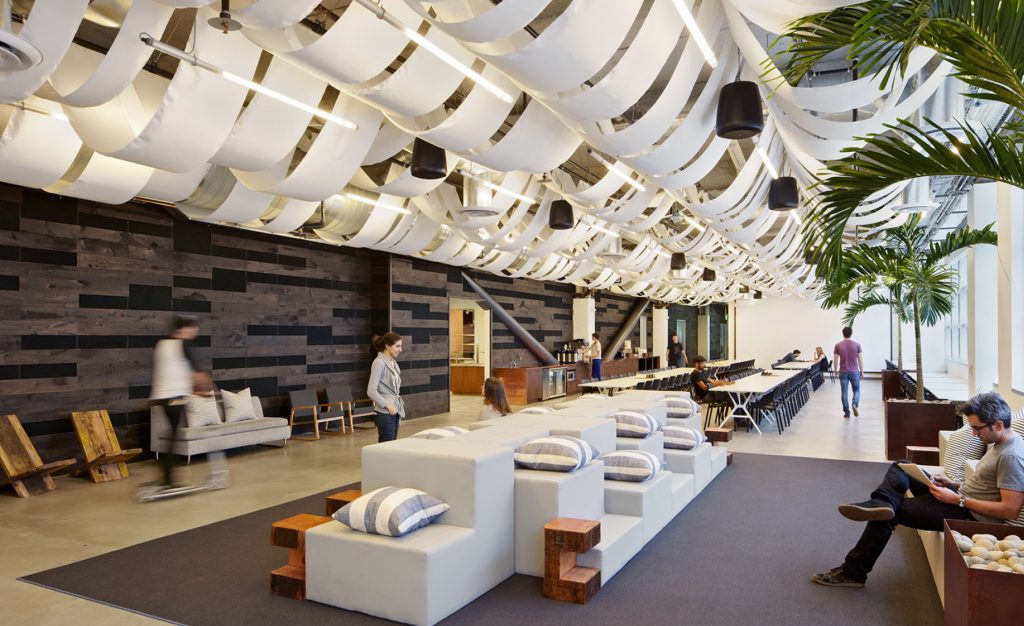 Image Dropbox by Bruce Damonte
Today, AlfaTech is a leading mechanical, electrical and plumbing consultancy in the US, striving to improve the lives of Americans through innovative engineering. Coining the expression "Innovation & Excellence", AlfaTech is the apex supplier of high-quality, professional engineering services to help buildings thrive. The company believes conscious design elements are indispensable in meeting the escalating expectations emerging from vibrant and diverse typologies. It also believes the highest-efficiency buildings transpire by mirroring the sustainable features inherent to the world around us.
AlfaTech's sustainability studio comprises a team of in-house experts whose purpose is to develop the most highly sustainable design strategies. The team establishes project sustainability goals and collaboratively prioritises energy, water and air quality requirements. AlfaTech explores the latest system technologies and identifies suitable concepts for project applications, performing life-cycle analysis and system simulations and utilising models for validation. It reviews proposed system concepts with the project team to determine impacts and financial benefits in the earliest design stages. AlfaTech's suite of energy, water and sustainability assessment services creates projects that benefit the triple bottom line – people, planet and profit.
Its lighting studio delivers solutions to address a range of goals, reducing energy consumption by harvesting daylight. The team aims to delight occupants by bringing daylight into a space and evenly distributing light while mitigating glare through considering how the eye adapts. AlfaTech believes design should seamlessly transition from daylight to electric lighting, dynamically considering the sun's rotation as it engages with a space. The team's approach ensures a stimulating space that plays with light and shadow. Its lighting studio values and brings a biophilic design connecting occupants with nature.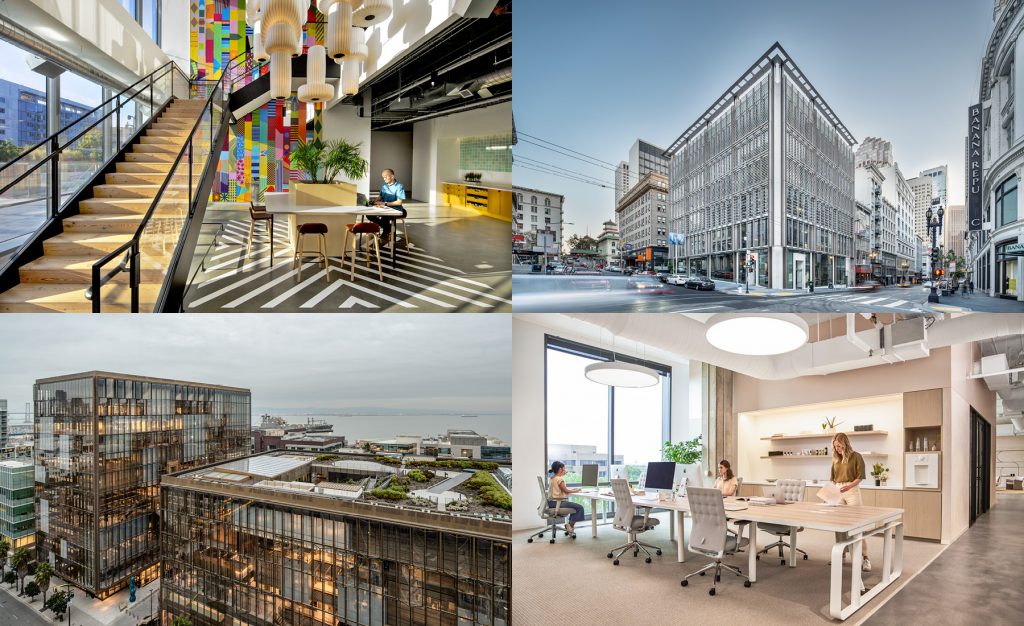 Images by: (Clock wise top left) Uber Mission Bay courtesy of Hunstman, 300 Grant courtesy of ArcTec, Uber HQ by Jason O'Rear, Goop HQ by Madeline Tolle
AlfaTech's Technology Studio provides smart building design solutions for some of the world's most complex and high-performing buildings. Smart building design services help companies develop strategies integrating artificial intelligence, machine learning and cloud-based data and analysis. It does this by combining consulting, design and software creation to optimise building systems and reduce facility maintenance. From a unified user interface to a building management system providing data on lighting control, shade control, security and conference room scheduling, AlfaTech provides smart building services to support businesses' facility performance requirements.
It is equipped with many tried-and-true processes that ensure the most successful project outcome; however, the company also understands no two projects are alike. AlfaTech takes pride in providing clients with the utmost service. It follows a comprehensive internal Project Management Plan, developed and refined over three decades on all projects. At the start of every project, the company tailors this plan to meet the unique needs of each project to ensure quality and successful outcomes. This approach strictly supports project schedules and budgets.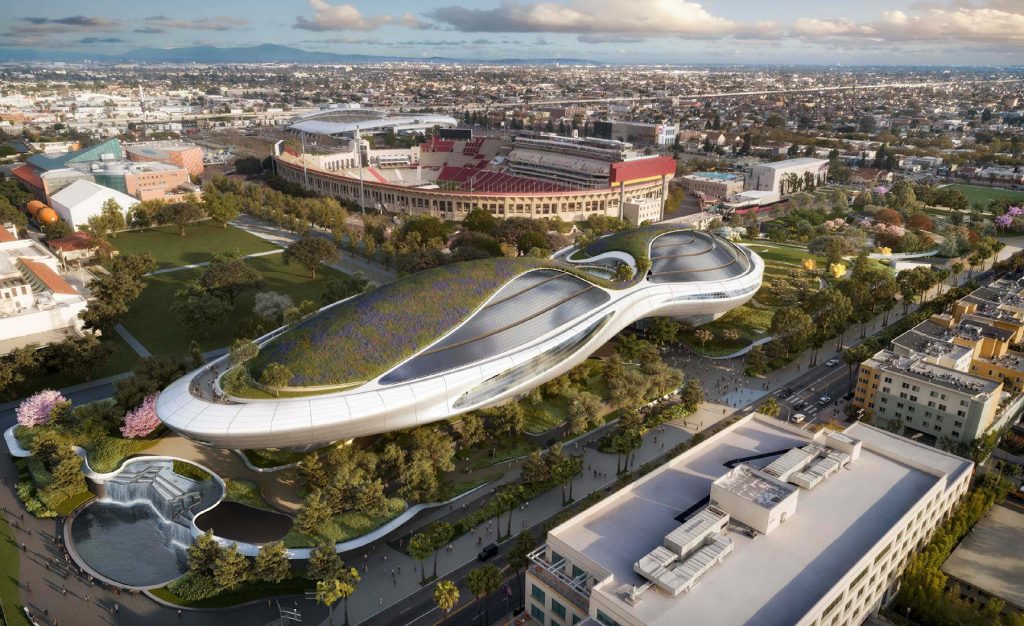 Image Lucas Museum of Narrative Art courtesy of  LMNA
AlfaTech is part of RSBG SE of Germany. RSBG SE is an industrial investment company wholly owned by the German RAG Foundation, which finances the perpetual obligations of the German hard-coal industry. RSBG's combined annual revenue is more than US$2 billion and, within the global RSBG/RAG Foundation, its market cap is over US$25 billion. Through RSBG partner companies and its own US offices, AlfaTech now has resources across 30 countries, in over 65 locations, with over 6,450 staff.
It recently established the Vela Tech company portfolio with parent company RSBG. Vela Tech is comprised of a portfolio of national companies and over 400 people. The companies cover a range of services, including engineering design and technology, project and construction managing, real estate and development, and cyber security.
Main image Uber by Jason O'Rear