KeepCup is more than an alternative to single use: it's a movement. Founded by siblings Abigail and Jamie Forsyth in their Melbourne cafe and driven by consumers – the ones you now see carrying bright and bold, barista-standard reusable cups for coffee on the go – this movement put a stop to the one-and-done disposable takeout cup conundrum and the consequences of convenience behaviour.
The simple idea to "keep it and use it again" was brought to life in 2008 with KeepCup's first product release. And it's clear there was a need for it – 1,000 KeepCups were sold on their first day on market. While KeepCup remains a popular option more than a decade later thanks to the product's fun aesthetic, personalisation options and ease of use, Abigail, who today holds the role of Managing Director, says much has changed since the brand's founding. 
"There has been an enormous amount of activity in this space around single-use products, convenience and unnecessary plastic since we started the company," she tells The CEO Magazine. "It's been great for our business, but at the same time it's also meant more competitors have entered the market. 
"When we started our only real competition was disposables. Now the market is saturated with reusable cups, so we've had to switch our strategy to talk more about why our product and our business is superior – something we didn't have to focus on much in the past."
Fortunately, it hasn't been much of a challenge since KeepCup is a standout for a number of reasons. For one, the B Corp-certified business has diverted billions of disposable cups from landfills thanks to its presence in 75 countries around the globe. And for another, the design of the KeepCup itself is flawless; not only does it fit perfectly beneath the heads of espresso machines at cafes everywhere, but it's also a pleasure to drink from. 
"When I was a child, I bought my grandmother a fancy new coffee cup to replace her cheap, old, stained mug and she never used it. It taught me a valuable lesson: if you enjoy using something, you'll keep using it," Abigail shares. "In developing KeepCup that was a real touchstone for us. We wanted to build a product that people loved to use for a lot of reasons – with sustainability, of course, being one of them. At the same time, however, quality, aesthetics and drinking pleasure were just as important."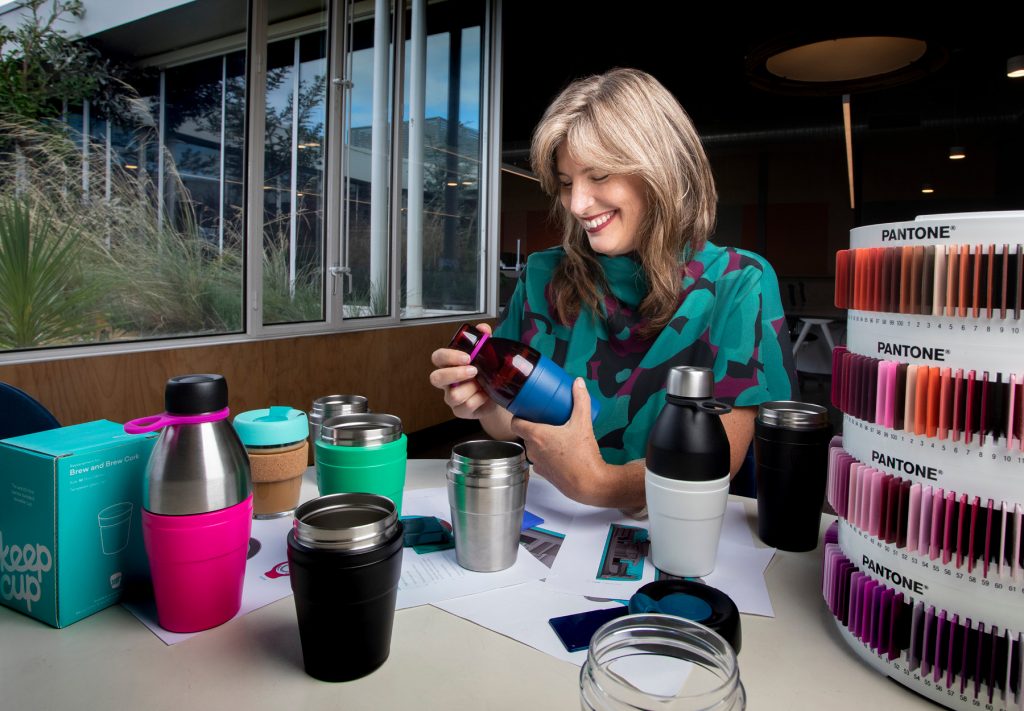 "It's a great feeling, knowing that I made that and someone's using it."
Staying true to its commitment to the environment and the consumer, KeepCup has seen success after success. And recently it's added even more options for conscious convenience on the go. "We only design things that are original, that solve a problem and have a purpose behind them," Abigail stresses. "With that in mind we came up with a new screw-fit cup, which is a cup that provides the same on-the-go drinking pleasure while providing even more security in the seal."
Even better, cleaning the new design is a breeze. "You just split the bottle in half to clean it really thoroughly," she explains. "Often water bottles can start to become smelly because they're hard to clean. But with this product, cleaning the inside is really easy, which gives it a lot of longevity and utility."
More than spill-free, the new KeepCup screw-fit model is multi-use. It's been engineered to not only carry hot beverages like coffee but also water, thanks to the conversion kit. "With this new product you don't need to carry a water bottle as well as a cup. You just put the bottle fitting on top, and it converts seamlessly between a bottle and a cup. It's great for travelling light," Abigail points out.
Those factors are key to the company's commitment to sustainability. "We've worked so hard to minimise our impact in the way we make things and in the way we run the business," Abigail says. "We tick the box of carbon neutrality, but more importantly we are paving the way to a more regenerative economy by prompting cultural changes and changing mindsets."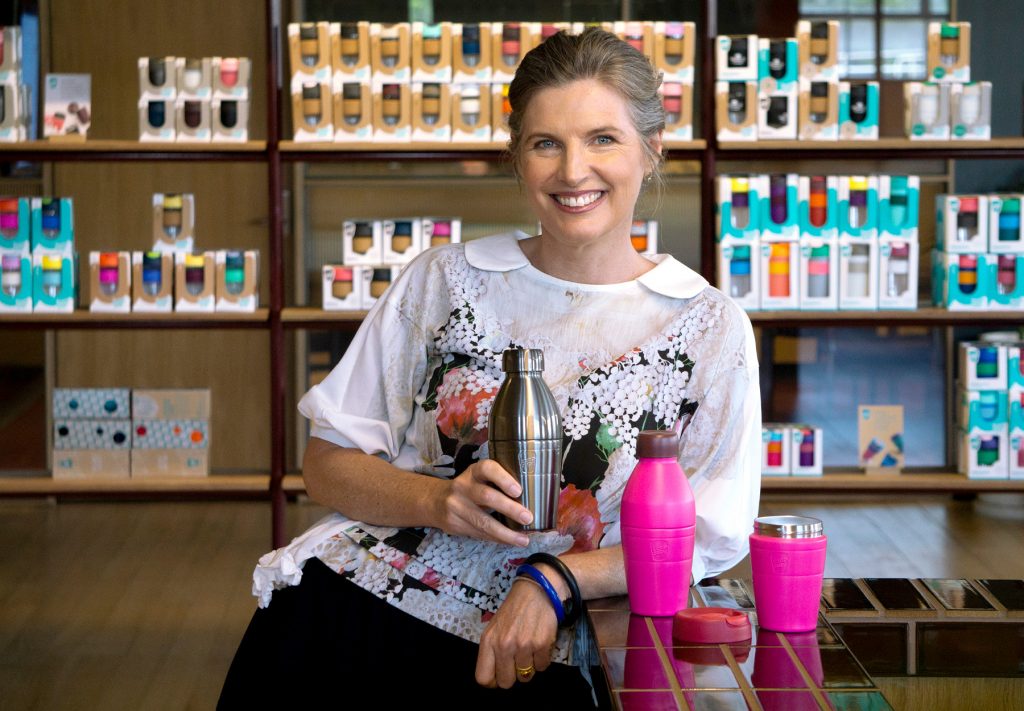 "We only design things that are original, that solve a problem and have a purpose behind them."
In recognition of all her efforts for the greater good, Abigail was awarded the Medal of the Order of Australia in the General Division for "outstanding service" to sustainable design. "It was really great to be recognised, together with our customers, for pioneering the movement away from single-use products," she smiles. "And having the design itself recognised for its importance in a circular economy and how it impacts the longevity of our business was just terrific."
To this day, however, nothing gives Abigail more pleasure than seeing a KeepCup in action. "Seeing people walking down the street carrying a KeepCup is still the biggest thrill," she says. "It's a great feeling, knowing that I made that and someone's using it."