As a second-generation entrepreneur, Abhishek Agrawal began his journey at Godawari Power & Ispat Limited (GPIL) as a management trainee in 2008 with exposure to all the departments and all the staff. That, he believes, helped him in getting to know the company in-depth, helping him in his role as Executive Director for more than a decade. 
He feels his biggest lesson as a trainee was on how to manage people, especially senior-level staff, who were much older than him. This was challenging because they were clearly more experienced than him and yet, were to report to him soon. He says of that experience, "The biggest learning I had in those 3 years was how to manage people, big people." By 2011, he was made the Executive Director, ready to oversee people of different age groups with varying mindsets towards the employers.
Established in 1999, GPIL has come a long way since it started its journey as an integrated steel plant with captive power generation. Today, it is an end-to-end manufacturer of mild steel wires, along with products such as sponge iron, billets, ferro alloys, steel wires, oxygen gas, fly ash brick and iron ore pellets.
At the helm of this entire venture was Bajrang Lal Agrawal, Abhishek's father, who was the first Managing Director of GPIL. It was he who took the company into its initial public offering and made GPIL a well-known name in the steel industry. In 2003, when the company bagged its approval for iron ore mining, it became empowered to complete the full value chain of producing every single component from raw material to finished product, and from that stage, there has been no looking back. 
Creating a New Culture
When he took on the role of Executive Director at GPIL, Abhishek set out to change the working structure of the organisation, which was largely reliant on individual contribution, and systematised it so that there would be a seamless process flow. Abhishek acknowledges that it took him almost a decade to do this, but he is now proud of this achievement. "From a man-driven organisation, we extensively worked almost a decade to create systems and let the system work and not the individual people," he says.
This step, however, does not in any way diminish the importance of his staff; in fact, Abhishek believes people are the true assets of GPIL. "The team we have is highly motivated. They believe in management. I consider them assets, not liabilities." he explains. "This is the culture I built – from me to manpower and from manpower to me." His belief in people reflects in the work atmosphere of GPIL and has helped the company achieve its Great Place to Work certification.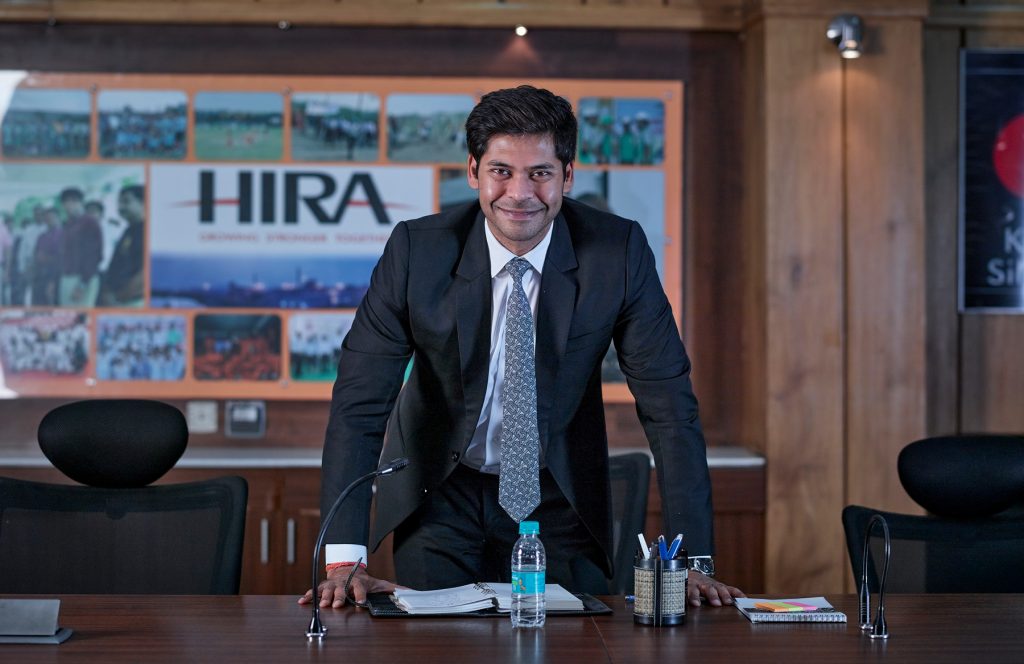 Another important change that was introduced by Abhishek at GPIL was to make employees more accountable. This also meant handing over greater responsibility to employees and giving them the power to make decisions, which was previously the responsibility of management. "Previously, people were not accountable and would probably try to pass the buck to somebody else to cover up their mistakes," he says. "When the culture is transparent, people don't hesitate to share their inefficiencies or if the plan falls through. So, we achieve bigger and bigger things."
This also helped Abhishek alter the viewpoint of employees towards the organisation. "This effected a change in their mindset from GPIL being a family-driven company to a more system-driven one," he says.
Nurturing Relationships 
Abhishek says that what sets GPIL apart is his people – his core team people who have been working day in and out. He's especially proud of the fact that his team has been able to achieve excellence in cost. "We discuss the costing of every department on a daily basis – the Head of Department, the CEO and myself. My people, they're ready to get into the commercial part and start strategising; they know that every penny saved is a penny earned. I think that is the key result." 
If people who work at GPIL form one half of the chain, the people who work with GPIL – the suppliers – complete the chain of human resources that power the company. "With every supplier industry here, we make sure to be able to have one-on-one interactions, at the owner level and the management level, directly with me," Abhishek says. "My suppliers are a part of my family. It's a two-way relationship. Any supplier is always welcome in my office to discuss any problem they have. And it only comes from the trust we have developed over the years."
Abhishek sees every challenge as an opportunity. When businesses across the globe closed for the COVID-19 pandemic, workers at GPIL were not discouraged. He kept them motivated by offering them their full salary even when they didn't work at the plant. "I told my people, if you don't want to come into the plant, that's not a problem. You'll get your full salary. Those who come into the plant, they will get an additional bonus. It was a very small thing, but it really worked wonders for me," he says.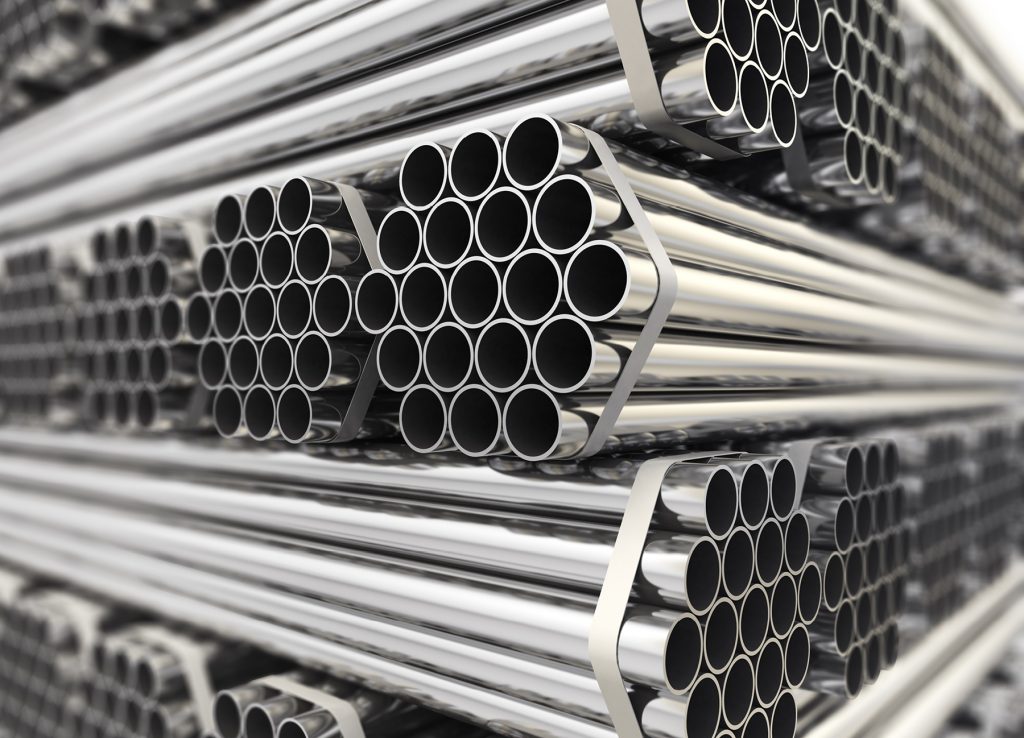 In the last 15 months, GPIL has had the maximum profit ever in the history of the company, Abhishek states. "Small, things, which motivate people – if you keep doing it, then the outcome is fantastic."
And yet, there have been times, pressing times, during Abhishek's role as Executive Director at GPIL when he's had to make some really tough decisions, and he feels these were the career-defining moments of his life. An example of this is, in 2015, when he had to look at laying off staff and enlist the help of a consulting firm to identify roles. "It was decided that we couldn't have a staff of 2,000; we could only be 1,000, so it was time for some people to go," he says. "That was a difficult decision I took in my career at a personal and management level. It was required at the time for the survival of the company." 
What Lies Ahead? 
Abhishek states that GPIL are planning to put up its new green steel project. "It's going to be turnkey, primary steelmaking in the blast furnace space," he says. This will take the company to the next rung in the field, to compete with the bigger players in the market. Of course, this new venture comes with its own set of challenges, especially in the current period. Producing steel from a blast furnace is a completely new concept for GPIL. 
This means forming a new team, learning the technology, training a new set of staff and undertaking all this within the budget approved by the board. Staff will also need travel to other countries to view and learn more about the technology. "This is one thing that will be hard because travelling across the globe during the pandemic will be very difficult," Abhishek says. "There will be new quarantine rules in other countries, especially China. At the moment, no-one can travel to China. They won't allow you. So I feel that to overcome this will be a bit of an obstacle. The only option is probably Zoom calls, Skyping more on Google and visiting other plants in India; a bigger plant."
In addition to this, Abhishek's personal vision for GPIL for the next three to five years is to expand its steel producing capacity from its current 500,000 tonnes to two million tonnes. 
Abhishek has definite views on what constitutes success. "Success to me is when my shareholders are happy. That means we're doing good," he says. "Success to me is when the world is talking about it. When you're being considered a benchmark. People want to visit you and visit your plant to see how you are working. On a personal level, success to me is when I'm satisfied internally."