Everyone has their own definition of getting away from it all. Some like to put serious distance between themselves and the daily grind, others like to retire to places that mean something to them. Others still are recharged by spending quality time at home with the family, and there are those who simply want to be alone.
And then there are those who prefer to journey inward on endeavors of personal and professional development. These travelers know that some of the greatest destinations lie within, with the right people by your side.
A safe space and experienced guides are crucial for a successful inner voyage, which is why Rob Grover and Gary Logan created The Journeymen Collective. Together, the pair offers immersive, luxurious, curated journeys carefully designed to expand horizons and reach new realities.
"We were guided to create something new," Grover tells The CEO Magazine. "People come into our world and we guide them through psychedelic plant medicine journeys. We are a part of the preparation and we're a part of the actual journey in person."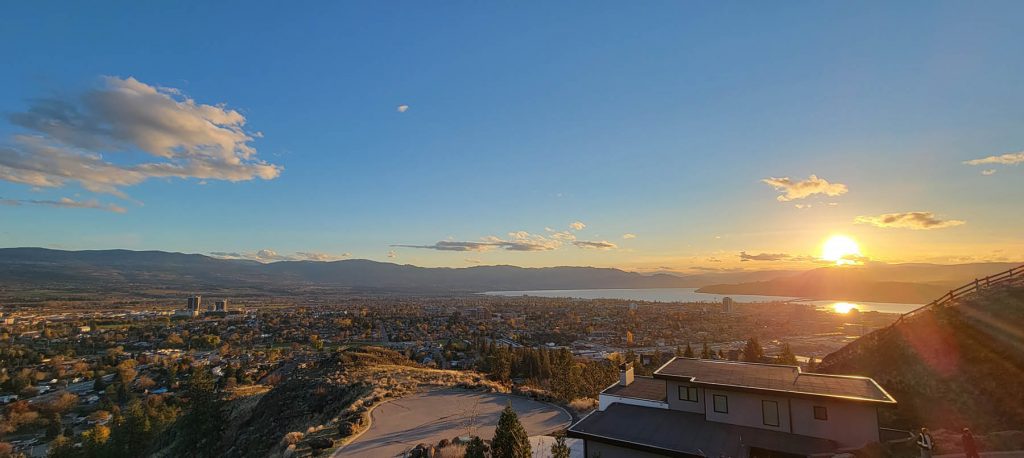 "We believe everyone should experience one journey in their lifetime, but you have to be open and willing to explore your inner world."
- Rob Grover
The plants in question are mushrooms, grown specially for The Journeymen Collective. This technically makes the venture a part of the "shroom boom". Fungi are back with a vengeance; estimates put the global mushroom market at upwards of US$115 billion by 2030.
That's not just psychedelics, either. Mushrooms have carved out a niche as plant-based meat alternative, herbal tea and coffee, wellness cures and even clothing.
A Medicinal Experience
Inspired by their own shamanistic journeys, the Journeymen Collective crafted their own plant-based medicinal experience for guests.
"It's very important where you access your medicine or magic mushrooms," Logan says. "A long time ago, they grew in the forest. If you ate these mushrooms, you'd be given a lot of unique information, things you'd be able to apply in your life."
But without an interpreter, Grover says that information is next to meaningless.
"What we do is help you take that information, move it into understanding, and ultimately to wisdom. That way, you're actually doing things differently in your life," he says.
Today's world is full of unconscious action. We get up, go to work, do business, come home; much of it is simply going through the motions without much thought.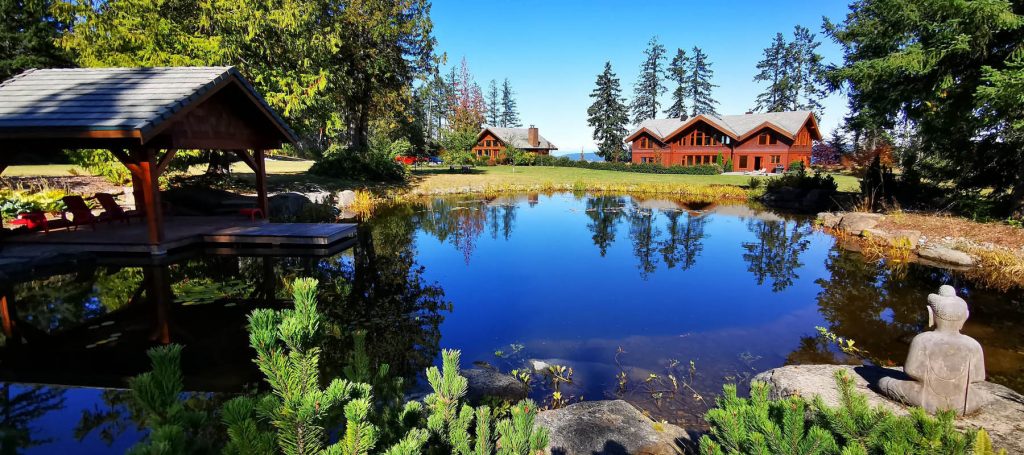 "We're helping people be more conscious about how they conduct themselves on a day-to-day basis."
- Rob Grover
"We're helping people be more conscious about how they conduct themselves on a day-to-day basis," Grover says.
"As a result, their business becomes conscious. The people they work with become conscious. And suddenly, everyone involved is on purpose. They're passionately engaged and helping each other to make an impact in people's lives rather than simply doing it for the money."
The Journeymen Collective is situated in an ultra-luxe center in British Columbia, a remote location that the duo says is ideal for spiritual awakening.
"It can be deeply uncomfortable to face yourself," Grover says. "When that takes place, we believe it must be done in a very luxurious way, so we purchased a house that is, I'd say, an executive-level home."
Surrounded By Luxury
The center is full of pieces created specifically to heighten and enhance the experience.
"Even something as simple as the beds were designed by us," Grover says. "We had them created by a company in Kelowna called Eternal Timber. They'll outlast us."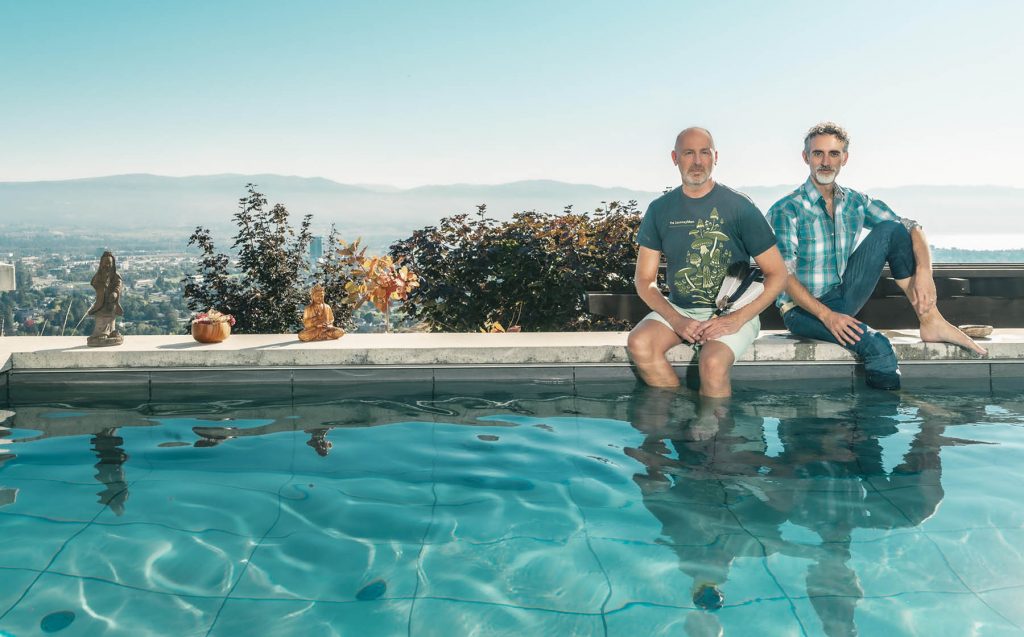 Meals are typically vegetarian and almost always organic, with the menu curated based on the individuals taking part.
Outside, the six-star treatment continues.
"There are views for days," Grover says. "We implement the Alexander Technique, so we go for hikes, there's a saltwater pool, a hot tub, a plunge pool in the winter. The whole piece creates an expansion in people's consciousness."
The opulent face of the retreat masks the magical side hidden beneath the surface, an aspect Logan says is often misunderstood.
"People are very fearful of facing themselves, and they're afraid of what they're going to discover. We hear all the time that people think they'll lose their minds," he laughs. "Actually, you'll find it."
Grover agrees.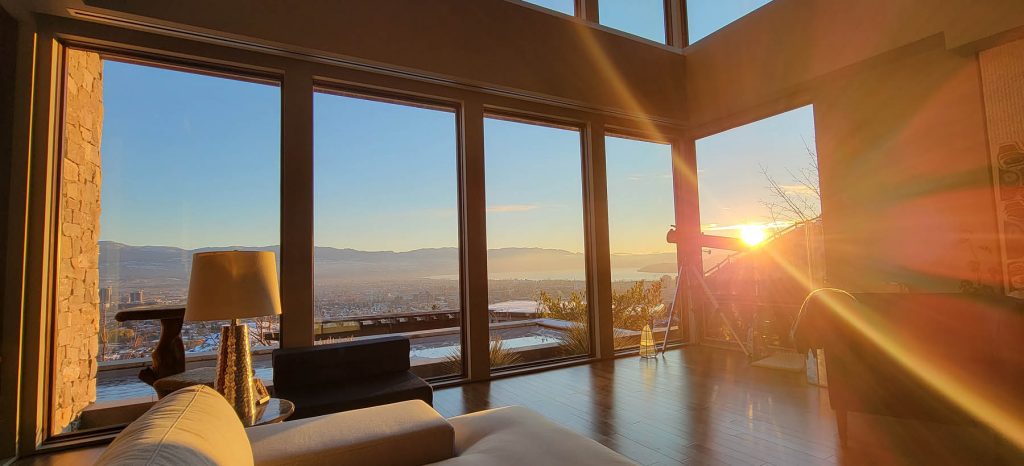 "You may have had snippets of your mind in the past, but here you'll find it for probably the first time in your life."
- Rob Grover
"On the most elemental level, we live in the spiritual, mental, emotional and the physical world, so we're working with four different layers," Grover says. "You may have had snippets of your mind in the past, but here you'll find it for probably the first time in your life."
Guidance, they concur, is the game changer.
"We had a recent client who initially resisted," Grover says. "She asked, 'What happens if something goes wrong?' But when she realized we'd be with her every step of the way, that worry vanished."
Lengthy Process
And it really is every step of the way. The Journeymen Collective process begins weeks before guests arrive.
"Everyone applies online," Grover explains. "We'll typically have a minimum of two calls, sometimes three or four, before we'll actually invite them in. We want to know that it's not just curiosity, that they'll actually be invested in the process."
Then begins a four-week preparation process.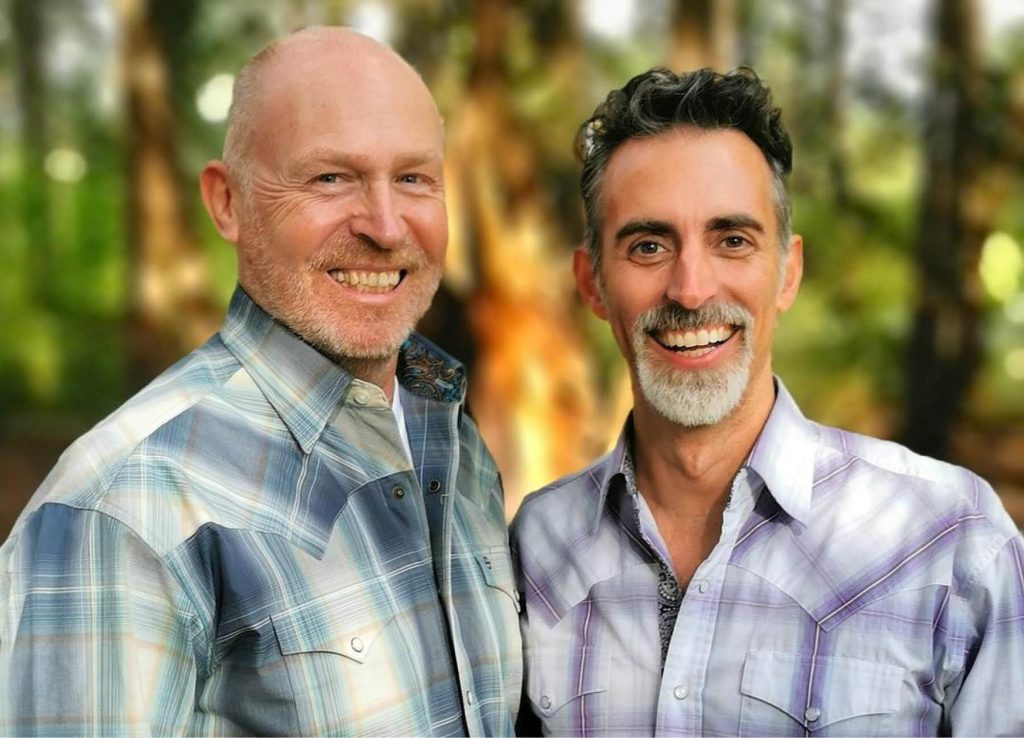 "We meet on Zoom once a week and then provide video content they can use to build tools and educate themselves," Logan says.
"We're getting to know them, what's going on in their lives and their business, and helping them to see another perspective."
When guests finally arrive, it's typically for a four-day stay from Thursday to Monday.
"We're with you from the time you wake up to the time you got to bed," Grover says. "At the end of the process, most people don't want to leave. They want to stay and live with Rob and Gary forever."
The centerpiece of the stay is the ceremony, which can last up to 15 hours. "On average, you're looking at about five hours of being in the medicine," Logan says.
Again, the process defies expectations.
"There's music we select from our library, there's no chanting or drumming," Logan adds. "In fact, the music is based on you. And we're with you to help process what you find."
The fabled bad trip only happens when there's no guide around to help the traveler break through thought loops, the pair says.
"We're there to help them move through so that they learn from it," Grover says.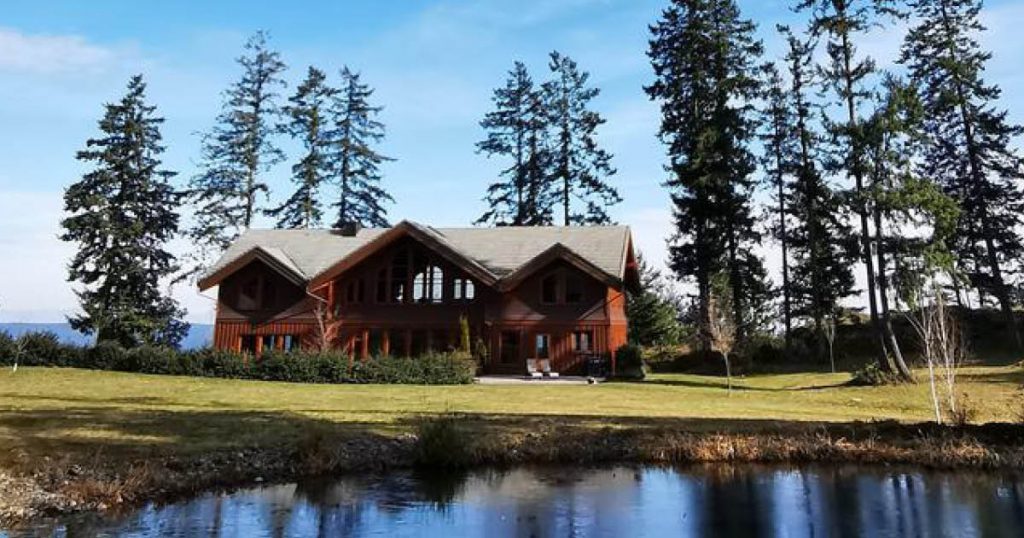 Once people reluctantly leave, there's a further three months of integration support.
"Again, that's Zoom calls and interaction to help people apply what they learned," Grover says. "We got to know you, so we can help you weave those threads of information into your life."
Although the benefits of the experience seem plentiful, Grover and Logan advise that it's not for everyone.
"We believe everyone should experience one journey in their lifetime, but you have to be open and willing to explore your inner world," he says.
And what sets The Journeymen Collective apart from similar experiences that are beginning to pop up on the back of the mushroom boom is, in their words, love.
"We want the people that come into our lives to experience the best ever. That's how we want to be treated, so we treat others with the same respect and integrity," Logan says. "We just love what we do."